Jackie Ibanez is an American journalist mostly recognized for her work on Fox News channel. Ibanez has previously worked for the WWLP-TV where she was a news anchor. She is also married to Eddie Ibanez who is of an Asian origin.
At present Jackie serves on Fox News channel as an anchor and is living along with her husband and children in their home in New York City.
Jackie Ibanez: early life, career, and nationality
Jackie Ibanez was born in Logan, Utah which makes her nationality an American. She grew up in Utah and spend most of her childhood there. As she always wanted to become a journalist she went to pursue the degree in broadcast journalism at Quinnipiac University, Hamden, Connecticut. While she was in college, she took an internship at NBC sports which are based in the New York City. Later in the year 2007, she served as a student correspondent for the MSNBC news channel.
But her professional career started from WWLP-TV where she started out as a producer until finally being promoted as a reporter. Later she even received a promotion as an anchor. Her journalism career took a little break when she opted for a separate career path in a public relations firm Coltrin & Associates. There she worked for two years then finally switched back to Journalism. She worked for News 12 as an anchor until finally joining as overnight breaking news anchor for Fox News Channel.
Jackie Ibanez: personal life, husband, and children
Jackie Ibanez is not single! She has been married to her husband Eddie Ibanez for long years now. Jackie is also a mother of three children. Her first child, a baby girl was born in the year 2012. Three years later, from the birth of her first daughter, she became a mother once again after giving birth to a baby boy in September of 2015. In the year 2017, she announced that the couple was expecting another member of the family. She gave birth to a son on December 20th, 2017.
As of now, the journalist has quite a big family living happily in their home in New York City.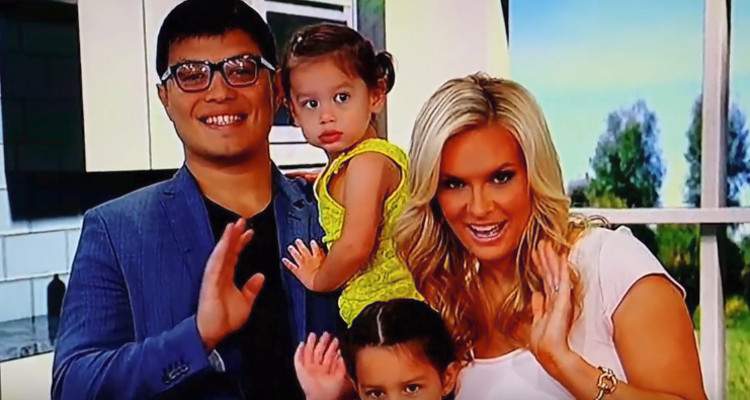 Caption: Jackie with her family
Source: earnthenecklace.com
Jackie Ibanez: net worth
Linked to one of the most popular news channels, Fox Tv, Ibanez is surely getting the best from her career as a journalist. This talented TV personality is good at what she does which is why she earns a good deal of money from one of the most prestigious American news networks. Ibanez has a total net worth estimation of $1 million at present.
— Jackie Ibanez 🇺🇸 (@JackieibanezFNC) April 28, 2018
She is also active on social media platforms like Twitter and Instagram where she often shares posts regarding her work, her family and kids. The anchor has a good number of followers on her accounts.