Victoria Waldrip is an 18-year-old teenager from America who is famously known as "Woah Vicky" on her Instagram platform. She rose to fame after claiming that she claimed that she belonged to the black community. Waldrip, like many other social media starts from her generation, had the sense to utilize the internet to propel herself to instant fame.
We have seen characters like Uma Kompton who have come into fame for reasons unexplainable and this shows the potential and the power of the internet. It might not be right to keep Waldrip in the same bracket but she does have to thank social media for her fame. Her YouTube channel 'Woahh Vicky' has over 100,000 subscribers. This beautiful young lady is always around controversies and it might be time for us to look a bit closer at her life.
Victoria Waldrip: Early Life and Education
Victoria Waldrip was born on the 7th of March, in 2000. The Georgia born kid was raised in a small town of Hiram. Victoria is ethnically White-Caucasian and was born to father, Steve Waldrip, a successful homebuilding entrepreneur and mother, Carla Johnson. The family-run business was founded in the 80's and is going strong. The teen also has a sibling, who is a lot older than she is. This might be the reason why they do not always get along.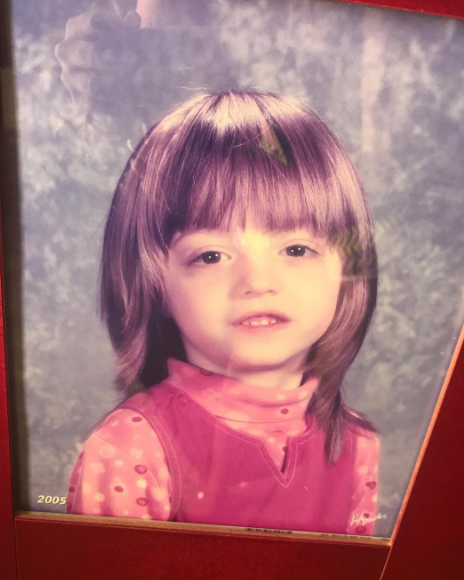 Caption: A Young Victoria Waldrip
For her education, Victoria went to John McEachern High School however she was focusing on her modeling career rather than on her education. Victory has held the belief that schools are useless and she was dropped out for her poor grades. She later got her high school diploma from the Penn Foster High School.
Victoria Waldrip: Career
This social media star's rise to fame is an interesting story. She joined Instagram and called herself the Melanin Queen. She later changed the handle to "imwoahvicky". Waldrip frequently posts pictures of expensive clothing, bags, and accessories made by the brand Gucci. And if you have interests in getting twerking lessons, you might want to go check her Instagram account.
Victoria once on her YouTube video claimed that she was actually black and the DNA results showed that she is 25% black. Waldrip, however, has a pale skin and her parents are all white; was that all a popularity stunt? Possibly so. The video that made her a star in days was probably 'Summer Time Makeup Tutorial for Black Women'. The video was viewed by thousands and just like that Waldrip was a celebrity.
Apart from her racial mix-up, she has been famously criticizing celebrities like Danielle Bregoli, the "Cash Me Ousside, How Bout Dat" lady. Victoria is also a big fan of Nicki Minaj and she likes to give her off-key voice to Minaj songs in her videos. And to top it off, Victoria compares herself to Beyonce. Yes, you read it right!
Victoria Waldrip: Personal Life and Social Media
As per our understanding, Victoria previously was in a relationship with the famous social media personality Papi JJ. However, Waldrip later broke up with him after accusing him of cheating on her with another 14-year-old celebrity. Victoria even claimed that she was pregnant with Papi JJ's child although he denied the allegations.
Victoria came to fame because of her Instagram account but she had to shut it down. She deleted the account after coming to terms that she was actually not a black-American but a white Caucasian teenager. Her account activities became extremely controversial.  She kept having disputes with another online personality over her black-race claim that degenerated into threats. Waldrip still uses her YouTube account and frequently posts her content.
She is now back on Instagram and has an astounding fanbase 2 million strong. She goes by the handle
imwoahvicky
 on the platform loves to interact with her fans.