Brittanya Razavi is a social media celebrity and actress. Due to her big fan followers on social media, she made her debut in a reality show called 'Rock of Love Bus', 'Charm School', and more.
Razavi struggled as a kid since she was brought up in a broken family. However, she never complained about anything and didn't misunderstand the situation of her family. Know more about the condition down below.
Caption: The social media personality, Brittanya Razavi.
Source: YouTube
Who is Brittanya Razavi?
To be precise, Brittanya Razavi (Brittanya O'Campo) is a social media star, a model, an actress, and a businesswoman. She was born on 7th July 1985, in Oxnard, California. She has four other siblings who she grew up with.
When she was just 15, her father was imprisoned. They didn't disclose the reason behind it, though. So, her childhood was pretty tough because she didn't get the love from her father as much as she needed at the moment.
That affected the whole family and her mother had to take care of all the children alone. Though Razavi was the youngest one, she started working and helped her mother. At the age of just 16, she had her first baby, and since she couldn't really take care of the child at that age, her grandfather had to take the responsibility.
Brittanya Razavi's Career
Her career started when she began to get attention from her social sites, especially, Instagram. That would be the reason how she got a chance to participate in a VH1 reality TV show called 'Rock of Love Bus' and 'Charm School' in 2009. Also, in 2012, she managed to be in a 2012 comedy-drama movie 'Dysfunctional Friends'.
Subsequently, she started to get a lot of attention from big shot companies. Moreover, since she is covered in tattoos and piercings, many tattoo magazines gave her a chance to be on the cover too. Some of them are: 'Rebel Ink', 'Spire Magazine', 'Savage Tattoo', Tattoo Energy' and several others.
Furthermore, Razavi has a co-ownership of an online store called '187 Avenue Inc', she has a real estate business, and she has co-authored a book named 'Millionaire Self Talk'. And nonetheless, she has a website called 'Brittanya TV' where people could pay and get chances to watch her private videos. She posts 3 photos and 3 videos per week.
Brittanya Razavi's Net Worth
According to Forbes, in 2017, Razavi's net worth was around $6 million. However, some sites claim that her net worth has skyrocketed in the past 2 years and it's around $10 million now.
Brittanya Razavi's source of income would be her websites, her real state business, and her social sites. Speaking of her website, she has an online store that sells her merchandise and accessories. Also, she has another website called 'BrittanyaTV where she posts videos and photos every week and people would need to pay to watch it.
Nonetheless, she promotes various products through her social sites like Instagram, Twitter, and Facebook. Moreover, she has been featured in a lot of magazines and it's pretty certain that they paid her a lot of money for the shoots and everything. So, with so much going on, it's obvious that she has a net worth of more than just $6 million or $10 million.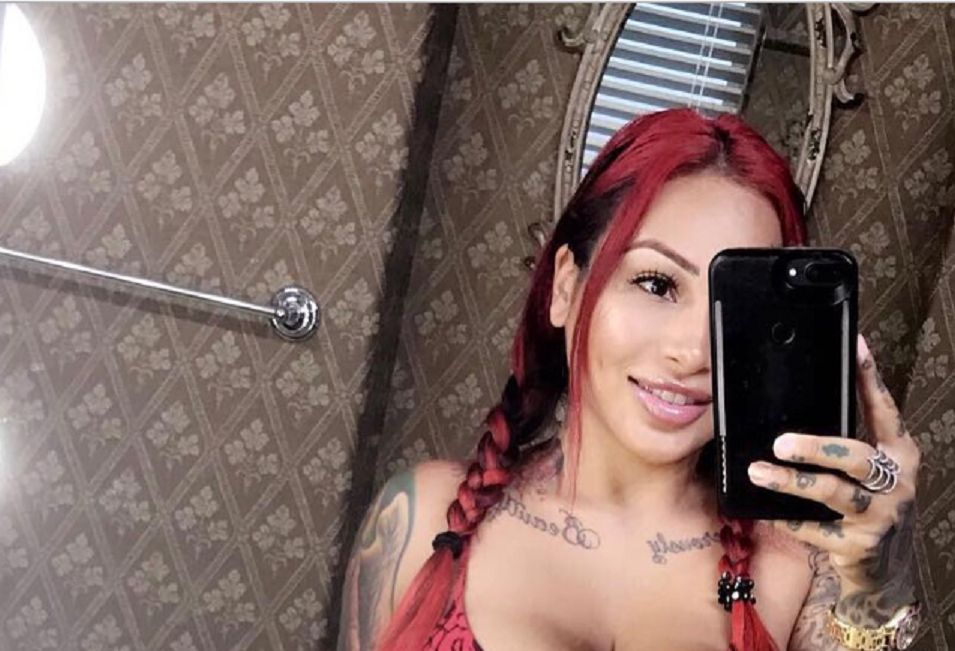 Caption: Brittany Razavi, the actress appeared in comedy-drama movie 'Dysfunctional Friends'.
Source: Imgur
Brittanya Razavi's Cars and Houses
It appears as though she owns a white 'Rolls Royce' and a white Range Rover. She has posted pictures of the cars on her Instagram and on other social media.
Razavi owns a house at 42338 Gold Cup Lane in Murrieta, CA that she bought in 2015. It's a 4,620 Sqft mansion with 5 bedrooms and 5 bathrooms. It cost her around $950,000 and the total property tax she pays is $16,925.
Brittanya Razavi's Website Earnings
On her website called 'Meowgang.com', she sells her merch for men, kids, and women. Her average price for each merch is around $20-$30. In addition, on her other website called 'BrittanyaTV.com', people would need to pay $30 if they want to be subscribed to her channel for 30 days. Likewise, if they want to subscribe for 90 days (3 months), they'd need to pay $69.
Brittanya Razavi's Personal Life
Through a bunch of research, it's confirmed that she is married to 'Moe 'Razavi' currently and they've 4 children together. So, in total, she has 5 children since she gave birth to a baby while she was just 16. But that is just a rumor and there's no confirmed source. Moreover, on social media, she posts pictures with just 2 of her kids. So, it's sort of unusual for her to do that.
Speaking of her past relationship, she married 'Nico Vaquez' at one point in time. However, they had to part ways in a really short time because of several reasons. Furthermore, she was sent to 'Ventura County Jail' in 2010 after she attacked a woman carrying a chalice.