Connie Sellecca is an American actress, producer, and a former model who came into fame after appearing in various movies and TV series. She is famous all over the world for appearing in the American drama series Hotel. The final episode of the series appeared in 1988 and to this day it remains one of the highest viewed series in TV.
This versatile American actress has also made appearance in "The Greatest American Hero" and "Flying High". However, her most amazing came in the 1983 show Hotel and it was due to her role in the sow that she was able to get nominated for the Golden Globe award for Best Actress category. Let us now get to know more about Connie.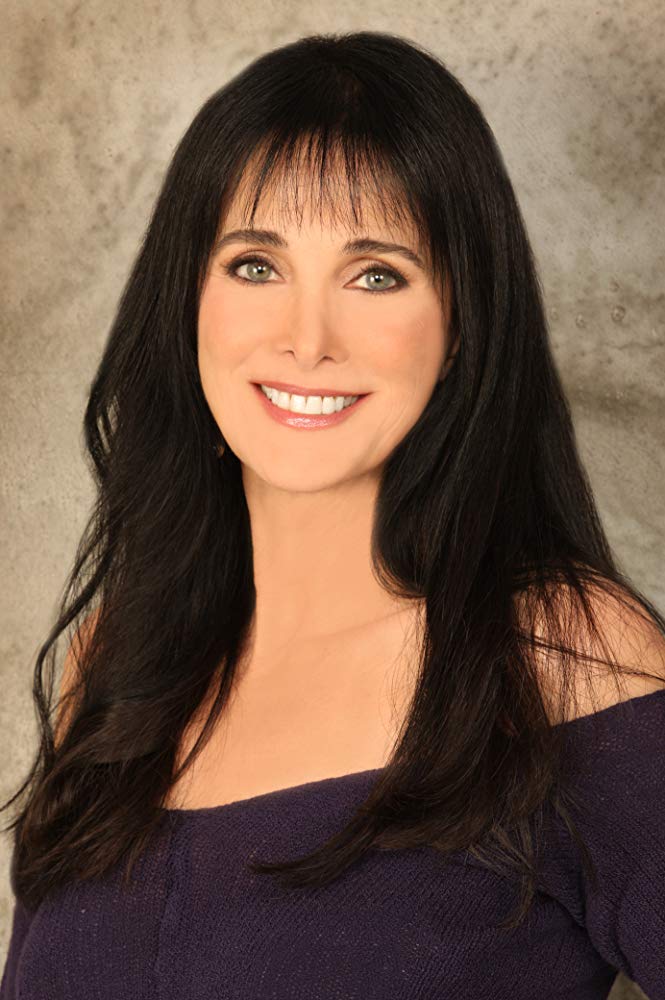 Caption: Connie Selleccaa on a photoshoot.
Source: imdb.com
Connie Sellecca: Early Life and Education
Conchetta Sellechia was born on the 25th of May, 1955 in Bronx, New York. She was born to Italian parents Primo Sellechia and Ann Sellechia. She is ethnically Italian and is an American national.
Caption: A young Collie Sellecca.
Source: pinterest.com
Looking at her academics, Connie moved to Pomona to attend Pomona Junior High School. Next, Connie joined the Ramapo High School in Spring Valley and there she began showing her artistic inclination and wanted to pursue performing arts. For her higher education, Connie went to Boston College but soon withdrew to pursue her dreams in acting.
Connie Sellecca: Career
Sellecca did not just start her career as a top actress. She has had to struggle for the most part to get to where she is today. So, Sellecca began working as a model in the fashion industry. However, she was able to earn herself an opportunity in the entertainment industry. In 1978, Connie made her acting debut in the film The Bermuda Depths. Soon after, she was able to get a role in 'Captain America II: Death Too Soon'.
By that time, Connie was already turning heads of various productions and projects. She then got a short role in the CBS comedy 'Flying High.' It was about the adventured of airline flight attendants. Next Connie appeared as a lawyer on 'The Greatest American Hero.' Her portrayal of the character Pam Davidson earned her massive applause and acclaims from the critics.
And then came of of her most remembered roles in Hotel. To get the part, she had to walk away from a contract with a different production to get an audition for 'Hotel.' She was one of the major characters for the television show and made appearance for 5 straight years from 1983 to 1988. Her next role came in 2009 for the film 'The Wild Stallion.'
Connie Sellecca: Personal Life
So proud of my girl! pic.twitter.com/oK5M0g2LoX

— Connie Sellecca (@conniesellecca) May 23, 2016
Now coming to the personal aspects of Connie's life, she was once together with Gil Gerard. They got married in 1979 and were together until 1987. Connie had two sons with Gil, who got remarried on the same year of their divorce to Bobi Leonard.
https://www.instagram.com/p/BmOHvW-gE4_/?hl=en&taken-by=johntesh_ifyl
On the 4th of April, 1992, Connie got married again to a pianist and former Entertainment Tonight host John Tesh. The two have a daughter, Prima. Tesh is famous as a musician, radio host, and a television presenter. The two seem to be leading a joyous life with their daughter and we wish them all the best for the future.
Connie Sellecca: Net Worth and Social Media
Connie has been a wonderful servant to the entertainment industry. She has been in this field for a long time now and has blessed Hollywood with many memorable roles. Her career warranties a significant pay scale too. So, as of 2018, Selleccaa has a net worth of $500,000. Connie recently ventured in a business of personalized skin care products. Her company, 'The Sellecca Solutions' involves collaborations with some of the most prominent dermatologists in their fields. She has been earning quite a substantial fortune from the company and is living a lavish life.
Celebrating life #movember #menshealth with my cancer free husband thank you Jesus pic.twitter.com/xk39V5wKzx

— Connie Sellecca (@conniesellecca) November 8, 2017
Sellecca is active on Twitter and goes by the handle @conniecellecca. She has just over 12.4k followers on the platform and she has been famously voicing her opinions against plastic bags.
Click to read about Christoph Sanders.