Elizabeth Wurtzel is an American writer, lawyer, and journalist who died at the age of 52 on 7 January 2020 in New York City. She passed away after battling through a complication of metastasized breast cancer (leptomeningeal disease). In addition to that, she had announced that she had breast cancer in 2015.
The writer came in the highlight for a confessional memoir called Prozac Nation released in 1994. The memoir features the author's experiences with depression, relationships, and other difficult periods. Apart from that, she published a book Bitch, and a follow-up memoir More, Now, Again. Wanna know more about her then keep on scrolling.
Read about Joel Osteen, Jim Cramer, Glenn Greenwald, Suzy Welch
Caption: The American writer, journalist, and lawyer, Elizabeth Wurtzel.
Source: The New York Times
Elizabeth Wurtzel: Bio, Family, & Career
The late writer was born on 31 July 1967 as Elizabeth Lee Wurtzel in New York City, U.S. She was born as the daughter of parents Lynne Winters and Donald Wurtzel. Her parents had divorced when she was young and brought up by her mother. Additionally, she later found that her biological father was Bob Adelman with whom her mother dated in the 1960s.  She had a nationality of American who grew up in a Jewish family.
According to her memoir, she had suffered from depression throughout her life starting from the age of 10/12. Regarding her education, she had attended Harvard College for her undergraduate degree in the late 1980s. During this time, she had written for The Harvard Crimson for which she received the 1986 Rolling Stone College Journalism Award. After that, she interned at the Dallas Morning News but was fired after accusations of plagiarism.
Anyway, she moved to Greenwich after obtaining a BA degree in comparative literature in 1989 from the university. Following that, she had worked for magazines like The New Yorker as a pop critic. She emerged as a book publisher and first published her confessional memoir called Prozac Nation in 1994 and follow up by memoir More, Now, Again in 2001. In between, she published her first book called Bitch: In Praise of Difficult Women in 1998.
Moreover, she had also attended Yale Law School from where she received Juris Doctor in 2008. At the time she didn't pass the New York state bar, however, she passed the bar exam in 2010. She then worked full-time at Boies, Schiller, & Flexner in New York from 2008 to 2012.
Elizabeth Wurtzel: Personal Life & Husband
Talking about her personal life, she was a married woman. She had married photo editor and aspiring novelist James Freed Jr. in May 2015. The duo had first met in October 2013 during an addiction-themed reading and later engaged in September 2014. They had their wedding in a private ceremony attended by their friends and family. Additionally, Wurtzel was twelve years older than Jim.
However, it is unclear whether they were divorced or not but they separated years later remaining close to each other. Also, Jim had been close to her and visited the hospital when she was going through the treatment of breast cancer. However, she died on 7 January 2020 due to a complication of metastasized breast cancer.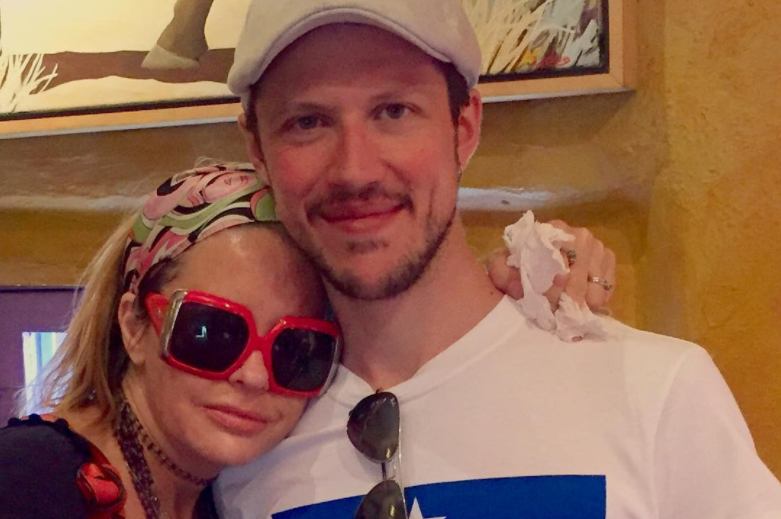 Caption: Elizabeth Wurtzel and James Freed Jr.
Source: Instagram
Elizabeth Wurtzel: Net Worth & Social Media Profiles
She was making a good living as a media professional as well as a lawyer. Therefore, she had an estimated net worth of above $4 million at the time of her death. Though there is no exact information on her income, she surely maintained from her profession as a writer and journalist.
Even after death, her accounts are not deactivated yet. She has a verified Twitter account @lizziewurtzel with 14.1k followers. On Instagram, she has an unverified account @elizabethwurtzel with more than 6.7k followers.
Elizabeth Wurtzel: Body Measurements
She had an average-looking body type with decent body measurements of chest or waist. Her body had a height of 5 feet 6 inches or 1.67 meters and weighed around 55 kg. She had blonde hair color with dark brown eyes color.