Ethan Cutkosky is an American actor popular for his roles as 'Barto' in 'The Unborn' and 'Carl Gallagher' in 'Shameless'. Cutsosky started his career as a model when his parents thought that they should involve him in some kind of activities.
And just so you know, one of his best interests would be skating. He once said that he has been skating since he was in second grade. Also, he believes that it is the only sport that he's good at. Know about him down below.
Who is Ethan Cutkosky?
Ethan Frances Cutkosky is an actor born on August 19th, 1999, in Saint Charles, Illinois, United States of America, to David Cutkosky and Yvonne Cutkosky. As a child, he went to 'Thompson Middle School' and 'Bell Graham Elementary School'.
Some of his hobbies include swimming, martial arts, photography, bicycle riding, jet skiing, and skateboarding. And his favorite sports would be baseball, soccer, and more. Moreover, in an interview, he said he's a kid who likes going to music festivals and probably headbang the heck out of it.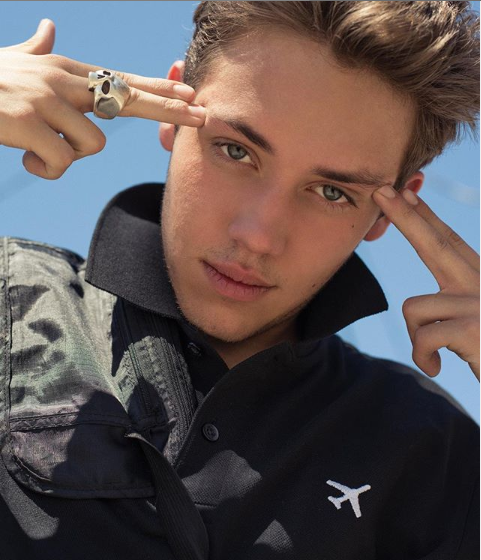 Ethan Cutkosky's Career
When he was just four, he began doing ads for Walgreens. Later, he started appearing in commercials like 'Z Group Films', Devos Children Memorial Hospital', American Family Insurance' and more.
Moreover, some of his print ads include 'Scott Foresman', 'Alter Image Photography', 'Bright Start', 'Houghton Mifflin Company', 'Power-Point Presentation', 'Quarasan Group', etcetera.
Cutkosky's career began when he was 7. His first movie project would be 2007 movie 'Fred Claus' directed by 'Vince Vaughn'. Next, he showed up in movies like 'The Unborn' in 2009, and 'Conviction' in 2010.
Nonetheless, he's most popular for his role as 'Carl Gallagher' in a Showtime series called 'Shameless'. It started in 2011 and it's still running. Also, people have noticed him in 'Law & Order: Special Victims Unit' in 2013 as a guest actor.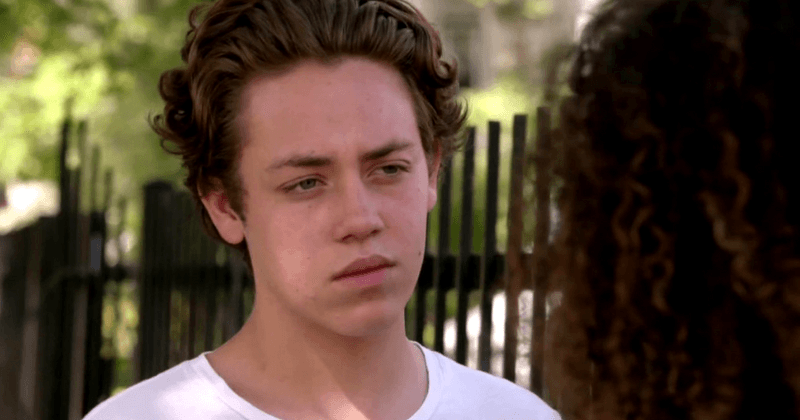 Ethan Cutkosky's Personal Life
Since he's really young right now, the actor hasn't been seen with a lot of girls. However, our research suggests that he is dating 'Brellie Barbusca' currently. She is also an actor popular for roles in 'Hope & Faith', 'The Starter Wife', 'Modern Family', 'Scandal' and more.
Also, he's really social on Instagram, Twitter, and Snapchat. He has shared some of the pictures from his shoots and everything on it. T0 let you know, he has almost 2 million followers on Instagram, and around 264k on Twitter. Moreover, he goes by an alias 'Shwifty19' on Snaptchat.
Cutkosky's parents believe that he was a hyperactive kid as a child and they thought they should engage him with something. So, they tried some photoshoots, sent him for commercials, and then movies.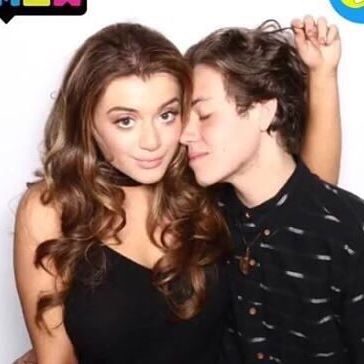 Ethan Cutkosky's Shocking Facts
In 'Barto', Ethan would just need one take to shoot most of his scenes. That how he got his nickname 'One Take Barto'.
Cutkosky is a black belt in Taekwondo.
His mom is Mexican.
Ethan is interested in Metaphysics too.
When he can't attend School because of shoots and everything, a home tutor would teach him 4 hours a day; he shows up on sets too sometimes.
He loves skating and he's really good with tricks as well.
Cutkosky loves animals. He has pets too (a black cat, crested gecko, and anoles)