Jason Matthew Ethier, popularly known as ImJayStation, is a Canadian former YouTuber and vlogger. He started to post the videos on YouTube in 2015 since then he has been making waves on the platform. Further, many people recognize him for creating controversial and pranks videos.
For this reason, Jason's two YouTube channels banned for 'terminated for terms of service violation' as well as demonetized. According to the Insider on 17 March 2021, it reported that YouTuber whose another channel '666' created on 12 March 2021 was also banned by YouTube. Later on, he threatened to sue the platform for removing his channels. Additionally, he had over 6.2 million subscribers on his first channel 'ImJayStation'.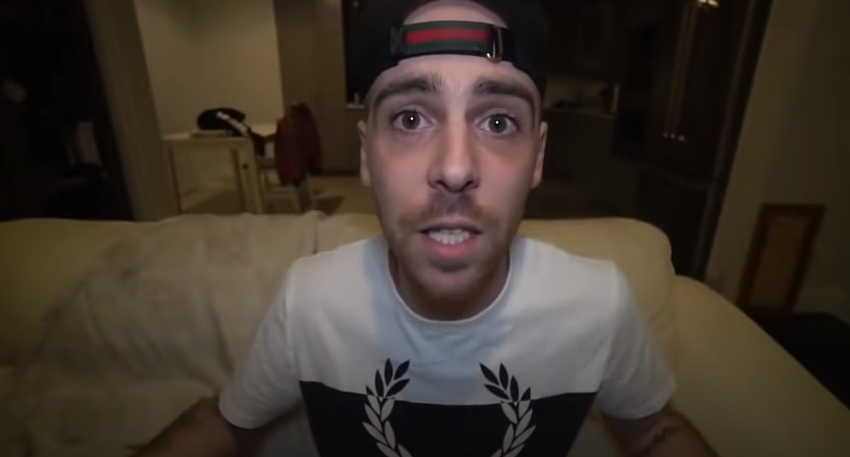 Caption: ImJayStation, the former YouTube personality.
Source: YouTube
ImJayStation: Bio, Family, Career
The media personality was born on 14 February 1990 as Jason Matthew Ethier. He has not revealed information on his parents or early years. Further, he grew up with his sister named Jacqueline. Also, he has not documented his academic qualifications.
It is unclear other than vines, whether he has involved in other business or not. However, he gained immense popularity after he created his YouTube channels 'JayStation' and 'JayVision' in June 2015. But he deleted the videos after his arrest on five accounts of trespassing by Ottawa police. Next year, he again on 24 November 2016, created his YouTube channel under the name 'ImJayStation' and re-posted all the content.
However, his channel has terminated and demonetized from the YouTube community following the videos on death prank and his arrest in February 2020. Therefore, in the same month, he also posted a 13-minute long video titling Goodbye… In the video, he has detailed the regrets of his previous videos from faking death celebrities' connection to being gay. Further, his most criticized controversy became when he claimed his girlfriend Alexia killed by a drunk in a driving accident.
However, the news came to fake when he himself told that it was a fake after four days of video upload. On the contrary, Alexia later in the deleted video told that she didn't want to take part in it. Following that in January 2020, police spoke to her and issued a warrant for his arrest, and charged him with both assault and assault with a weapon.
ImJayStation: Personal Life & Girlfriend
The prankster was in a relationship with a fellow YouTuber, Alexia Marano. The duo together featured in most of his YouTube videos before the termination. However, his life and relationship change when his now-deleted video titled 'My Girlfriend Alexia Died… *Rest In Paradise*' uploaded. Following that, he has gained sympathy and condolence.
But after four days, he revealed that it was a prank and she is alive. Then what, he received heavy criticism for that. Even he was arrest and alleged to charge with assault and assault with a weapon.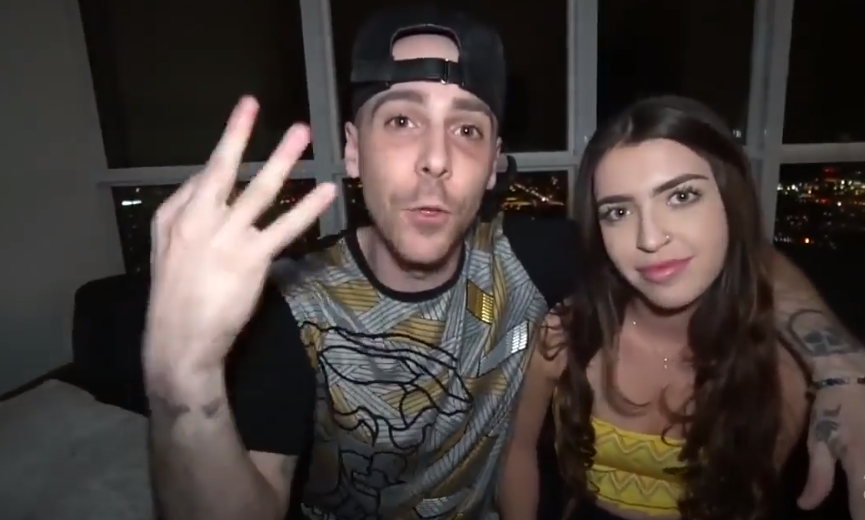 Caption: Jason and Alexia
Source: YouTube
ImJayStation: Net Worth & Social Media Profiles
The Canadian YouTube personality has earned fame through his controversial activities and video making. Therefore, he not only gained fame from it but also made a profitable amount from this as well as advertised videos. Moreover, his net worth has an estimation of around $1 million. However, his channel reported being banned by YouTube for 'terminated for a term of service violation.'
He has an unverified Instagram account @jaystationyt with 194k followers. Apart from that, it seems that he has deactivated his other accounts on Facebook and Twitter. Since no accounts found under his name on these platforms.
ImJayStation: Body Measurements
The controversial YouTuber has a lean and tall body that stands to a height of 5 feet 9 inches or 1.75 meters. His body weighs around 76 kg with unknown body measurements of chest-waist or biceps. He has a light brown hair color with brown eyes color.
Read about YouTubers like Alexis Ryan, Andrea Brooks, Tanner fox, Queen Naija