Michael Gargiulo is an American serial killer known by the names, "Hollywood Ripper", "Chiller Killer", and "The Boy Next Door Killer". Also, he is a convicted rapist who moved to Southern California in the 1990s. He has put on trial for killing 18-year-old Tricia Pacaccio, 47 times stabbed Ashley Ellerin and Maria Bruno, many more.
According to BBC on 15 August 2019, a "stone-cold serial killer" who preyed on women in planned attacks in Hollywood found guilty of two murders. Though he has convicted on all his allegations, however, sentencing for him in California has delayed by the defense motions as of March 2020. Let us scroll over to know more information on the crimes and arrests.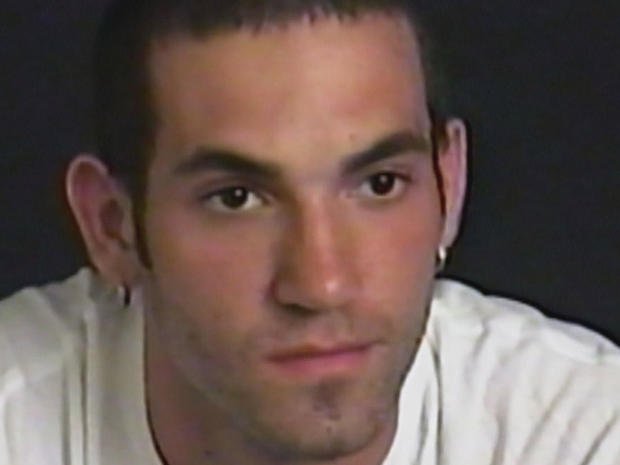 Caption: Michael Gargiulo, "The Hollywood Ripper".
Source: CBS News
Michael Gargiulo: Bio, Family, Career
He was born on 15 February 1976 as Michael Thomas Gargiulo in Glenview, Illinois, the United States. He has not revealed information on his parents, siblings, or education. Furthermore, he moved to Southern in the 1990s to make his career in Hollywood, and also he has auditioned for a few roles.
Crimes & Arrest:
The Glenview, Illinois native has been arrested for murder and sexual assault. In 1993, he stabbed his 18-year-old neighbor Tricia Pacaccio whose body found the next morning by her father. However, he then fled to Los Angeles in 1998 which he speculated to run away from the scrutiny of Illinois police. After moving to LA, he later committed two other murders and one attempt murder.
In 2001, he stabbed 47 times to Ashley Ellerin on her first date night with the actor Ashton Kutcher which never became a success. He then committed sin in 2005 again when she stabbed 17 times his neighbor Maria Bruno at her home in California. Following that, he again attempted to stab his neighbor Michelle Murphy in 2008 in Santa Monica. However, this time he can't get successful in his deed this time as Maria fought back the bloody attack.
Moreover, the Santa Monica Police Department caught him on 6 June 2008. He was then charged with the first-degree murder of Tricia Pacaccio in July 2011. At the time, police didn't link him with the other murders, however, he later alleged 10 women more by the authorities in the Los Angeles County Jail.
After several delays in his trial, he was presented to the court on 2 May 2019 when actor Ashton Kutcher also gave his testimony. In August, he found convicted on all counts, and the penalty phase of the California trial started in October 2019. But as of March 2020, sentencing for him has delayed by the defense motions. However, in the 2019 trial, Jury has recommended the death penalty after serving several hours of deliberation.
Michael Gargiulo: Personal Life & Wife
He has married his wife named Ana Luz Gonzalez. But there is not much information on his wife or his dating history in the media. Also, it is unclear whether he has children from his married life. However, he came to the media attention for his crimes and uncivilized humanitarian behavior.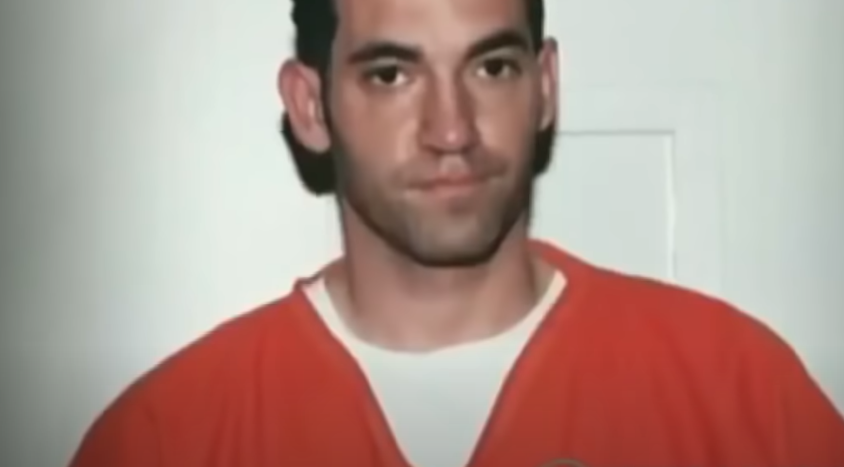 Caption: Michael Gargiulo convicted serial killer and rapist.
Source: YouTube
Michael Gargiulo: Body Measurements
He has a well-built body structure that stands to a height of 5 feet 9 inches or 1.75 meters. His body weighs around 72 kg with unknown body measurements. He has blonde hair color which cut to bald and dark brown eyes color.