Michelle Williams is an Oscar-nominated American actress who is best known for her roles in movies such as 'Brokeback Mountain', and 'Blue Valentine'. Williams began her career at a relatively young age and first gained attention for her role in 'Dawson's Creek', a teen drama series. Michelle has even starred alongside Leonardo Di Caprio in the psychological thriller, 'Shutter Island'
Michelle for most of her movies has been choosing to play roles of troubled women with deep psychological issues. Her approach and deliverance for these unconventional roles have earned her huge applauds with critical acclaims. This talented actress throughout her career has won several awards and nominations which include 4 Oscar nominations, out of which she has won one. Continue reading to find out more about Michelle Williams.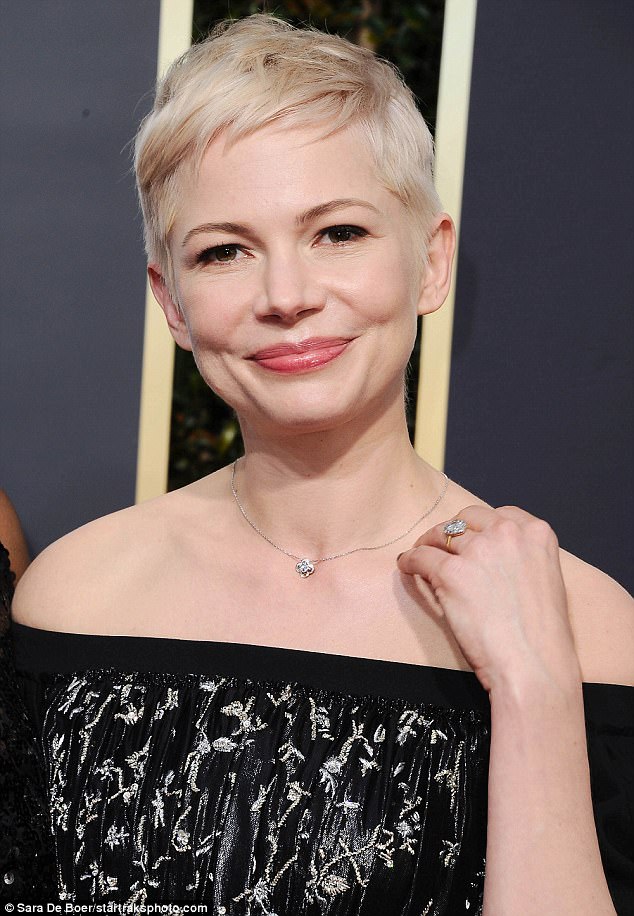 Caption: Williams proudly showed off a dazzling diamond ring at the 75th Golden Globe Awards in LA.
Source: dailymail.co.uk
Michelle Williams: Early Life
Williams was born in 9th September 1980 in Kalispell, Montana in the United States. Michelle is of Norwegian descent and has one younger sister and three half-siblings. She was brought up by her father Larry R Williams who was an author and a commodities trader and her mother Carla Ingrid, who was a homemaker.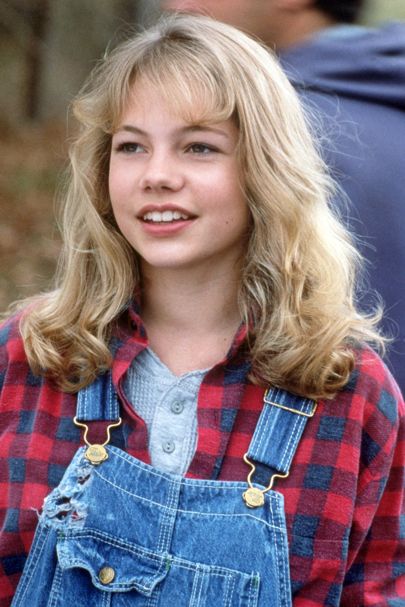 Caption: Williams on her debut film 'Lassie'.
Source: vogue.com
The Williams family having lived in Montana for a long time, decided to move to San Diego and so they did. In her new city, the young Michelle started developing an interest in acting and went on to perform for a local play, 'Annie'. Eventually, she landed herself with a cameo role in the popular TV series, 'Baywatch.'
Michelle Williams: Career
Michelle went on to make her film debut with a supporting role in the 1994 comedy adventure movie, 'Lassie'. This was the break Michelle was in much need of and even though the movie did not do very well, it at least set a path for her in future roles. In 2005, Williams reached the peak of her career when she played a supporting role in the movie 'Brokeback Mountain'. The movie was critically acclaimed and became a huge success commercially with a domestic total gross of $83 million. The movie was directed by Ang Lee and was nominated for 8 Oscars, winning three. This was also her first and only Oscar till date in the category of 'Best Actress'.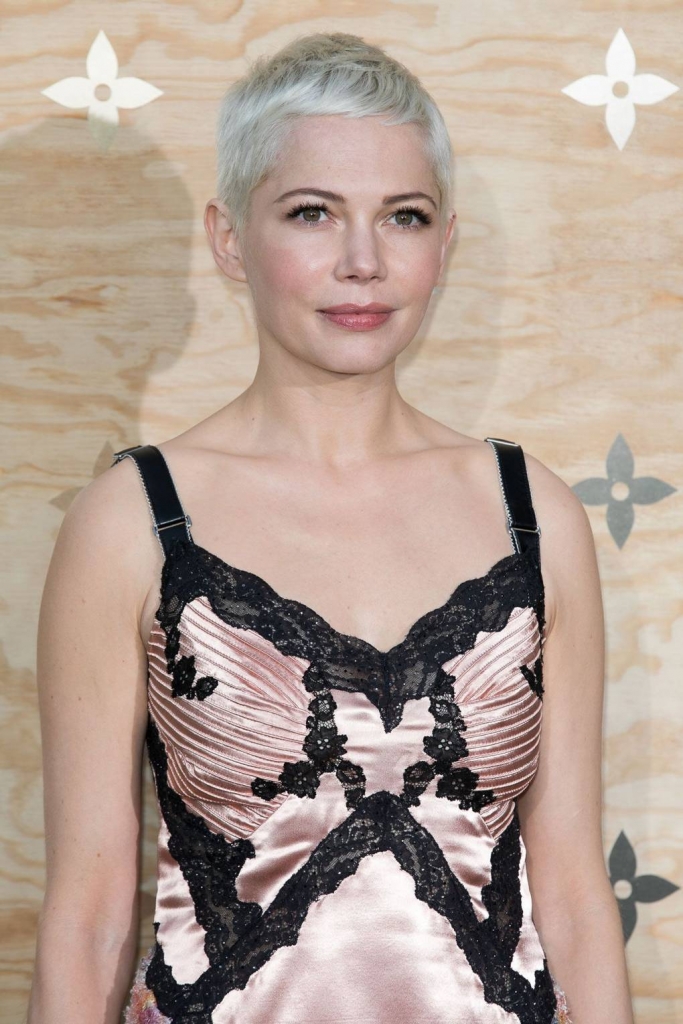 Caption: Ice-blonde and pixie short for a Paris dinner to celebrate Louis Vuitton's collaboration with Jeff Koons.
Source: vogue.com
Her appearance in the movies like, 'I'm Not There'- a drama/musical on Bob Dylans Life; and 'Shutter Island', probably one of the best psycho-thriller movies of all time helped her rise to her current glory. These movies were a big commercial success. Her film, 'My Week with Marilyn' also met a lot of positive reviews and won her a Golden Award in the category of 'Best Actress'.
One of Michelle's greatest roles came in form the musical film, 'The Greatest Showman'. The film with a budget of $83 million, became a commercial success, earning more than $433 million. This got her all the positive reviews and the movie was nominated and won an Oscar.
Michelle Williams: Personal Life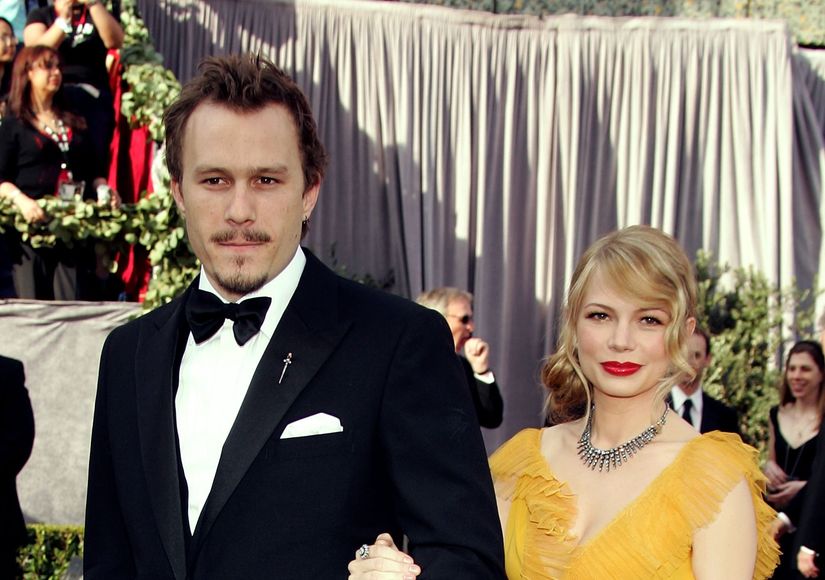 Caption: Michelle and late Heath have seen together for an event.
Source: extratv.com
Currently, Williams is currently together with the indie musician Phil Elverum. She is someone who does not talk about her relationships and even managed to maintain her marriage secret for a long time. Michell also dated the famous actor Heath Ledger for 3 years. They broke up shortly before his death. The couple even had a daughter who was born in 2005 and she was named Matilda.
Michelle Williams: Net Worth
As of 2018, Michelle is estimated to have a net worth of $16 million. Now the 37-year-old has taken the number 1 spot as the highest paid actress in the world. Narrowing down to her worth, she makes $83,000 monthly, $20000 weekly, and $3000 daily. She is one of the more successful personalities in the industry and continues to grow constantly.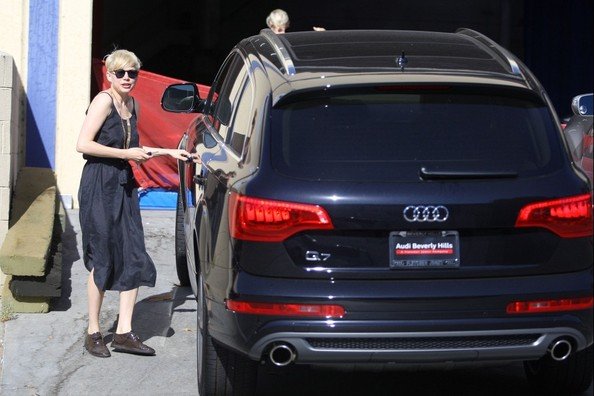 Caption: Michelle and her Audi Q7.
Source: celebritycarsblog.com
Michelle is currently living in a Crumbling Brooklyn mansion which is worth $8.8 million. The actress has a passion for cars and owns the Audi Q7 which is worth $106,900.