Mike Stoklasa is an actor, a director and a writer who is best known for his insightful review of the movie "Star Wars: The Phantom Menace". This movie reviewer is also famous for his fictional character Mr. Plinkett. He along with his mate Jay Bauman is the founder of Red Letter Media, LLC, which has been working with American film and video production. Ever since its opening way back in 2004, the company has been fully functional and is doing amazing work in the industry.
Stoklasa's path to glory began with his 70-minute long review of the Star Wars movie, which he uploaded on YouTube. He used the voice of his character Mr. Plinkett because he thought his own voice was too boring. Subsequently after amazing success with the review for 'The Phantom Menace', he began producing more reviews on the sequels of the Star Wars films. Let us now get to know more about this amazing reviewer.
Caption: The Famous Reviewer Mike Stoklasa.
Source: reddit.com
Mike Stoklasa: Early Life, Education, and Career
Mike Stoklasa was born on the 14th of November, in 1978. The Illinois born kid belongs to Caucasian ethnicity. He for education went to a public high school in the same state. Mike has always been famous for his resonant voice and a dark sense of humor. There is not a lot about Stoklasa's early life and his family. He, however, to our understanding, was always interested in comedy and wanted to make a name for himself doing something different.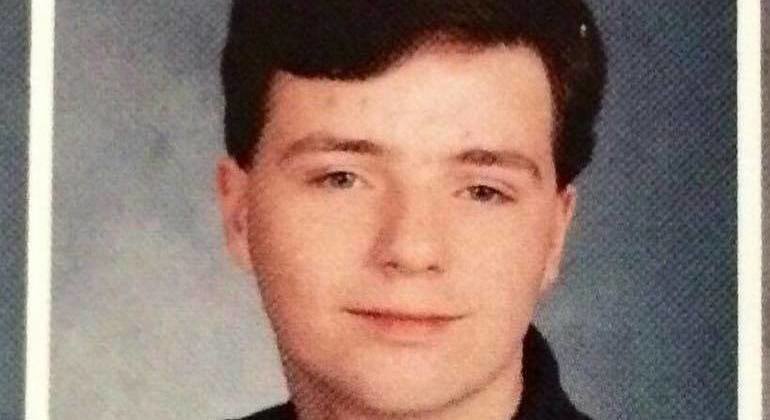 Caption: Stoklasa in his early years.
Source: change.org
Mike is a self-declared fraud and this amazing comedy genius is known for his Mr. Plinkett voice in the 'Plinkett Reviews'. Alongside Jay Bauman, his sidekick, Stoklasa has been serving as one of the best comedic duos on 'Half in the Bag'. Mike was motivated to do his first ever review on Star Grek Generations after watching the film for the second time in 2008. Since then, he is having a rollercoaster ride which only seems to go up. Many might think of a puffy-eyed guy when they hear Mike's name but he has had to live with a lifelong allergy; it is nothing threatening but just makes his eyes swell up.
According to Stoklasa, he felt the need to review the movie because it "completely messed up the transition to the big screen from what was a really great TV show". This inspired him to share his views with other Star Trek fans. By the looks of it. Stoklasa is doing just what he loves to do. He definitely had a gift with reviewing movies and the videos command millions of views. For some years now, Mike like the Fine Brothers has been one of, if not the most popular YouTubers.
Mike Stoklasa: Personal Life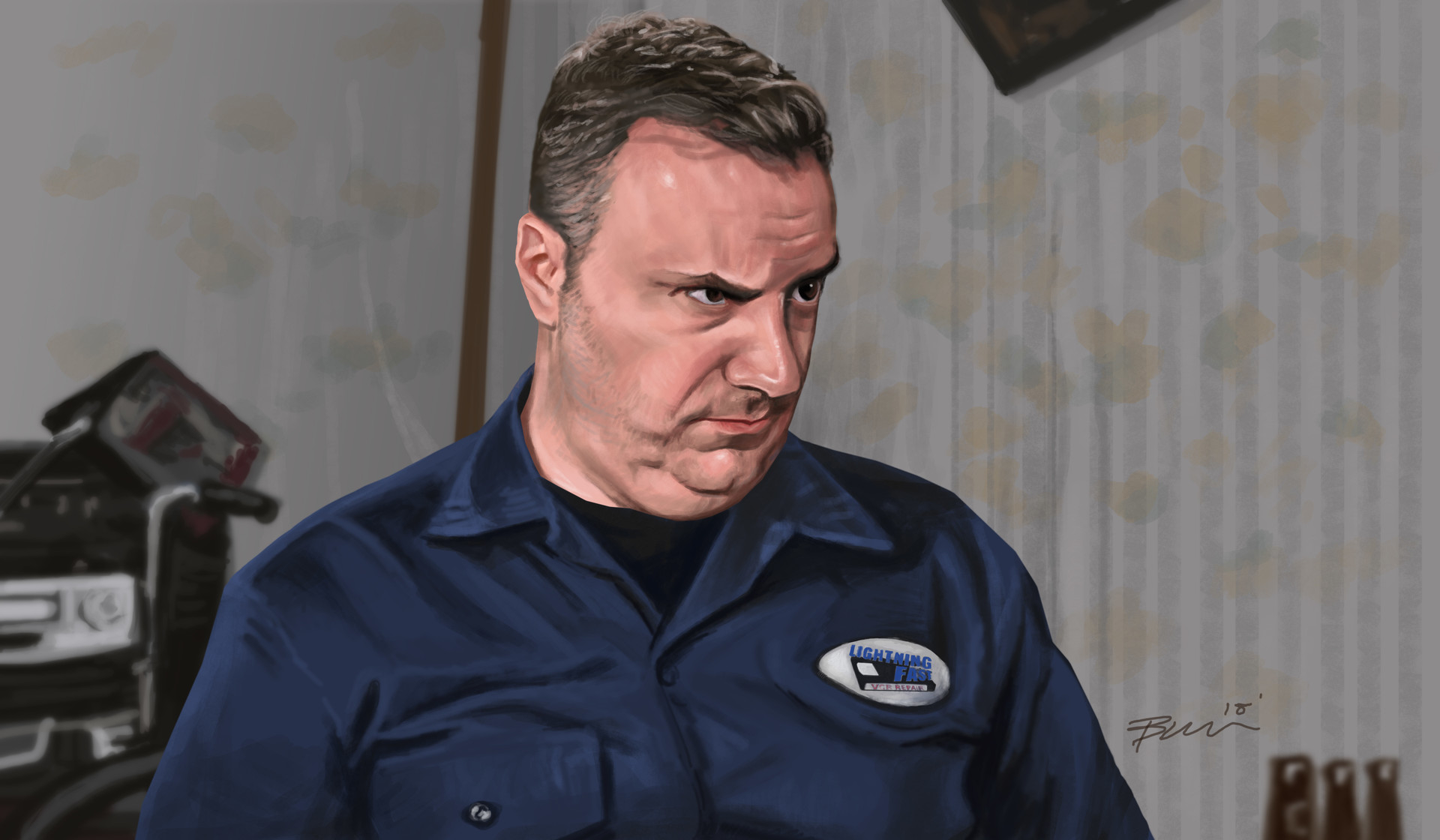 Caption: Mike Stoklasa's sketch made by Cory Blake.
Source: artstation.com
According to some rumors, Mike Stoklasa is dating Jessi Nakles. You might remember her from the 2011 movie The Great Space Jam. However, both of these artists have not commented on the rumors. There has been no proof that suggests they are still together or that have even broken up. So by the looks of it, in absence of evidence about his romantic life, Stoklasa definitely appears to be single. He has been focusing himself on his movie reviews and has kept his personal life quiet.
Mike Stoklasa: Character Development of Mr. Plinkett
Reader's discretion is advised! (It's all fictional, or so we have been told.)
It must be extremely frustrating for Mike when his character is more famous than him. He, however, has been able to bring life to his fictitious character and many who have heard the character Harry S. Plinkett's voice might find his character development quite interesting. Mr. Plinkett is a feeble old serial killer who kidnaps hookers; Yes you read it right! Mike created this fictional character because he found his own voice boring.
Caption: The legendary character, Mr. Plinkett.
Source: redletterpedia.com
Mr. Plinkett, according to Stoklasa, is a 106-year-old psychotic who came to America on Titanic's first cruise in the year 1912. Predictably, his father lost his life and his mother managed to escape the sinking. This hooker-kidnapper (if that's the right term) met his soulmate and got married to her. Now he is a father with two kids- a son and a daughter. His creator Mike says that Harry has a special love for his family and seems to care for their well-being.
Later, Mr. Plinkett met Bambi, a waitress at the Taj Mahal Casino. The two ended up getting married, but Harry discovered that Bambi was taking money out of his wallet.  The old serial killer took his wife's life by slitting her wrist in the bathtub. He even made payments to a prostitute to write a fake suicide note for Bambi. Morale- Even if you are married to a kidnapper, you should under no circumstance take his money!
Mike Stoklasa: Net Worth and Social Media
As of 2018, Mike Stoklasa has an astounding net worth of $15 million. It is an incredible amount for a YouTuber who reviews videos. However, most of his money comes from his own company Red Letter Media, LLC.
Caption: An edited photo of Mike on Batpod.
Source: reddit.com
As per our understanding, Mike is not available on social media but has a massive presence on his YouTube channel. His company "Red Letter Media" also has a relatively large social media presence. The company has an active Facebook and a Twitter page. However, it is on his YouTube channel that Mike has been able to gain a massive fan following with over 852k subscribers.