Oliver Stark is a British actor popular for his role in a series called '9-1-1' as 'Evan Buck' and a martial art based drama called 'Into The Badlands' as 'Ryder'.
Before he began professional acting, Stark worked several other jobs like a cleaner, computer game salesman, night club promoter, sports writer, door-to-door salesman, and call center operator.
Who is Oliver Stark?
Oliver Stark (Oliver Leon Jones) is an English actor born on June 27th, 1991, in London, England. He attended 'Hendon School' in North West London and passed out in 2009.
Speaking of university, Stark attended 'North London Performing Arts Center' in somewhere around 2010. However, he was about to study economics before he made a decision to study acting.
https://www.instagram.com/p/Bfx9oj0lFz_/
https://www.instagram.com/p/BvJloYFlNWA/
Oliver Stark's Career
Stark's acting career began in 2011 when he did a short film called 'Follow', followed by a guest role in an iconic British show called 'Casualty'
Later, he did more movies such as 'Community' in 2012, 'The Adventure: Curse of the Midas Box' in 2013, 'Montana' in 2014, 'Hard Tide' in 2015, 'Underworld: Blood Wars' in 2016, and 'MindGamers' in 2017.
Some of his TV series include 'Casualty' in 2011, 'Luther' in 2013, 'Big Bad World' in 2013, 'Dracula' in 2013, "Venus vs Mars' in 2015, 'Into The Badlands' from 2015-2017, and '9-1-1' from 2018- present.
https://www.instagram.com/p/BwUkoZiFLGR/
Oliver Stark's Net Worth
Based on our research, Stark's net worth is more than $2 million. How he managed to earn such a huge amount would be his top grossing movies like 'Underworld: Blood Wars' which collected more than $196 million, and several others. And it's pretty certain that he collected a lot just from Underworld.
Not just movies, some of his TV series were rated above 8 by IMDb, and it's obvious that his salary from the series is way more than we can think of. Furthermore, he has several hobbies that he can make money out of, and we're pretty sure that he does that as well. So, his net worth must be pretty high after all.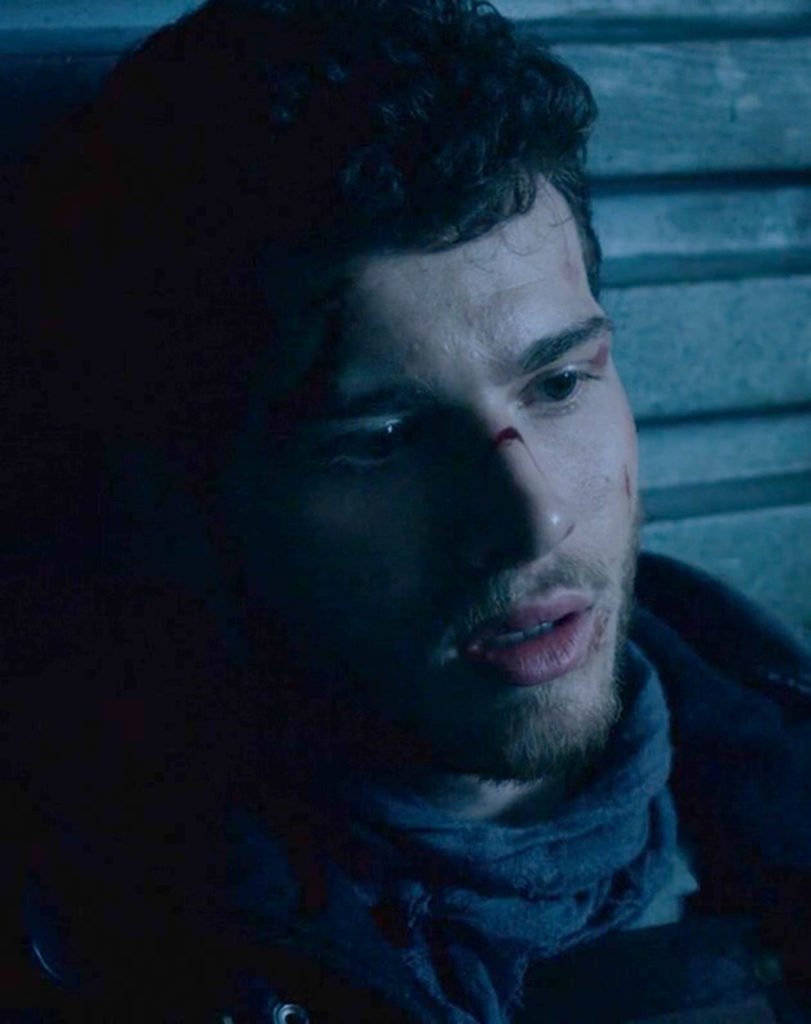 Oliver Stark's Personal Life
Stark is dating 'Guardian of the Galaxy' star 'Hannah Gottesman' at present. The pair began seeing each other from late 2015, and in March 2017, they made their first-ever Red Carpet appearance together.
Also, Oliver Stark has posted a lot of pictures with her on his Instagram. In one of his posts, he even thanked Gottesman because he believes she was there for him even at his worst times and what not. You can check out the post down below.
https://www.instagram.com/p/BI_jLKoDYO_/
https://www.instagram.com/p/Bi2EhJaAf0e/
Oliver Stark's Facial Birth Mark
Just for the info, Stark has a facial birthmark on his left eye. But it appears as though he doesn't worry about it too much. In one of the interviews, he said-
"I've never been insecure about it so I've never really given it too much thought, but I've had people tweeting me and messaging me like, "My eight-year-old son has this on his face and seeing you on TV with yours has really given him some confidence."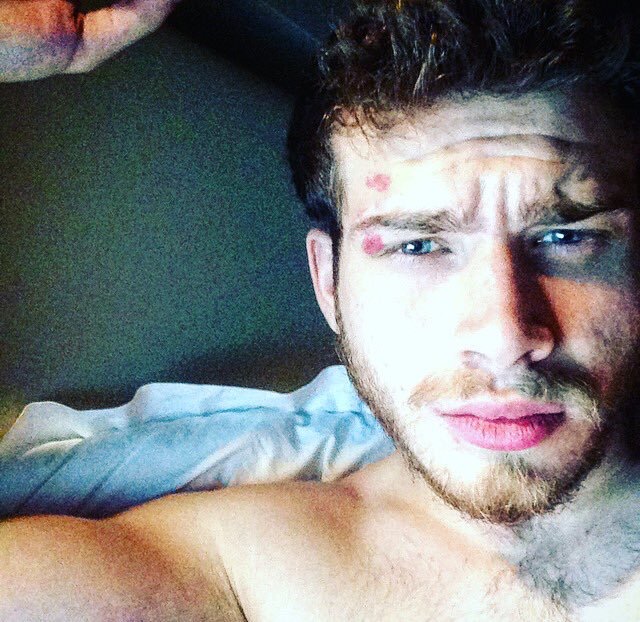 He furthermore added, "I think people should embrace the things that are different about us. I've always, whenever I've done a job, campaigned to have it out. When it's covered up, I don't quite recognize myself."