Qasem Soleimani was an Iranian major general in the Islamic Revolutionary Guard Corps (IRGC), commander of its Quds Force since 1998 and a division primarily responsible for extraterritorial military and clandestine operations. Soleimani joined the military during the 1980s when 'Iran versus Iraq' war had just started. He was later involved in extraterritorial operations, providing military assistance to Hezbollah in Lebanon. In 2012, Soleimani helped bolster the Bashar al-Assad government, a key Iranian ally, during its operations in the Syrian Civil War and helped to plan Russian military intervention in Syria. Soleimani also was a commander of the combined Iraqi government and Shia militia forces that advanced against ISIL from 2014 to 2015. Soleimani was one of the first to provide Kurdish forces with arms and support them. General Soleimani was commanding the 41st Division before his death.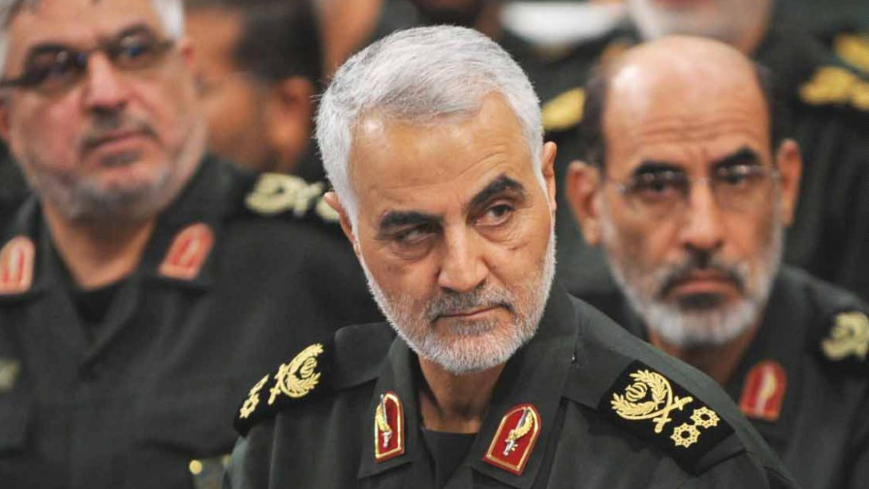 Caption: Qasem Soleimani
Source: CNN
Soleimani died at the age of 62 in a targeted U.S. drone strike ordered by US President Donald Trump on 3 January 2020 in Baghdad, Iraq. Over a dozen assassinations were plotted against him before but he survived them all. Similarly, the drone strike also killed Abu Mahdi al-Muhandis, who was the deputy head of the Iraqi Popular Mobilization Forces (PMF). The death news of Soleimani has left many in grief as he was one of the most influential and most powerful people in not just his country Iran but in Syria, Lebanon, and Iraq as well. General's admirers wanted him as the future president of Iran. According to CNN, after Soleimani's death, supreme leader of Iran, Ali Khamenei vowed: 'harsh revenge awaits the criminals' who committed the act. Similarly, CNN also reported "Soleimani's daughter says her father's death "will bring darker days" for the US and Israel."
To know more about his past, his associations and death scroll down.
Qasem Soleimani: Early Life, Education, Family
General Soleimani was born on 11 March 1957. He was born in the village of Qanat-e Malek, Kerman Province, Iran and passed a humble early life. His father's name is  'Hassan Soleimani' and his mother's name is 'Fatemeh Soleimani'. When he was a child, he moved to the city of his province 'Kerman'. There, he worked as a construction worker to help his father repay a debt. Soon he began working as a contractor for the Kerman Water Organization at the age of 17. In his spare time, he liked lifting weights in local gyms and take part in the sermons of a traveling preacher. Although, any details regarding his educational qualification is not available.
In 1979, Soleimani joined the Revolutionary Guard (IRGC) after the Iranian Revolution. Soon he started his minimal training but advanced swiftly. While working as a guardsman, he was stationed in northwest Iran where he participated in the suppression of a 'Kurdish separatist' dispute uprising in West Azerbaijan Province. Soleimani himself on 30 September 2013 said that "I entered the Iran-Iraq war on a fifteen-day mission and ended up staying until the end. We were all young and wanted to serve the revolution.
Qasem Soleimani: Career and achievements
General Soleimani has made many contributions to his nation through his military career. In 2008, he led a group of Iranian investigators searching about Imad Mughniyah's death. Also, the same year, he assisted in arranging a ceasefire between the Iraqi Army and Mahdi Army in March 2008. Soleimani played a vital role in Iran's fight against ISIS in Iraq. The public calls him 'linchpin' bringing together Kurdish and Shia forces to fight against ISIS, overseeing joint operations conducted by the two groups. In 2014, Qasem Soleimani worked with the Iraqi forces to push back militants from ISIL in the Iraqi city.
In 2015, he initiated ganging up with various sources in order to combat the newly resurgent ISIL and rebel groups and not let them take territory away from Assad's forces. The general was reportedly the main architect of the joint intervention involving Russia as a new partner with Assad and Hezbollah.

Caption: Qasem Soleimani rewarded
Source: koko
Qasem Soleimani: Personal life
Soleimani was born in the family of a farmer. His mother died in 2013 and father died in 2017. The general has five sisters and one brother. In his youth, General lived and worked with his brother, 'Sohrab Soleimani ' who is a warden of 'Tehran Prisons Organization'.  Sohrab Soleimani is a former director-general of the Tehran Prison Organization. In April 2017, the United States imposed a penalty on Sohrab Soleimani for his role in abuses in Iranian prisons.
Qasem Soleimani was a karate practitioner when he was young and a fitness trainer as well.  General Soleimani had a total of four children, two sons, and two daughters. He had a  calm presence and would seldom raise his voice. He is popular among the public for his charisma". In addition to that, the public even compared Soleimani's personality with the fictional characters Karla, Keyser Soze, and the Scarlet Pimpernel. Even though he was an IRGC commander, he generally did not appear in his official military clothing, even on the battlefield. In January 2015, Hadi Al-Ameri, head of the Badr Organization, Iraq said: "If Qasem Soleimani was not present in Iraq, Haider al-Abadi would not be able to form his cabinet within Iraq".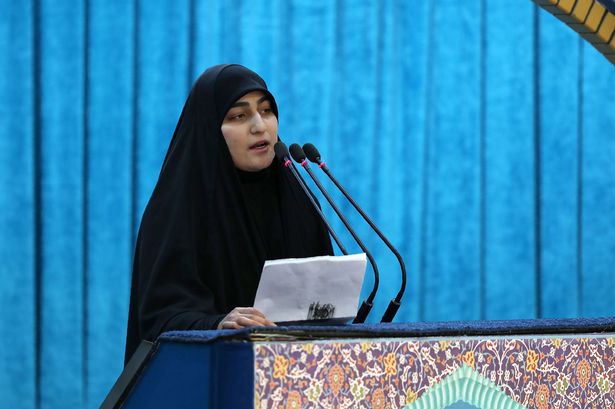 Caption: Qasem Soleimani's daughter says "'dark day is ahead for the US'"
Source: Mirror
Qasem Soleimani: Net worth and social media
Qasem Soleimani was the major general of Qasem. His career as a military officer brought him a handsome amount of money. His net worth is around $10 million. He is not available on social media platforms like Instagram and Twitter. However, a hashtag #soleimani is on trending since his death.
Qasem Soleimani: Death
The powerful military general, Soleimani died on 3 January 2020. He died from the missiles shot from American drones. The drone targeted Soleimani's convoy near Baghdad International Airport. The general had just left his plane, which arrived in Iraq from Lebanon or Syria when he was shot. Drone identified Soleimani using a ring he wore on his finger but DNA confirmation still pending. The drone killed him with other four members of the Popular Mobilization Forces, including 'Abu Mahdi al Muhandis'.  Abu Mahdi al Muhandis is the Iraqi-Iranian military commander who headed the PMF. The admirers of Soleimani praised his death as the death of a martyr by the speaker of the Iranian parliament 'Ali Larijani' and 'Mohsen Rezaei', a former commander of the IRGC.
On 4 January 2020, thousands of mourners attended general Soleimani's funeral procession held in Baghdad. The public was all over the streets waving Iraqi and militia flags and chanting 'death to America, death to Israel'. The funeral procession started at the Al-Kadhimiya Mosque in Baghdad. Many political leaders and military force of Iraq along with Iraq's prime minister, Adil Abdul-Mahdi, and leaders of Iran-backed militias attended the funeral. The general's remains are taken to the holy Shia cities of Karbala and Najaf. In addition, the funeral procedure continued on 5 January 2020 aswell with tons of mourners crying and expressing their grief.
Also read Hillary Clinton , Heather Deforest Crosby, Emily Compagno , Susan Lucci