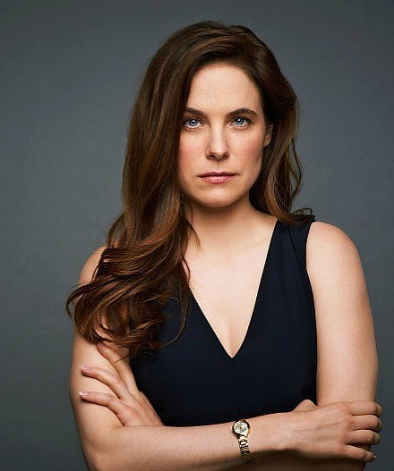 Caroline Dhavernas Career, Family, Body Measurement, Relationships
Caroline Dhavernas is one bold, talented and beautiful Canadian Actress. She is famous for her works in Bryan Fuller projects such as the series Wonderfalls and Hannibal. Caroline is fluent in both French and English language as she was from French-speaking province and was sent to English-speaking school at a very young age.
Caroline was born on May 15, 1978, in Montreal, Quebec. She is a daughter to Quebecois parents; Sebastien Dhavernas and Michele Deslauriers who were both actors. Notably, she took a step in the entertainment industry from the very young age.
Via Simon Normand Studio on Facebook/Instagram "THE OTHER WOMAN"https://t.co/UmfwVxX13o / https://t.co/LTYngcsHTa pic.twitter.com/asoOXm7YOO

— Caroline Dhavernas (@everythingcdhav) February 5, 2018
Caroline Dhavernas Career
At age of 8, Dhavernas started dubbing voices for television shows such as Babar. Her acting career started at age 12 in the film Comme un Voleur in the year 1990. Next, In 1999 Caroline trained for two months with Pointe-Claire Swim club due to which, she was able to portray the swimmer Marilyn Bell in the film: The Marilyn Bell Story, who was the first to cross the 32-mile lake Ontario in 1954.
She also got the lead role in the film Edge of Madness in 2002, and supporting roles in the films; Out Cold and Lost and Delirious both in 2001. Adding to this, Caroline acted as a gay teenager who killed her girlfriend in Law and Order.
Cheers to #CarolineDhavernas and the #MaryKillsPeople team on their 9 @TheCdnAcademy nominations! 🍾 pic.twitter.com/XZyS6dBCGF

— Lifetime (@lifetimetv) January 16, 2018
Dhavernas had her big success after her portrayal of  Jaye Tyler, the central character in the series Wonderfalls debuted in March 2004. She narrates the show as being "Touched by an Angel on acid". Fox canceled the show after four episodes were out and caused an online petition. For the French translation of Wonderfalls, Caroline did her own voice-overs.
Caroline appeared in Hollywoodland in 2006 and Breach in 2007 and also in Surviving My Mother where she took the lead role. She was into other projects like The Cry of the Owl and Father and Guns. Dhavernas reunited with Wonderfalls creators Bryan Fuller in Hannibal as the female lead, Dr Alana Bloom in 2013.
The stunning actress won two Gemeaux Awards, one for "Best Interpretation in a Youth Series" for Zap aired in 1993 and the other for "Best Supporting Role" in Tag aired in 2000.
Caroline Dhavernas Parents Siblings
Sebastien Dhavernas, her father was born in Montreal, Quebec on the 19th of January 1950. He is an actor and has done voice dubbing. He completed his classical studies in College Stanislas and went to McGill University where he did a year in Sociology and next went to attend the conservatoire d'art dramatique de Montreal. Her father played a role as the president of the Canadian Artists and Producers Professional Relation Tribunal (CAPPRT) in Quebec.
Michele Deslauriers, her mother was born on January 17, 1946, Quebec, Canada. She is also an actress and provides the voice announcing stops for the Montreal metro. When there is a service interruption or any other emergencies, a special announcement is done by Michele.

Caption: Caroline Dhavernas Parents
Source: www.heightline.com
Gabrielle Dhavernas is a younger sister of Caroline. She is also an actress and specializes in voice dubbing as well. Also, they both have a pretty similar voice and her sister Gabrielle can actually dub the voice of Caroline.
Her parents provide a background for their daughter's careers in acting and voice dubbing. They are still together and happy as a couple.
Caroline Dhavernas Relationship, Lesbian? 
There isn't any information regarding her love life but Caroline was once making out with another female actress (Katharine Isabelle) which left us with the question, is she lesbian?
Hollywoodpq.com reported on July 14, 2016, that Dhavernas was in a relationship with 34 years old television, film and theater actor and a Quebec dubber,' Maxime Le Flaguais'. She hid her relationship and no one would assure the information until on October 22, 2016, when Caroline shared news of herself and Maxime- her boyfriend attending Montreal Canadian game at the Ball center together. Let's rephrase the previous question now, is she bisexual?
They were last seen together on November 15, 2016, according to whosdatedwho.com she is now single, it is assumed that they are in a secret relationship but not married yet.
Caroline Dhavernas Body Measurement and Net Worth
Dhavernas has a beautiful body with measurement of 34-24-35 with a weight of 132lbs and height of 5 feet 4 inches. Her shoe size is 7 according to the US measurement.
Caroline Dhavernas on bold lips and ever bolder characters: https://t.co/6vmCrP3dQx pic.twitter.com/EXEpUVE0Wx

— The Kit (@TheKit) December 12, 2017
Caroline's net worth is estimated to be $500,000.