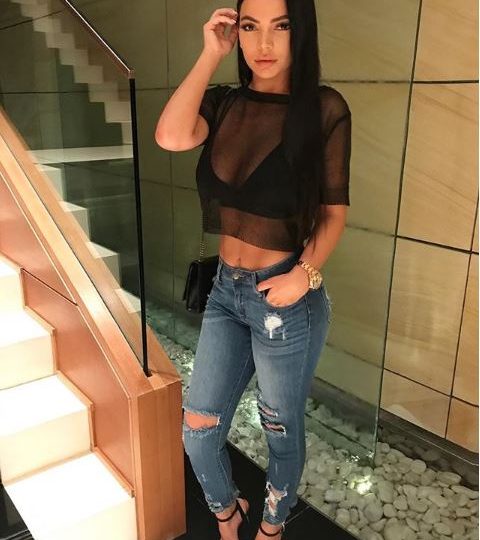 Jessica Parido Net Worth, Personal Life, Career, Boyfriend, Biography
Jessica Parido is one of the biggest personalities in American Television. This star is famous for her extraordinary story of survival. She was able to escape death and has u-turned her life. Today, Jessica is at the height of her career and is a star on the Bravo TV series "Shahs of Sunset".
Growing up, Jessica was diagnosed with Leukemia but she was a lady with a strong will and a determination to never give up. She was, however, able to fully recover. Let us now get to know more about Jessica Parido.
Jessica Parido: Early Life and Education
Jessica Ann Parido was born on the 12th of December in 1988. The Californian comes from a wealthy family but a lot about her family and her early days remains a mystery. Nevertheless, Parido is an American with a mixed ethnicity and an Iranian-American ancestry. She also has a young sister, Kristina; Jessica often acknowledges the presence of her sister in her life and even says that she owes her life to her sister.
Growing up, Parido had a huge love for painting, modeling and always fancied artsy work. She had a love in this field and people were able to notice her passionate engagement in school performances. For her education, Jessica went to the Los Angeles City College Theatre Academy. Later after suffering from Leukemia, her interests in the field of medicine and nursing began to grow.
Jessica Parido: Career
Jessica began her career working as a registered nurse in Beverly Hills. Despite joining as a nurse, she was able to follow her lifelong passion after being cast for the reality show, 'Shahs of Sunset'. In the show, Parido was a dynamic, vibrant woman who was full of love and energy for all. During her time at the reality show, she was in a relationship with Karlen Chris. However, things did not work out for the couple due to irreconcilable differences.
Parido is also a proud owner of her own clothing line and also has a retail shop named GLAM ENVY LLC. Parido is also extremely fashionable and people are sure to visit her shop whenever they can.
Jessica Parido: Personal Life
Jessica is also famous for her relationship with the reality tv star Mike Shouhed. The two got engaged and later got married in 2015. It was an amazing ceremony at the Millennium Biltmore Hotel, LA. They even booked their honeymoon in Mykonos, Ibiza, and Paris.
However, things did not last for them and they were beginning to have problems in just over 6 months. Parido accused Mike of infidelity and even found evidence on his phone. Jessica was finding messages on his phone from other women and then she filed for divorce. The process was finalized in 2017 and the two have gone their separate ways ever since.
Next Jessica began dating Karlen Chris Shubaralyan. Shubaralyan was charged with violent conduct on his ex-wife and he got a 25-year sentence in prison. Currently, Jessica is single and is avoiding media and keeping them away from her affairs.
Jessica Parido: Net Worth and Social Media
Throughout the years, Jessica has been a brave lady who is full of fun aura and charm. She has been in the industry for many years now and is one of the most renowned faces. Jessica already was born to a family of millionaires and is now still making a great fortune from her career in TV. Parido even owns her own clothing store for women and earns a good deal from that too. As of 2018, she has a net worth of just over $2.5 million. She also earns $500,000 annually and is the owner of some of the most amazing cars like Mercedes and BMW.
Parido is also active on social media platforms and has an amazing fanbase. She has just over 410k followers on Instagram where she goes by the handle, Jessica. She uses the platform to interact with her fans, promote her clothing line and even endorse brands.