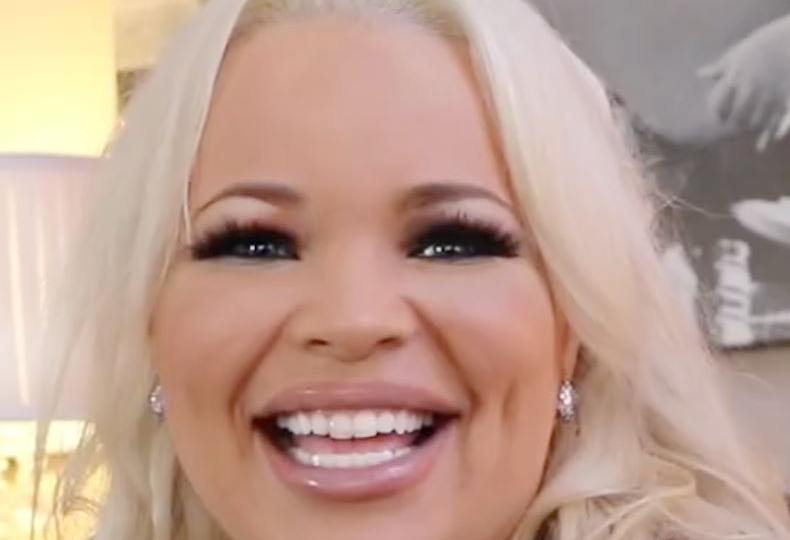 Trisha Paytas net worth, boyfriend, personal life, career and biography
Trisha Paytas is an American actress, television, and media personality, recording artist, Youtuber and an entrepreneur as well. She is most recognized for her Youtube channel and also for her constant television appearances as Celebrity Big Brother UK, Who Wants to Be a Superhero? and similar.
Paytas' channel on Youtube is a lifestyle and a fashion channel where she provides invaluable tips related to fashion, DIY and so on. Many people also know her as a girlfriend of the Youtuber, Viner, and writer Jason Nash. They have been in a relationship since 2018. Let's get to know more about Paytas in detail.
Trisha Paytas: Early life, education, and career
Trisha Paytas was born on May 8, 1988, Riverside, California, U.S. which makes her nationality an American. She was born to her parents Frank and Lenna Paytas and actually has a Hungarian descent. Paytas enrolled in a Catholic online school while attending high school in Illinois itself. As her parents divorced while she was only three she had to go back and forth to California and Illinois.
After high school, she went to Los Angeles to pursue her dreams of becoming an actress. During the course of time, she began doing modeling and worked as a stripper and an escort to support herself financially. Paytas started to make her television appearances while trying to make a record as the world's fastest-talker record on Guinness World Records Unleashed but could not succeed. Later she was set to make an appearance in The Greg Behrendt Show but was canceled before its release.
But it was with her Youtube channel, Paytas started to make a difference. On January 3, 2007, Paytas started her Youtube career with her channel "blndsundoll4mj". She first made the video for Quentin Tarantino however later she started uploading other kinds of videos. Her channel is dedicated to giving fashion, beauty and relationship advice.
In the year 2013, Trisha started appearing in TV shows while on the other hand, creating music videos on her channel. After that she released a series of other EPs.
Trisha Paytas: Boyfriend and personal life
Trisha Paytas' personal life is equally interesting. Paytas has always openly talked about her issues on her channel and on TV as well. Talking about the personal life of the internet personality, in the start of 2018, she was in rumors to be dating writer and Youtuber Jason Nash.
The rumors were later confirmed when she began appearing on his social media posts as well as videos. Trisha has collaborated with Jason on his channel and appeared in several of his vlogs. Jason, who is also a divorcee and a father of two of his kids was criticized for thee relationship with Paytas as a way to gain more followers online. However, the couple have mocked the theories and continued being a couple.
Trisha Paytas: Net worth
Trisha Paytas with her Youtube career, TV career and success has come far from where she actually started. She currently has around 4m subscribers on her channel and altogether 1B total views on the channel. With that rank on Youtube, she has a net worth estimation of $4 million.
Paytas being an internet personality is also active on social media sites like Instagram, Twitter amd Facebook. On Instagram she has 1.9m followers.