Bohemian Rhapsody isn't Entirely Accurate. Pretty sure we're all familiar with the greatest rock band in the history 'Queen' and their legendary songs titled 'Bohemian Rhapsody' itself, 'We'll Rock You', 'Love of my Life', and more.
And I'm pretty certain that majority of the Queen's fans did go for the 2018 movie, right? However, here's why Bohemian Rhapsody isn't Entirely Accurate… Stay put and find out the missing pieces of puzzles as well.
Bohemian Rhapsody isn't Entirely Accurate
Here's why some of the facts from Bohemian Rhapsody aren't Accurate.

​Also, there might be a lot of stuff that you've missed in the big screen. Check it out and share it to your friends!
1. Freddie Mercury and Mary Austin
To start off, let us discuss Freddy Mercury and Mary Austin. Even before they met one another, Brian May dated Mary for quite a while before he let her go for the sake of Freddie who started showing interest in Mary. Quite a turn, eh!
However, in the motion picture, Freddie (Rami Malek) sees Mary (Lucy Boynton) first and they start dating in the blink of an eye. Remember the scene from the clothing store when they got inside the changing room? Yup, hate to say it, but it isn't entirely accurate.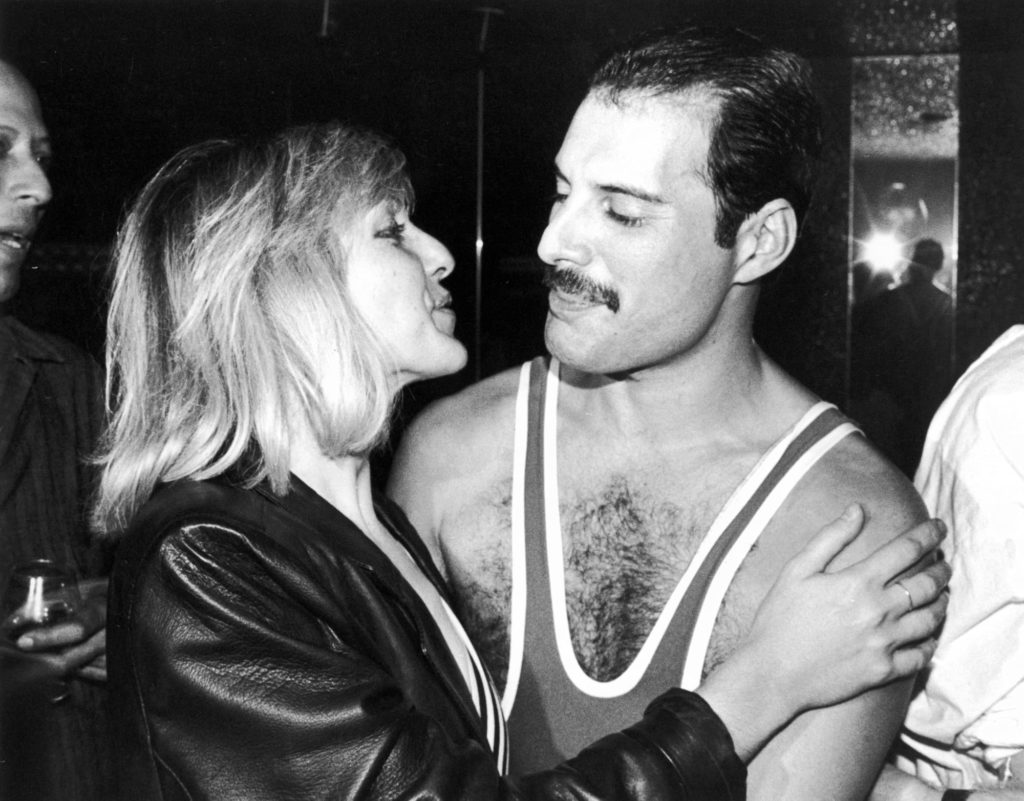 2. The Break-Up
In the film, we clearly saw that the band broke up for several years before reuniting for 'The Live Aid'. One hundred percent beyond any doubt that half the people weren't aware of this fact and were quite surprised.
That is because it didn't really happen in real life. The band never officially broke up but only took short breaks from touring. They still worked on the albums and spent quite a time together. Furthermore, not long before The Live Aid, queen along with Freddie completed a tour as well.
Tbh, they simply put some of the scenes in the movie for compelling drama so that the audience could shed tears inside the theatre. Way to go director dude, you nailed it!
3. Solo Albums
The movie suggests that Freddie got multiple deals for solo albums and that he left the band for one of his project deals. Also, it showed that he was the first one to release a solo album. However, it isn't actually factual.
As a matter of fact, Roger Taylor first released a solo album in 1981 (Fun in Space) and 1984 (Strange Frontier). But they didn't show the part of Roger Taylor (Ben Hardy) releasing his albums in the movie whatsoever.

Moreover, Brian May, portrayed by Gwilym Lee, also had a melodic supergroup called 'Star Fleet Project' which he released in 1983, 2 years prior to Freddie's solo hit in 1985. Also, it wasn't mentioned in the movie.
4. AIDS
In the film, Freddie decides to inform his band members about AIDS before the Live Aid. But in reality, he got diagnosed with the disease a year or 2 after the show. Despite the fact that he had medical issues, he was never certain about HIV Positive by any stretch of the imagination. So, the movie is far from the truth, tbh.
5. Ray Foster
As we see in the movie, Ray Foster (Mike Myers), who plays as EMI Record Executive, told the band that the song 'Bohemian Rhapsody' is overly long and people wouldn't listen to it on the radio. But the character is purely fictional.
In fact, Ray's character creation was a large blend of various record officials including Roy Featherstone who all felt 'Bohemian Rhapsody' wouldn't be a hit.

6. Paul Prenter and Freddie Mercury
As we see in the movie, (Paul Prenter) Allen Leech is presented as Freddie's personal manager and his sweetheart, and the one who tried to isolate and separate Mercury from his loved ones. Though the band member confirmed it was the truth, the movie portrayed his firing in a different way.
All things considered, the cause of their separation would be the huge party that trashed Mercury's house. However, he was pretty much as shady as he was shown in the widescreen, but just a couple of more subtleties were added to fit with the course of the movie.
So, by now, you guys must know that 'Bohemian Rhapsody isn't entirely accurate' and there were bits only added for entertainment purposes.