Amy Kei Okuda (Japanese Origin) is an American actress popular for playing 'Tinerballa' in a series called 'The Guild'. She was born on March 6th, 1989, in Torrance, California, United States of America.
Before she began showing interest in acting, Okuda was more of an athlete; she played basketball from when she was 5 till she turned 14. As a kid, she always thought she'd apply for scholarships through basketball.
Amy Okuda's Early Life
Okuda's Parents are Japanese but she was born in the US and holds a citizen of the United States of America. As a kid, she loved basketball, but because of an injury, the Japanese American actress had to take dance classes instead to stretch her body. It all happened when Okuda was in seventh grade, and as a result, she had to quit basketball from that point. That's what people believed at first.
After school, in 2011, she attended the University of Southern California, LA, and graduated with a degree in 'BA in Cinematic Arts and Television Production'. As a kid, Okuda was more of a tomboy and she once said she was overconfident and hyperactive.
Amy Okuda's Career
Before Amy Okuda started her career in the movie business, she appeared in several music videos and TV commercials. She did print ads for 'Verizon' and 'Apple' Laptops, did commercials for 'Suntory' (Japanese Soft-Drink Company) and Shoe Carnival. And last but not least, she even did voice-over work for 'AT&T'. That's how it all started!
In 2007, Okuda did a TV show named 'Californication' alongside David Duchovny. Also, that was the year she got a role in 'The Guild' as 'Tinkerballa'. In 2010, she appeared in a short movie called 'Spaceship Spitzer: Bots of Both Worlds'.
Likewise, Okuda did several other projects such as: 'Elf Sabers' in 2011, 'It Has Begun: Bananapocalypse' in 2012, 'Chastity Bites' in 2013, 'Operation Barn Owl' in 2014, 'The Wedding Ringer' in 2015, 'The Sibling Code' in 2016, and more.
Furthermore, she also appeared in many TV series like 'The Guild', 'Californication', 'B-Sides', 'Shake It Up', 'The Flog', 'Brooklyn Nine-Nine', 'Awkward', 'Bleach', Grey's Anatomy', 'How to Get Away with Murder', 'Scream Queens', 'The Good Place', 'So Close', etc.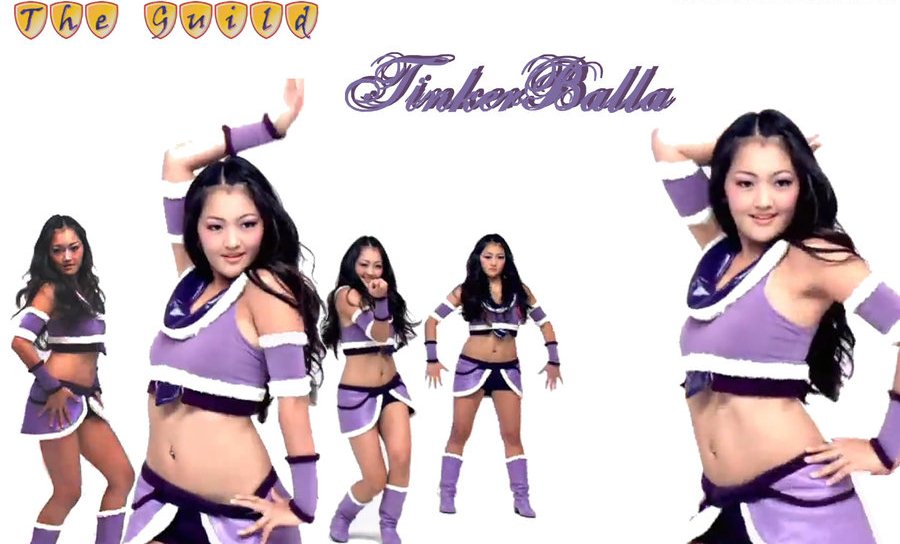 Amy Okuda's Net Worth
According to our research, Okuda's net worth is somewhere around $500,000 to $1 million. Since some of her movies and TV series made a huge amount of money, it's guaranteed that she got a lot from it. Though the 30-year-old actress didn't reveal such information on the internet, there's enough source to prove that she has earned a lot.
Also, Okuda bought a new house in 2019, and from the looks of it (especially the fireplace), it's a pretty expensive one. She posted a picture of it with her husband. She wrote "First family photo in the new house. Yes, we are a shoes off family." See it for yourself.
Amy Okuda's Personal Life
Since Amy Okuda shares everything on social media, we came across several of her pictures with a guy named 'Mitchell Hashimoto'. Based on our research, the pair got engaged on 23rd April 2017 and got hitched on November 3rd, 2018. People believe they dated for around 5 years before getting married.
Hashimoto is a founder of 'HashiCorp'. He is pretty popular on Twitter and is followed by 44.5k followers. When he was 25, 'Businessinsider' posted an article about how the coding genius made $500,000 a year when in college. They also wrote Hashimoto launched his first startup when he was a 12-year-old kid.
Also, there's a piece of further news about why she joined dance classes too. According to her mother, Okuda wanted to be a dancer at one point, and she asked her if she could become one. And since her parents were supportive of her, they did anything to make it work.
Moreover, when Ammy thought she wanted to be a professional basketball player during elementary school, her mother would research, watch videos, and read books so that she could help Okuda with it. So, her parents were really supportive and she didn't go through a rough childhood.