Brandon Stanton is a probably familiar name to you if you are aware of 'Humans of New York", which is a  photojournalistic page that is quite popular on social media sites like Facebook and Instagram. Brandon is the creator and owner of the page which created a social media movement.
Stanton is also the author of the book, Humans of New York book which helped him become one on the list of New York Time's "30 Under 30 People Changing The World". Over the course of time, Stanton has taken around hundreds of portraits of people living and working primarily in New York City. Also read about Murad Osmann.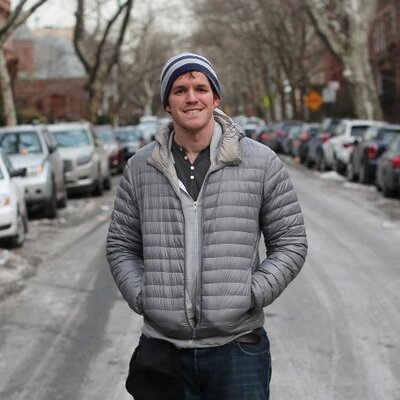 Brandon Stanton: Early life, education, and career
Brandon Stanton was born on March 1, 1984, in Marietta, Georgia which makes her nationality an American. Stanton went to The Walker School in 2002 after which he went to  University of Georgia and majored in history. In the year 2010, Stanton bought a camera while working as a bond trader in Chicago. He took some photos of downtown Chicago and as he lost his job he decided to pursue photography full time after which he moved to New York.
Brandon decided to photograph 10,000 New Yorkers while plotting their portraits on the map of the city. During that time, he survived on the paychecks from his friends and family to pay rent. He began posting those photos on Facebook on the page entitled, Humans of New York in the year 2010. Initially, he started out from a photo of a woman with an added quote from her. Then, he evolved the trend into photographs with full interviews of the locals in New York City.
He was successful in publishing a book later in the year 2013, with the same name,  Humans of New York and sold around 30,000 copies successfully. It also became the number one on New York Times Non-Fiction Best Sellers's list. Furthermore, Stanton was also named one of Time Magazine's "30 Under 30 People Changing The World."
Brandon Stanton: Girlfriend and personal life
While his work has touched the hearts of millions of people worldwide, there is relatively lesser information on Brandon's personal life as of now. Stanton has often mentioned his girlfriend on his interviews however never really revealed about her in any of them.
As he uses social media as his photojournalism page, there are not many personal posts from Stanton which makes it more difficult to exactly find out who this creative artist is dating after all. So we will have to wait until he decides to tell us one day.
Brandon Stanton: Net worth
Brandon has made a huge impact from his work. On Facebook, his page has over 18m likes meanwhile, on his Instagram he has 7.8m followers following the stories of HONY. Stanton has got several amazing opportunities after his success. He has been in the Whitehouse meeting former president and his family. Likewise, he has also traveled to the middle east to photograph people there as a part of a humanitarian project.
Caption: Brandon Stanton of "Humans of New York"
Source: Dhaka Tribune
Stanton's salary and income are not exactly pinned down but he has a net worth estimation of $9.5m that he has raised solely from his HONY series of projects. Similarly, there were some rumors that he is soon set to release a series documenting the entire stories of New York City.