Cameron Jerrell Newton, popular by the name, 'Cam Newton'  is an American football quarterback. He plays for the team 'Carolina Panthers' of the National Football League (NFL). Started playing college football at Florida and Auburn, Newton eventually made his career as a professional football player. Newton is very popular among the young generation through his contributions to making his team 'Carolina Panthers' win. Recently, Newton was a topic of interest for many when he had to go through a foot surgery. The surgery was on 12 December 2019. Under the circumstances, 'Carolina Panthers' had to play their 14th consecutive game without Newton to conclude their 2019 season.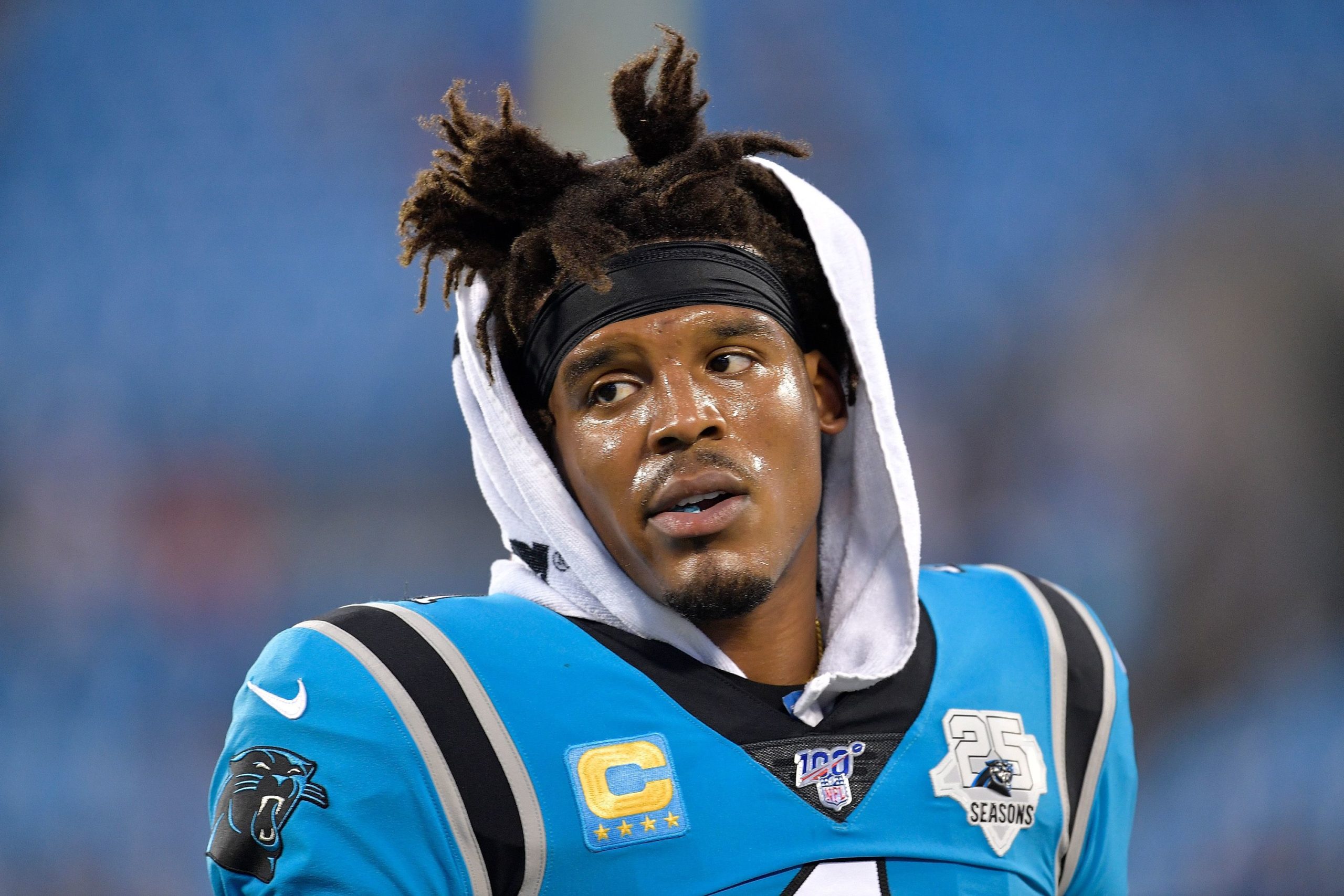 Caption: Cam Newton playing for Carolina Panthers
Source: Yahoo! sports
Cam Newton is on his final year of the contract with 'Carolina Panthers'. This fact raises questions about the future of the team and Newton himself to their fans. Therefore, the fan following of the athlete and his team is so huge that,  one of their fans named 'Jesse James Hardy III' initiated a 'GoFundMe' campaign. The campaign's motto was to raise money for billboards in support of keeping Newton with the team. Likewise, Newton has become the father of 'Cashmere Saint Newton' with his possible ex-girlfriend 'Kia Proctor', an American stripper. Proctor posted a picture of herself with the baby on 18 December 2019.
Cam Newton: Early life, Education, Family
The athlete was born on 11 May 1989 in Atlanta to 'Cecil Newton Senior' and 'Jackie Newton'. He graduated from the University of Auburn. Newton was always interested in football since he was a child. As a result, he started playing for his school's football team. He played for the Westlake Lions high school football team while he was studying there. Newton passed 2,500 yards and 23 touchdowns and ran for 638 yards and nine touchdowns, gaining the attention of major college programs when he was only 16. In 2007, he was one of the nation's top high school football recruits. In 2007, he was selected by 'Carolina Panthers' with the first pick in the 2011 NFL draft. By his 2015 MVP season, he led 'Carolina Panthers' to an appearance in Super Bowl 50.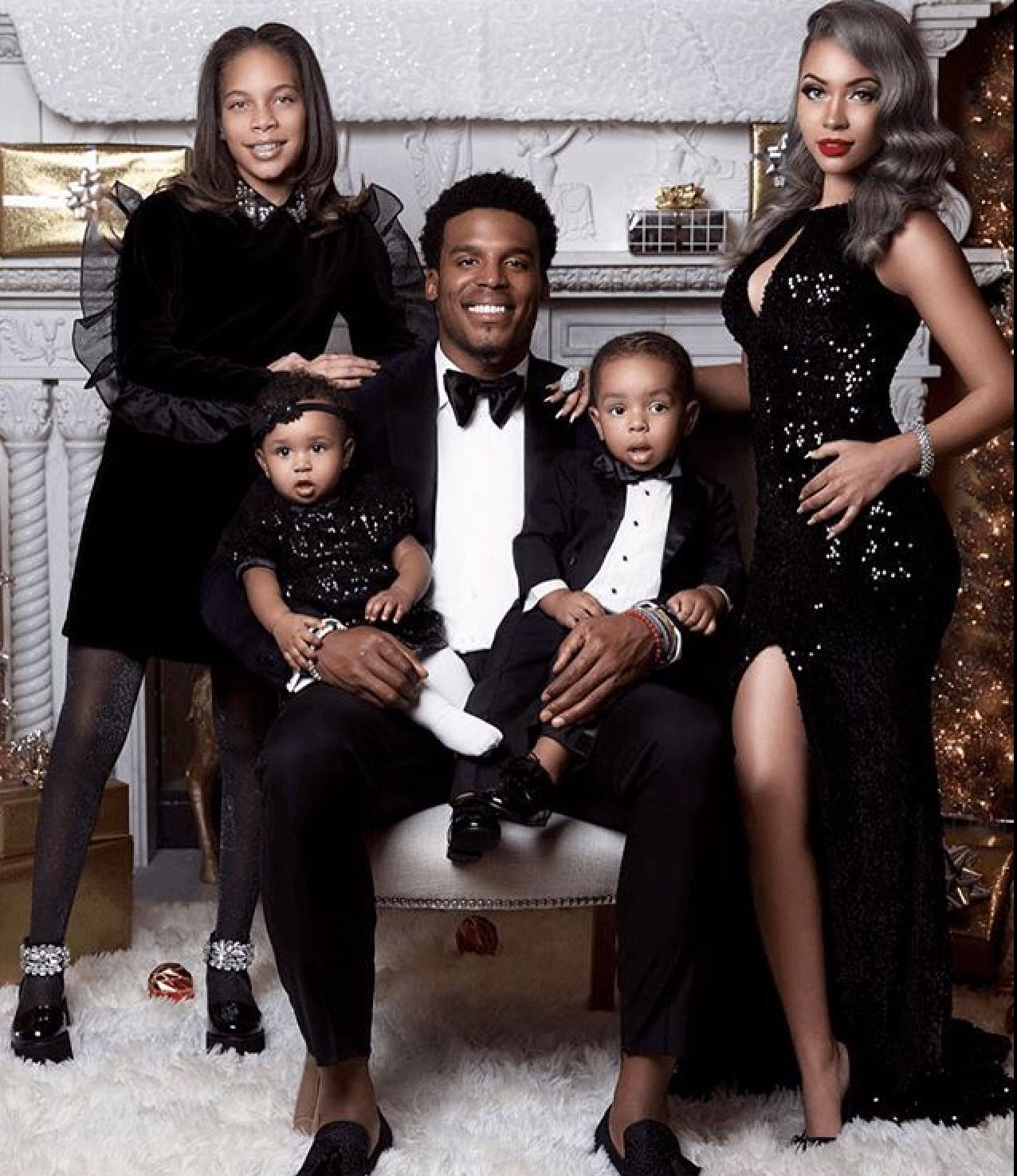 Caption: Carolina Panthers the Los Angeles Rams on 8 September 2019
Source: Pinterest
Cam Newton: Career and Achievements
Newton initiated his career in San Diego with George Whitfield Junior. Newton was selected with the first overall pick in the NFL Draft 2011 by the 'Carolina Panthers' on 28 April 2011. Similarly, He won the 'Heisman Trophy winner' in 2003 and after 'Tucker Frederickson', 'Bo Jackson, and 'Aundray Bruce', Newton was Auburn's fourth No. 1 selection. The athlete is the only footballer in the modern era who won with 'Heisman Trophy',  national championship winner, and the first overall pick in an NFL draft. Newton achieved this all within a one-year span. He was NFL Rookie of the Year in 2011. In addition, Newton broke all-time NFL rookie records for passing and rushing yards that year.  In 2015, he was NFL MVP. Furthermore, He became the first NFL quarterback to throw for 400 yards in his first game.
The player shattered Peyton Manning's first-game record by 120 yards. Newton also broke  61-year-old passing yard record of 'Otto Graham' by a quarterback in an NFL debut. Besides, Cam Newton, American football quarterback won the Heisman Trophy at Auburn University and became an NFL MVP with the Carolina Panthers. Moreover, Newton has rated a five-star prospect by 'Rivals' in his senior year. Thorough his sports career, he received scholarships from Florida, Georgia, Maryland, Ole Miss, Mississippi State, Oklahoma, and Virginia Tech. Newton chose the University of Florida at the beginning of his senior year, becoming part of the top-rated recruiting class in the country for 2007.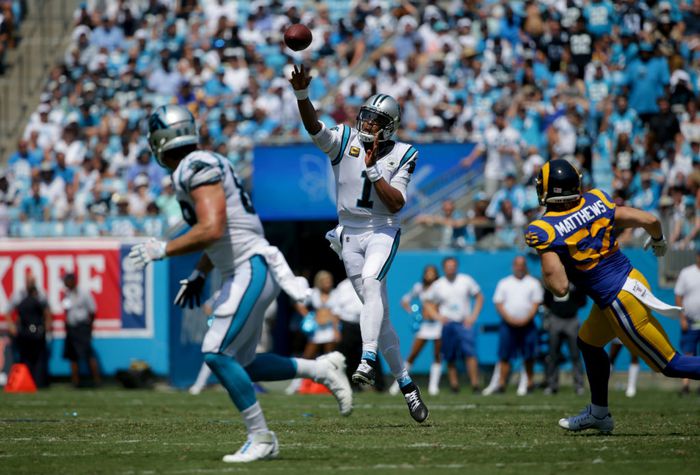 Caption: Carolina Panthers the Los Angeles Rams on 8 September 2019
Source: Al.com
Cam Newton: Personal life and Girlfriend
Though Cam newton is quite personal about his love life, everybody knows about his relationship with 'Kia proctor'. She is an American stripper and mother of four. Among those four, Newton is the biological father of three. Recently, he became the father of a young member in his family who is named 'Cashmere Saint Newton'. The couple is not married and is living their lives separately.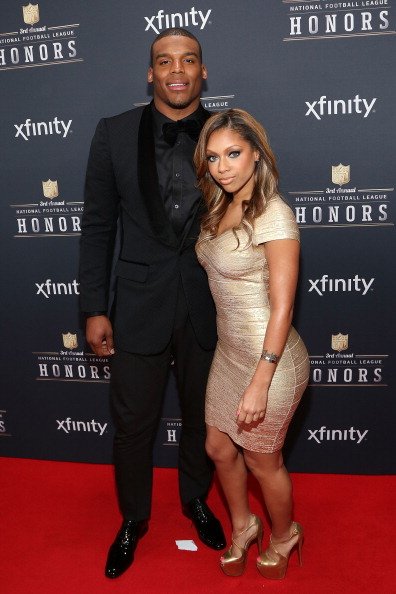 Caption: Cam and Kia
Source: Madamenoire
Cam Newton: Net worth and social media
Talking about Newton's net worth, it is 45 Million with his salary 20 million to date. The athlete's main source of income is his football career and modeling aswell.  Accordingly, he is available on social media platforms like Instagram and Twitter with 4.1 million and 1.11 million followers respectively.
Cam Newton: Body measurements
The athlete is 1.96 meters tall with body measurements of 50 Inches chest, 36 Inches waist, and 17 Inches biceps. Similarly, he weighs 111 kgs and has black eye color.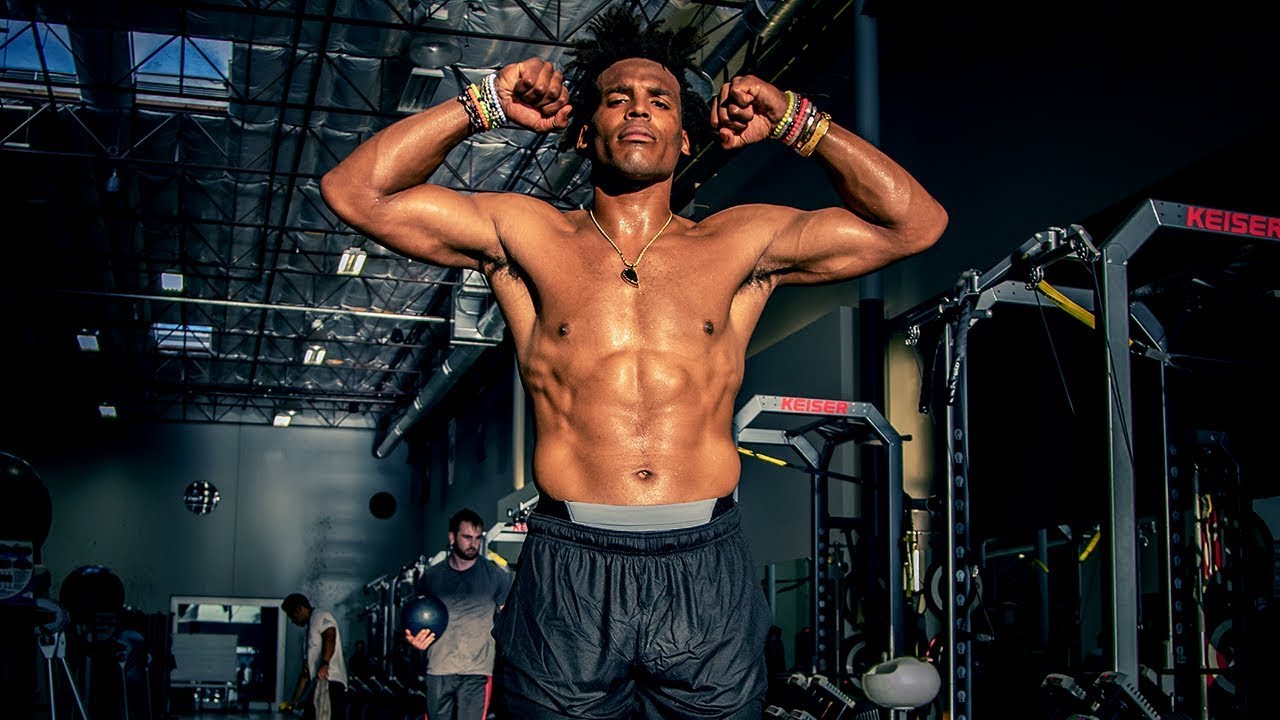 Caption: Cam newton
Source: Youtube
Also read Marie Margolius, Rosie Roff, Marie Margolius.