Gabriel Iglesias comically called as "Fluffy" is an American comedian, actor, writer and producer. He is mostly recognized for his works for his show, "I'm not fat, I'm Fluffy". Iglesias often makes jokes about his weight in his movies. Later Iglesias had to go through lifestyle changes after weighing 202 kilograms in "Fluffy the movie" where he weighed the heaviest. This caused declination in his health and he had to lose some weight.
Iglesias is currently 41 years old and lives in Whittier, California. He often does voice-overs for animated movies as well.
https://www.instagram.com/p/Bg9LTjpHIK2/?hl=en&taken-by=fluffyguy
Gabriel Iglesias: Early Life, Career, and Nationality
Gabriel Iglesias as Gabriel Jesus Iglesias on July 15, 1976, in San Diego, California. He grew up along with his five siblings all of whom were older than him. His mother, Esther P. Mendez raised all of the children as a single mother. His Father's name is Jesus Iglesias. His nationality is American but he belongs to Mexican heritage. To escape the hardships of his childhood, Iglesias developed a sense of humor. Destined to try his luck as a stand-up comedian, Gabriel performed stand up comedy wherever he found an audience. He performed at several local bars and joints.
His way of doing stand up comedy is through storytelling and parodies combining it with characters and sound effects bringing life into his experiences. He has an animated comedy style which is unique and popular among all the fans of all age groups.
He started his career working at a cell phone company in the beginning. Later he left the job to pursue comedy for a full time. During 2000, he was seen in "All That", which was a popular Nickelodeon series starring Amanda Bynes. After doing several voice-overs for the most popular shows on TV like Family Guy, Iglesias found his breakthrough after the "Fluffy" character came to life. In addition, a movie titled the same also starred him which released in 2014. He even appeared in Narcos as Fluffy Gangster.
Gabriel Iglesias: Personal Life, Girlfriend, and Children
Gabriel Iglesias's personal life is as interesting as his career. While many of his past relationships have not been into the limelight. He is currently dating his present girlfriend named Claudia Valdez. Claudia and Gabriel have been dating since 2008 and not separated ever since. However, the surprising fact here is they still have not got married.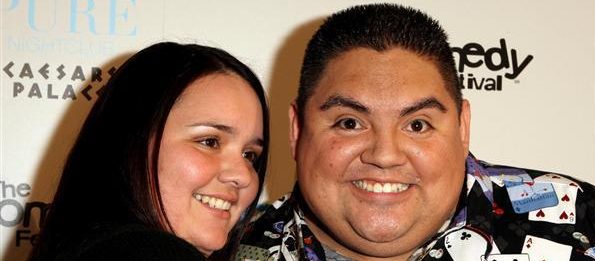 They live together along with their son Frankie. Frankie is not the biological son of Iglesias but that does not stop him from parenting. There is no clear information regarding the real father of Frankie, as per speculations he was born from the previous boyfriend of Claudia.
Gabriel does not have his own children but he sure does live a happy family life along with Claudia and Frankie.
Gabriel Iglesias: Total Net Worth
The comedian had a hard life in the past where he had to struggle a lot. Despite going through several hardships his hard work has made all of it worth it today. The comedian now has a net worth estimated at $30 million which is surely a lot.
It won't be wrong to say he is living the best life right now.