Sunjay Kapur is an entrepreneur and business executive from India. He is serving as the CEO of the Sixt India company belongs to The Sona Group. The company belongs to his father Dr. Surinder Kapur which established in 1987. Further, he also serves as the Chairman of the supervisory board of Sona BLW Precision Forging Limited.
However, he also took the spotlight for his married life with the Bollywood actress Karishma Kapoor. The couple was together for fourteen years and filed for divorce in 2014 through mutual understanding. However, their divorce finalized in 2016. Let us scroll over to know more information on his personal and professional life.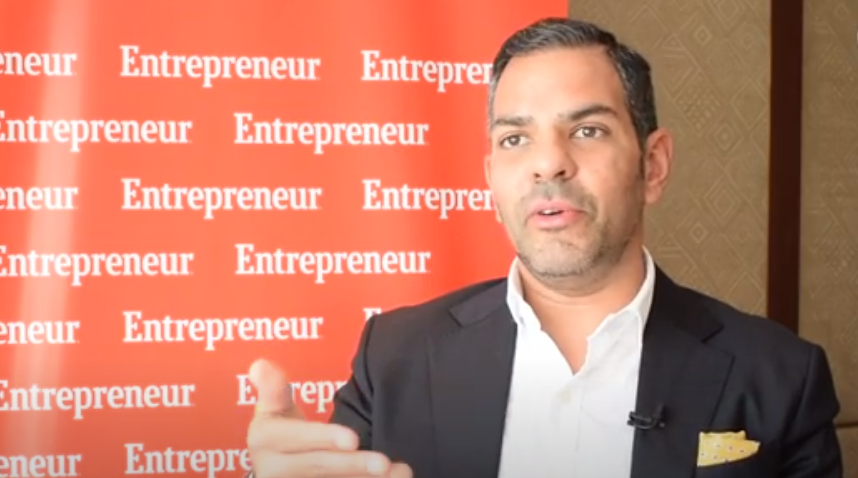 Caption: Sunjay Kapur, the Indian business executives.
Source: YouTube
Sunjay Kapur: Bio, Family, Education
The businessman was born in the year 1965 in Delhi, Indian to Punjabi parents. He is the son of Dr. Surinder Kapur and Rani Kapur. His father is a businessman and co-founder of the company 'Sona Group' while his mother acquires the business firm. He has two sisters Suparna and Mandira with whom he has a close relation.
Regarding his education, he completed high school in the prestigious Doon School. He then later graduated with his management degree from the Massachusetts Institute of Technology. In addition, he also obtained his BBA degree in HR & Corporate Strategy from the University of Buckingham. He attended a short course at the Indian School of Business – University of Pennsylvania (Wharton). In 2013, Sunjay received the 'Owner President Management' program at Harvard Business School.
Sunjay Kapur: Career & Life Achievements
In 1987, The Sona Group was formed by his father and planted 16 companies across the globe including India, Brazil, and the USA. Currently, he is working along with his father in the Sona Group and the CEO of the Sixt, India, or Sona Mobility Services Ltd. the wings under the Sona Group. Moreover, at the age of 14, he had interned at the famed Bavarian Motor Works (BMW) in Munich, Germany for a month. Then he took a summer job at TRW Koyo, Vonore, Tennessee (USA) at the age of 19.
At the age of 24, Kapur became the HR Manager at the Sona Koyo Steering Group. In 2009, he appointed as the Chairman of the supervisory board of Sona BLW Precision Forging Limited. Then he became a member of the executive committee of the Automotive Component Manufacturers Association (ACMA) in 2012.
Sunjay Kapur: Personal Life & Wife
Coming over to his personal life, he has married thrice and twice divorced. He was first married to Nandini Mahtani and later divorced after staying together for a couple of years. However, there is no much information on their married life or reasons for their separation. Then he came into the limelight for his second marriage to Bollywood actress Karishma Kapoor.
Further, Karishma comes from the prestigious Kapoor family who has ruled the Indian film industry for decades. The couple married on 29 September 2003 in a high-profile Sikh wedding ceremony at her ancestral home, Krishna Raj Bungalow, in Mumbai. They welcomed two children: a daughter Samaira (b. 2005) and a son Kiaan (b. 2010).
After being together for 14 years, they filed a divorce in 2014 through mutual consent. Their divorce applications had to withdraw in November 2015 their consent to it. However, their divorce was finalized in 2016. After that, he moved on and married again in 2017 to businesswoman Priya Sachdeva. Currently, the couple is enjoying their married life and blessed with a son Azarius Kapur. In addition, Priya has a daughter Safira Sachdev from her ex-husband Vikram Chatwal.
Caption: Sunjay Kapur with his wife Priya Sachdeva and son
Source: Instagram
Sunjay Kapur: Net Worth & Social Media Profiles
Kapur is an Indian successful businessman who is in the post of Chief Executive Officer to Sixt, India or Sona Mobility Services Ltd. and Vice Chairman of Sona Koyo Steering Systems Ltd. Therefore, from these posts, he surely is earning a hefty amount of fortune out of it. Therefore, he has a net worth estimated at around $50 million from his career.
It seems that he is fairly active over different social media platforms like Twitter and Facebook. On Twitter, he goes by the verified account @sunjaykapur with more than 4.9k followers.
Sunjay Kapur: Body Measurements
The businessman has a slim and average body-looking physique that stands to a height of 5 feet 9 inches. His body weighs 70 kg with unknown body measurements of chest, waist, or biceps. He possesses dark brown eye color as well as hair color.
Read about Philip Schneider, Laura Louie, Monyetta Shaw, Firas Zahabi.