Whilst most of us are trying to embrace a healthy lifestyle and a diet to lose weight, it is not always easy to find the right balance between healthy and tasty. Well, our team has come up with a list of 50 snacks that will not only be healthy for you but will also please your tastebuds and make the process of weight loss comparatively easier.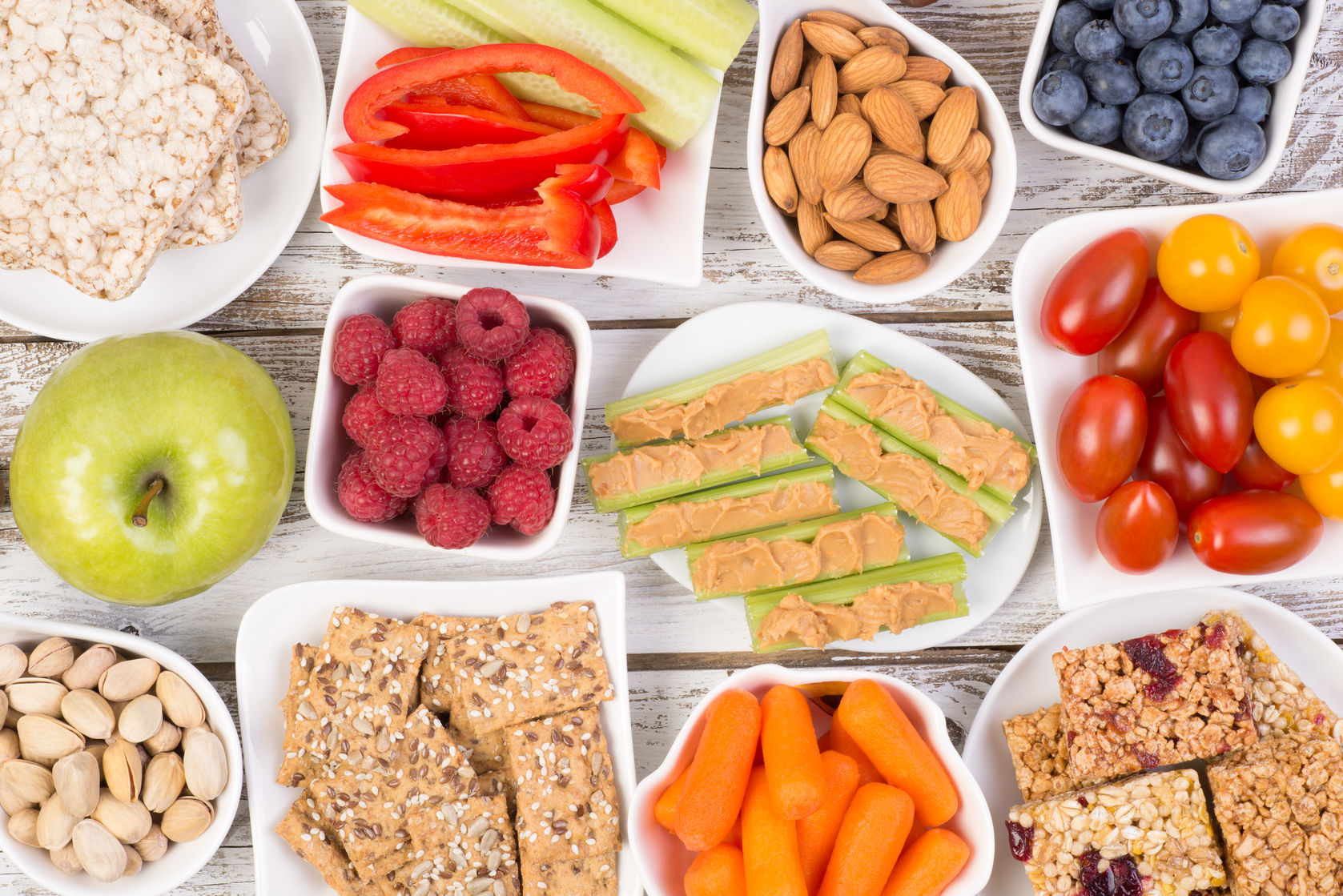 Source: nutritiouslife.com
1. OatMeal with Almond Butter
Source: doctoroz.com
Oatmeal for many years has been a staple for breakfast. Evidently, Oats are a good source of filling fiber and when combined with almond butter, your body gets the much-needed mono-and poly-unsaturated fats. With a sprinkle of cinnamon powder, this will be a meal you just cannot resist.
2. Mango with Chilli Powder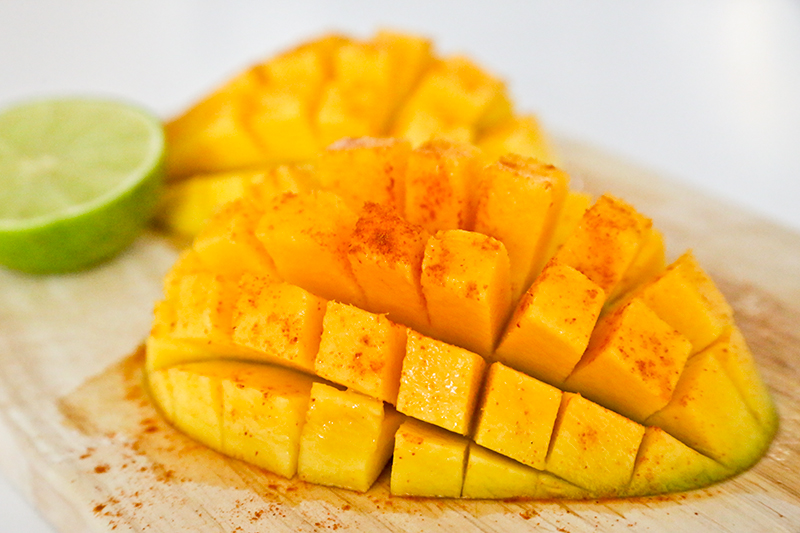 Source: partaste.com
Needless to say, Mango is one of the best fruits to have ever come on the face of the planet earth. If there is something that could make mangoes even better, it is chili powder. It just could not be any simpler- just slice a mango and dust these slices with chili powder. With a bit of kick in your tastebuds, these will also give your metabolism a slight boost.
3. Wild Blueberry Smoothie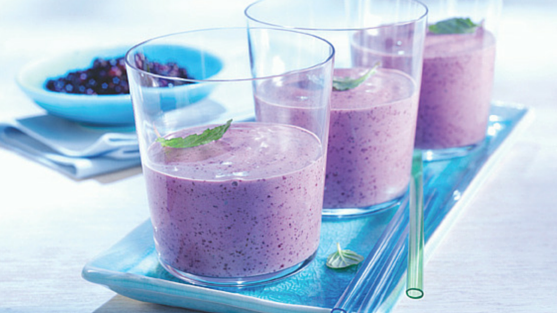 Source: wildblueberries.com
How can you say no to a refreshing smoothie? We have for you a perfect blend of healthy and tasty. Just mix wild blueberries, with bananas, low-fat milk, yogurt and voila, you will end up with the drink full of protein and fiber that tastes amazing.
4. Apple Nachos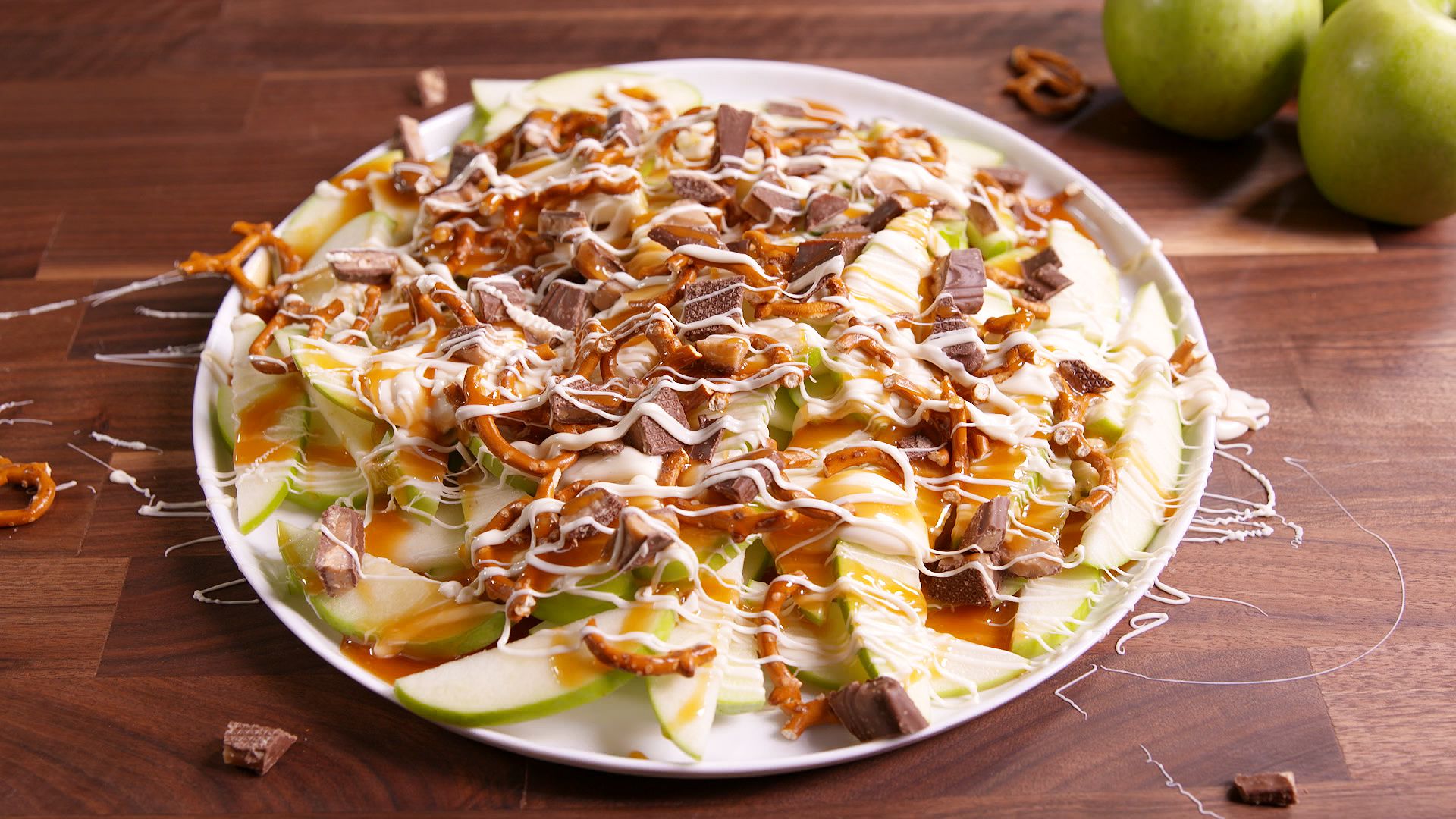 Source: delish.com
Next, we have Apple Nachos coated with peanut butter. Start by slicing the apples thin and covering them up with rich peanut butter. You can also sprinkle cinnamon to give a sweet and spicy flavor to the dish.
5. Tuna-Stuffed Avocado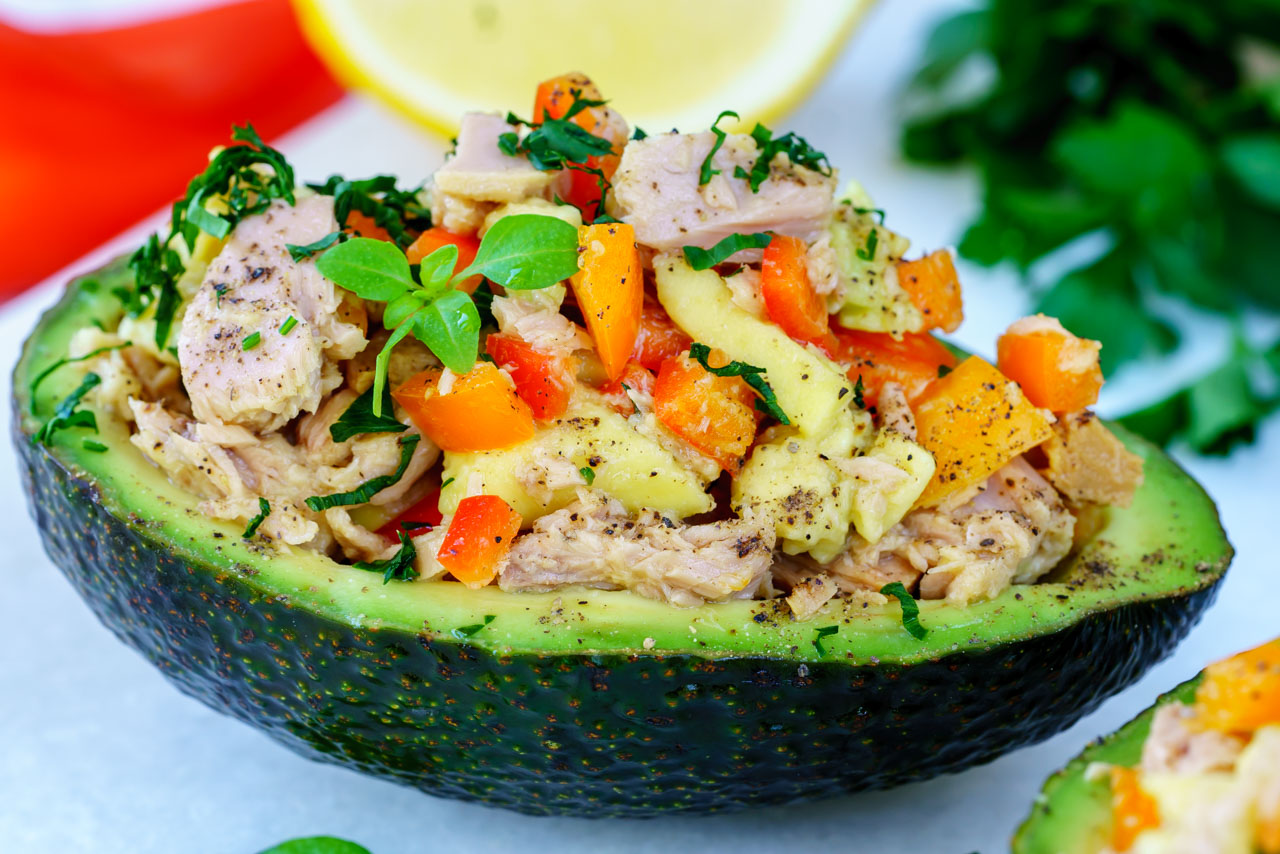 Source: cleanfoodcrush.com
Avocado in itself is one of the most wonderful fruits you can have. The rich creamy delight can be turned into so many different delicacies. One of them is definitely tuna-stuffed avocado. With high protein and omega-3 fatty acids, it will surely keep cholesterol in check. Moreover, with the minerals and vitamins that it contains, it will help you feel full for longer.
6. Melon with Hot Sauce
Source: redbookmag.com
You just won't be able to find a better combo of something so sweet and savory. With fresh melon containing high-water and fiber content, hot sauce will give you that kick. Evidently, it will help boost your metabolism.
7. Tomato and Cucumber Salad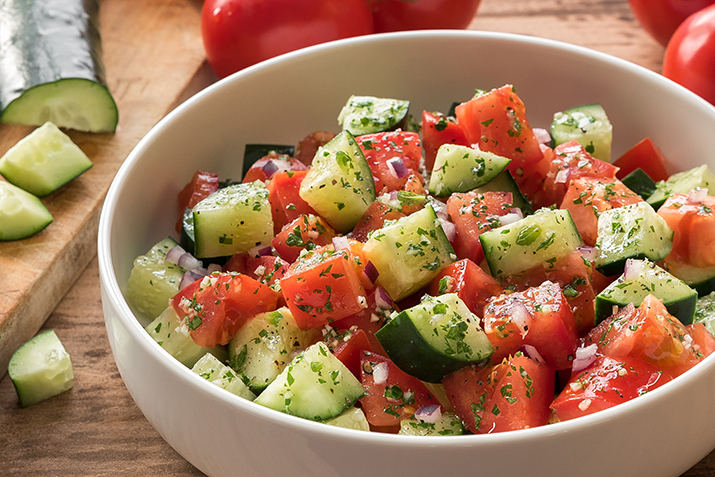 Source: strongertogether.coop
Imagine something tasting so good even when it sounds extremely unappetizing. Well, give it a go and combine chopped cucumbers with tomatoes. Additionally, you can even be generous with red wine vinegar. This is a low-calorie dish which will leave you with a full stomach. Moreover, with the touch of red wine vinegar, your blood sugar spikes will be in check.
8. Hard-Boiled Eggs with Sriracha Sauce
Source: eatingwell.com
Next, we have for you is a dish that can improve your thyroid functionality. You can make something as boring as a hard-boiled egg interesting with a drizzle of sriracha sauce. The spicy sauce will help you burn the fat that you are so willing to let go.
9. Popcorn
Source: realfood.tesco.com
Adding to the list of food that sounds boring, we have a low-calorie and a high-fiber delight in popcorn. These are a great source for vitamin B12 and like most food we have here, this helps boost your metabolism.
10. Peanut Butter on Toast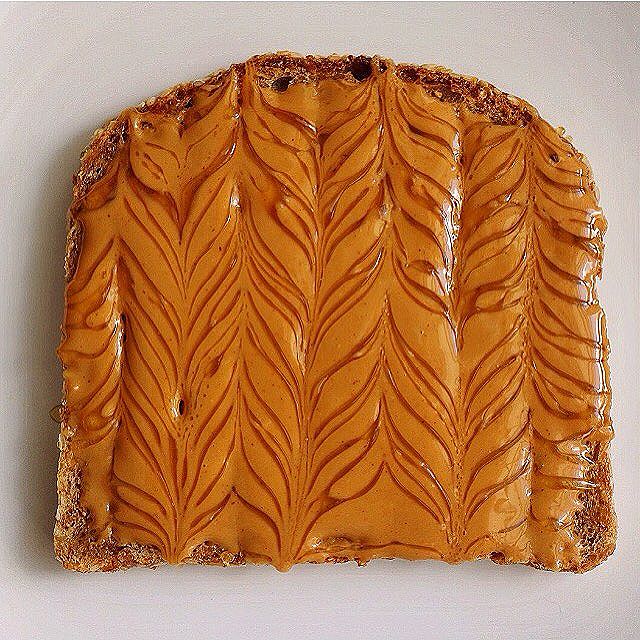 Source: thefeedfeed.com
With new research showing that fat is better than carbs, people have been trying to find more sources with different taste. Peanut butter ranks on top as it contains filling protein and healthy fat. Moreover, when you spread it on brown bread, it will give your body the much-needed fiber.
11. Melon Drizzled with Balsamic Vinegar
Source: oliv-tasting-room.myshopify.com
Whilst it may be one of the most watery fruits available in the markets, Melon with his watery content is sure to keep us full. When you give it a touch of balsamic vinegar, it can help activate pepsin, which is a digestive enzyme that breaks protein down into amino acids.
12. Chocolate Chips and Peanuts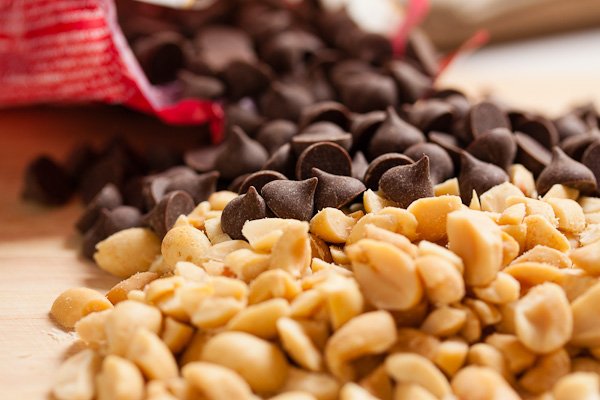 Source: wannacomewith.com
Not many could have predicted to see chocolate in this list but here we are. With a gentle touch of chocolate and a half ounce of peanut, you will be full and is certain to satisfy your sweet tooth. However, this is something you should only eat in moderate amount.
13. Baked Egg in an Avocado Cup
Source: slenderkitchen.com
We were sure to have more of Avacado dishes in our list. It is also extremely famous on YouTube with chefs from all over the world trying to master the art. The mixture of fiber from avocado and choline from the egg yolk can play a good role in weight loss and will surely surprise your taste buds.
14. Yogurt Dipped Berries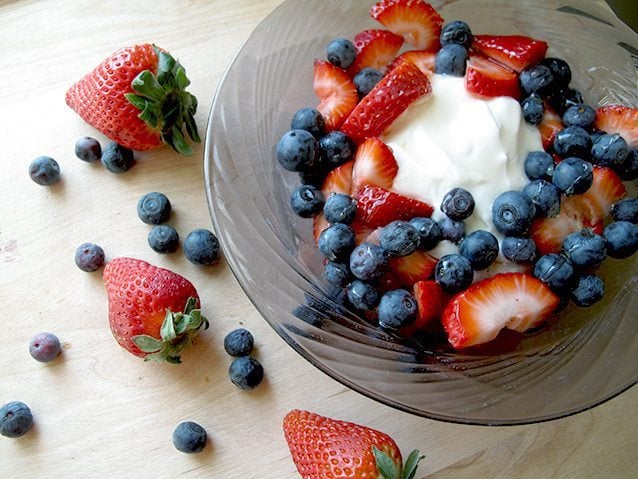 Source: thekitchenmagpie.com
We do recommend you to use Greek Yogurt which is an excellent source of protein and calcium. It is one of the simplest recipes we have for you today as you can just dip the berries into the plain yogurt. However, be sure to freeze berries 2/3 hours before eating.
15. Guacamole and Bean Tortilla Chips
Source: 123rf.com
There is no need for us to go on about the versatility of avocado. Turn it into gwak and eating chips could not be more delightful. It is packed with important protein and fiber which will keep you satisfied for hours.
16. Cereal and Milk
Source: enbflavor.com
It is something that we have almost every day and without considering the health benefits of it. While it is not one of the most delicious snacks, it is definitely good for your health. You also have the option to add berries to enhance the flavors.
17. Dark Chocolate
Source: eatthis.com
Any food in moderate amount is technically good for you and your body. It also applies to dark chocolate. As long as you are eating eat four ounces per day, dark chocolates can help you lose a few pounds in the long run. What it does is help you decrease your craving for calorie packed-junk foods which can ultimately help your body.
18. Coconut Chips
Source: wholelifestylenutrition.com
Chips are good to eat in all shapes and forms even if it may not be good for your body. Coconut chips, however, is an exception and with a no-sugar-added version, you will end up with a low dose of fat, protein, and fiber.
19. Fruit Bites with String Cheese
Source: co.pinterest.com
This one is a lazy day snack when you are just not filling up for creating meals. Fruit bites with no additional sugar paired with cheese strings can be a perfect snack for your body and for your taste buds.
20. Spiced Nuts
Source: cooking.nytimes.com
If you are a vegetarian, this is a must for you. You can include nuts such as almonds and walnuts. With a gentle sprinkle of lemon and spices, it can help you get the much-needed protein and fiber and aid in the digestive process.
21. Olives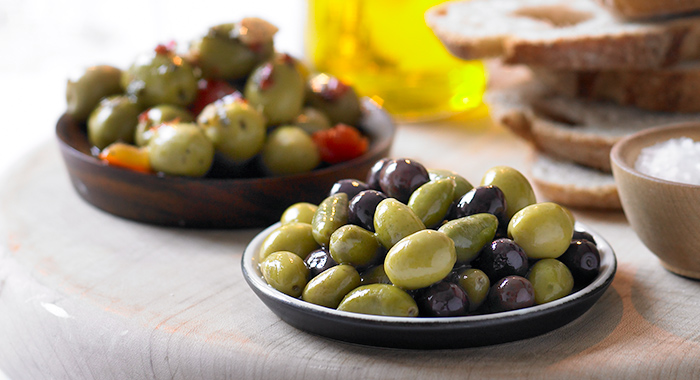 Source: bbcgoodfood.com
Throughout the years, Olives have been a massive source for protein in the Mediterranean diet. With monounsaturated fats and powerful antioxidants, Olives can be very good for your heart.
22. Ricotta Cheese with Cocoa Powder
Source: krithiskitchen.blogspot.com
Ricotta cheese is famous for its versatility and health benefits. It can be just as easy as adding a touch of cocoa powder on it and voila, you have a wonderfully easy, and a healthy dish.
23. Dried Fruits
Source: healthline.com
If you are a sweet-tooth, dried fruit is sure to satisfy your need for snacking while providing you filling fiber. Pair your dried fruits with a handful of dried nuts or seeds for a balanced, healthy and a sweet snack.
24. Low-Sodium Jerky
Source: greatbritishchefs.com
Jerky is undoubtedly one of the most portable of snacks. It is sure to give you major protein boost as long as you pick one not loaded with sodium. It just does not matter where you are, anywhere and anytime is fine for a jerky.
25. Canned Sardines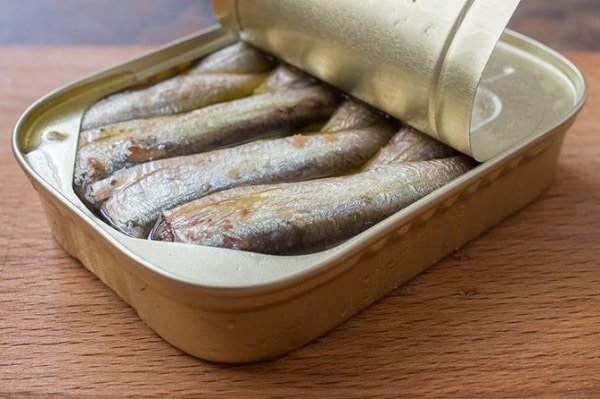 Source: 99mag.com
If you love fish or seafood, this is definitely the one for you. Canned Sardines are simply packed with protein and can be extremely good for your body. If you can throw them on the top of some salad, things will get to a whole new level.