Caroline Catz is a very talented English film, television, theatre, and radio actress. Besides being an actress, she is also a beautiful wife to Michael Higgs and a caring mother to her two children.
Like Emilia Clarke, she too has been one of the prominent names to come out of the whole English movie industry. Let us know more about the 47-year-old actress, who would do anything to keep her fans entertained.
@RosieSugden pic.twitter.com/dJ9sWN90fW

— CarolineCatzOfficial (@CatzCaroline) February 12, 2018
Caroline Catz: Bio
Caroline Catz was born as Caroline Caplan on October 19, 1970, in Machester, England to an English Parents. Later she changed her surname from Caplan to Catz. She had to change her name since there already was an actress with the same name. The story behind her new name Catz is quite interesting. It came after Caroline saw a doodle of a cat but ironically she is highly allergic to cats.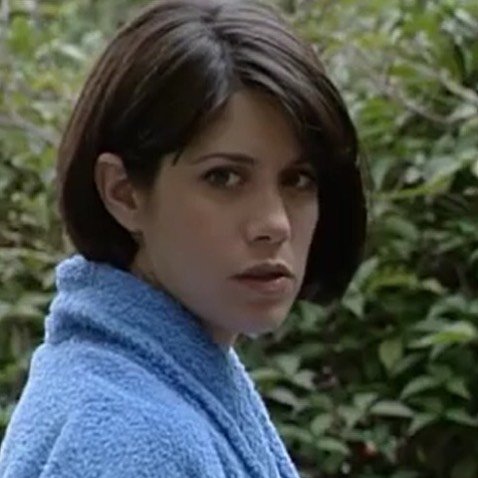 Caption: Caroline Catz back in her 90s
Source: picbon.com
There isn't any information about her school name or degree she's obtained. The actress has been active in acting since 1992. She hasn't unwrapped the information regarding her parents yet. Hopefully, she'll share it with us soon enough.
Caroline Catz: Career
Caroline Catz is especially known for her role as Louisa Glasson in a medical comedy-drama series 'Doc Martin'. The drama has been airing since 2004. The English film star has also starred as Detective Inspector Helen Morton in 'DCI Banks', and PC Cheryl Hutchins in 'The Vice'.
Caption: Caroline Catz in Doc Martin
Source: amazon.co.uk
In 2014, She directed a documentary titled 'A Message to the World… Whatever Happened to Jesse Hector?' and in the same year, she narrated BBC's television documentary Ebola- The Search of a Cure.
In 2016, Catz starred in BBC One sitcom series 'I Want My Wife Back', playing the role of Bex. Also, she co-starred in 'Deja Vu'- radio play broadcast by BBC Radio 4 in February 2009.
Caption: Caroline Catz and Ben Miller in I Want My Wife Back (2016)
Source: womanandhome.com
Caroline has also played a puppet maker in a stage production 'On Emotion'. Other Stage appearances include- Out of Joint/Royal Court Theatre production of Mark Ravenhill's 'Shopping and Fucking', Caryl Churchill's play 'Top Girls' directed by Max Staford-Clark in 2012.
Caroline Catz: Marriage, Family, Children
As mentioned before, Catz is a lovely wife to Michael Higgs, her longtime boyfriend. Caroline Catz and Michael Higgs, who is also an English actor met on the set of the TV program 'The Bill'. In 1997, they tied a knot in a lavish wedding ceremony, and luckily they have been together ever since.
Speaking about her marriage, in an interview, Caroline said: "Marriage to another actor means that there is no explanation needed for what you do. That's pretty refreshing,"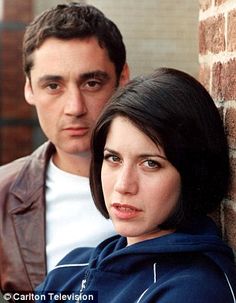 Caption: Picture of Caroline Catz and  Michael Higgs
Source: dailymail.co.uk
Catz and Michael Higgs together are parents to two children, a son born in 2001 named Sonny and a daughter born in 2006 named Honour.
In another interview, the mother talked about how she managed her acting profession along with her married life and family, she said: "Yes, juggling work and family life is difficult. But any parent – mother or father – has to consider their family, don't they?"
She also keeps mentioning, how being a mother has been changing her perceptions towards things. Catz said: "Becoming a mother is like walking through a portal. You see things in a completely different way and it changes you profoundly – something that no one explains to you beforehand. It also adds layers to you as an actor and you can relate to parts in ways you didn't before. I'd definitely say the roles became more interesting after I had my children."
Caroline Catz: Net Worth, Height, Weight
According to the reports, Catz's net worth is approximately $1.2 Million Dollars.
               Caption: The Skilful Actress Caroline Catz
Source: dailymail.co.uk
Caroline has good height oh 5 feet 7 inches, and has a well-maintained body with weight size of 54kg.