David Blaine has made his career as an American illusionist, endurance artist/performer, and writer as well. However, many of us have seen his scariest and extreme performance that has helped him to gain several world records. Also, he has initiated his ideas, magic, and tricks to became the television shows. In addition, He has also appeared in some talk shows including "The Tonight Show Starring Jimmy Fallon'.
Moreover, the famous illusionist/performer has also performed for US presidents including Bill Clinton, George W. Bush, and Barack Obama in the Oval Office. As well as. he has performed in front of international leaders like Stephen Hawking, Muhammad Ali, among others. Let us scroll over to know more information on his personal life and profession too.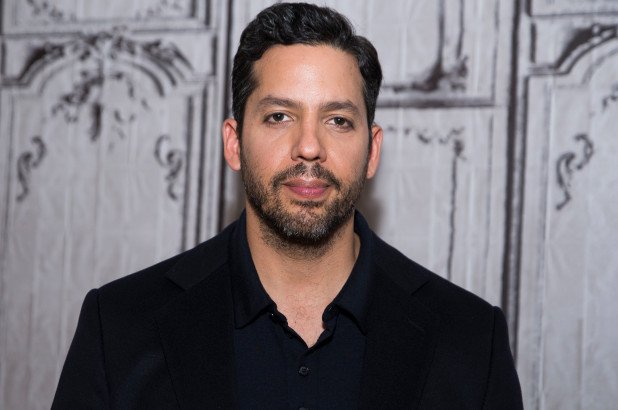 Caption: David Blaine, the popular illusionist, and extreme performer.
Source: NY Post
David Blaine: Bio, Family, Education
The popular magician was born as David Blaine White on 4 April 1973. He was born and raised in Brooklyn, New York to the parents Patrice Maureen White (1946–1995) and William Perez. His mother was a school teacher whereas his father, a veteran of the Vietnam War. He has a mixed ethnicity of Puerto Rican, Italian, and Russian Jewish ancestry.
Moreover, he was brought by his single married while attending many schools in Brooklyn. After years later, his mother re-married John Bukalo and moved to Little Falls in New Jersey. There he attended Passaic Valley Regional High School. He began to have an interest in magic from the age of four when he saw a magician performing magic in the subway which sparked a lifelong interest for him. At the age of seventeen, he moved to Manhattan, New York from where his career started.
David Blaine: Career & Life Achievements
He made his first television special 'David Blaine: Street Magic' on ABC at the age of twenty-four in May 1997. In Magic Man, he has traveled across the country showing and entertaining pedestrians recording by a small crew with handheld cameras. In April 1999, his first scariest stunt came where he was buried alive in a 3-ton tank filled with water for seven days. There he stayed without drinking nor eating and said to have beaten his hero Harry Houdini who couldn't live up to expectations.
Following the act, he performed another stunt called 'Frozen in Time'. This he attempted but failed to stand in a large block of ice for 72 hours located in Times Square, New York City. Instead, he attempted it for 63 hours, 42 minutes, and 15 seconds before removing from chain saws. After the ice entirely removed around his body, he was hurriedly taken to the hospital due to fears he might be going into shock.
As time passed by, his trick began to become scarier and performed several kinds of darndest magical stunts. It includes stunt like without harnessing the pillar, he was lifted by a crane onto a 100 feet high and 22 inches wide pillar in Bryant Park, NY City as well as 'Drowned Alive' stunt. In 2013, he starred in a 90-minute ABC television special 'David Blaine: Real or Magic' directed by Matthew Akers. Followed by his 2016 appearance on 42-minute ABC TV special.
David Blaine: Personal Life, Wife, & Dead
If you are wondering your favorite magician who fathered a daughter is married or not? Also, he has not seen constantly with one lady, so who may be the mother of his child? Well, the answer is that once he had a serious relationship with French model Alizee Guinochet with whom he engaged as well. But their relationship didn't last long and separated in 2014 without marrying.
Together, they had welcomed an adorable daughter Dessa on 27 January 2011. When Alizee went on to labor, there was a blizzard around their area, so, they had to transport in a snowplow to way to the hospital. He has also dated a few ladies including Manon Von Gerken (2002), Malory Synder (2004), Lonneke Engel (2006), and rumor relationship with Fiona Apple.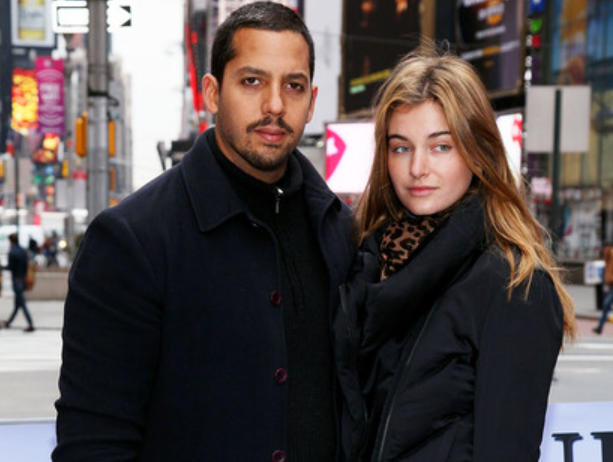 Caption: David Blaine with his ex-girlfriend and mother of his child, Alizee Guinochet.
Source: Zimbio
Further, the illusionist also involved in sexual assault cases. According to reliable sources, Blaine had raped former model Natasha Prince in her house in Chelsea in 2004. As a result, through his lawyer, he 'vehemently denies' the allegations confirming to co-operate fully during the legal procedures. Additionally, The Daily Beast has reported on 1 April 2019 that under investigation by law enforcement in New York over allegations he sexually assaulted at least two women.
Many people had speculated his death after he performed the stunt of bullet catch. Actually, the reason for speculation his death was because of his stunt involving his act of catching a bullet with a metal cup positioned in his mouth. Fortunately, the lid of the cup saved his life but left with a massive injury in his mouth. Today he is healthy and continuing his tricks to entertain the people.
David Blaine: Net Worth & Social Media Platforms
talking about his net worth, the American illusionist has made a good income from his career as a magician. He has also ventured in writing and published a magical book titled 'Mysterious Stranger'. Therefore, he has not revealed information on his annual salary but has a net worth estimated at around $12 million.
The star has also personal and verified accounts on different social media platforms. Furthermore, he loves to share his daily lifestyle on his social media platforms like Twitter and Facebook. On Instagram, he has an account @davidblaine with 701k followers. On Twitter, he goes by the handle @davidblaine with 780.9k followers. He has a Facebook account with more than 746k followers. Besides that, he has also a YouTube channel under the name @DavidBlaine with 472k subscribers and over 80 million views.
David Blaine: Body Measurements, Tattoos
The renowned magician has a slim and fit body type that weighs around 84 Kg. His perfect maintained body stands to a height of 5 feet 11 inches but not available his body measurements. He has light brown eyes color and black hair color with beard and mustache.
It seems that he is a lover of tattoos and has inked several designs on his body including a large crucifixion scene on his back. On his left arm consists of a design of a large marshmallow with a face along with a tiger. Similarly, on his right arm, there is a pair of eyes and eyebrows with some fake tribal designs. His other tattoos include a cherub angel on the left side of his chest, a male figure holding a walking stick while scratching his chin that is located on the right side of his abdomen. Also, the numbers 174517 on his forearm representing the numbers given to Primo Levi at the Auschwitz concentration camp in Poland.
Read about artists like David Paul Olsen, Jonathan Ke Quan, Colt Prattes.