Finn Carter, an American actress, You must have seen her in the movies. Well, she is not your average celebrity. However, she has known for her best work in the monster movie "Tremors". Carter has portrayed the role of the character 'Rhonda LeBeck'.
Besides, she is also known for working as the leading role in the movies like 'Sweet Justice (1992)' and 'Ghosts of Mississippi(1996)'. She has also played in the Television series and dramas. Carter has also shared a screen with the actors like 'Hayley McFarland', 'John Krasinski', and many more. Let us not waste any time and discuss further details on the topic like her career, personal life, and net worth.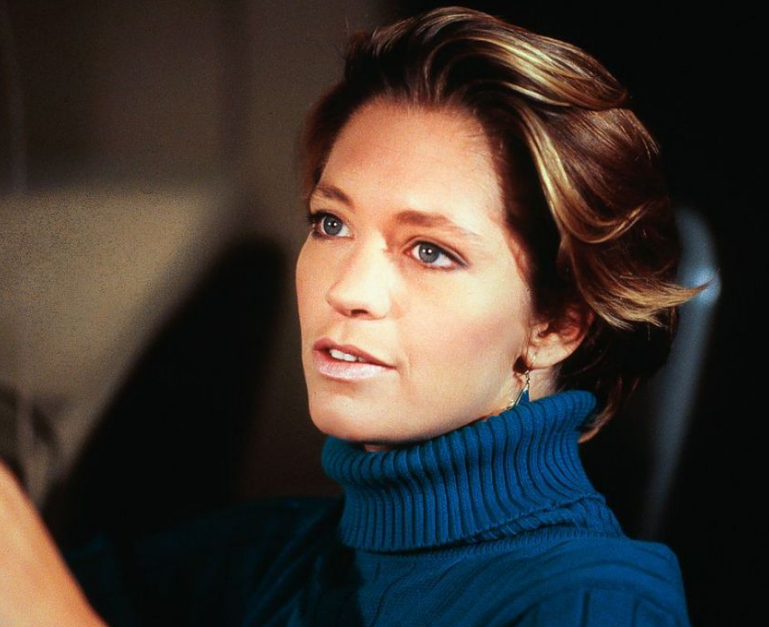 Finn Carter: Bio, Age, Family
The beautiful actress was born on 9 March 1960, in Greenville, Mississippi, the USA. Her real name is Elizabeth Fearn Carter and stage name is Fin Carter. She was born to a decent and educated family. Her father, Hodding Carter III who is a former United States State Department Assistant Secretary of State for Public Affairs. Her mother is Margaret Ainsworth Wolfe and their parents separated during her youth.
Carter has spent her most of the childhood days in Mississippi. Therefore, there is not more information in her early days. Also the details of her parent's separation.
Finn Carter: Education and Career
Coming to her education, she has completed her education from Walnut High School in Natick, Massachusetts. And also graduated in Performing Arts. Later, she went on to join Skidmore college in New York and then Tulane University in Louisiana.
Carter began her career through the theatre in New York. Including the role of 'Effie Herrington' in play "Up In Saratoga". She also debuted her television career by CBS daytime drama "As The World Turns" from 1985 to 1988. After that, she got her big breakthrough from the romantic comedy movie "How I Got Into College" in 1989.
Carter again shows her best working with the movie "Tremors" in 1990 opposite Kevin Bacon and Fred Ward. Therefore, she has received a nomination for Saturn Award for Best Supporting Actress for the film. Further, she has played the recurring and supporting roles in several drama and films. Some of the series includes "Law & Order", "ER", "CSI", "NYPD Blue", and many more.
Finn Carter: Personal life & Husband
Regarding her Personal life or love life, She has married twice. In result, both marriages were ended after some period. Her first marriage lasts for seven years and second for one decade. The reason for ending the marriage is not opened yet. However, she prefers to keep it to herself.
Carter's first husband was actor Steven Weber. He was the co-actor of the film "As the World Turns" and fell for in the set. After dating for a while the couple tied a knot at the end of 1985. However, their marriage only lasts up to 1994 and separated. Again, she was married for the second time to James Woodruff in 1997. Their marriage last for 10 years but their marriage saw two children. They are Carter Woodruff and Josephine Woodruff. After the separation from her second marriage, she has not been linked with anybody.
Finn Carter: Net Worth & Social Media Platforms
As now we know that the veteran actress has been in the industry for more than a decades. She has done all shorts of character whether in supporting or lead roles. Even she has appeared in many Television dramas and films. Therefore, she has garnered a quiet significant wealth from her career. Her net worth has an estimation of a million dollars.
Carter is a well-profiled character and amazing person. Whenever she gets leisure time from her work, she would like to spend a quality time with her family. However, when it comes to limelight, she wants some break from it. So regarding to this space, she is not active in social media platforms too.
Finn Carter: Body Measurements
The beautiful and gorgeous actress stands to a height of 1.73 meters. Further, there is not much information available about her body measurements. She has a beautiful and big eyes with grayish color and golden hair color.