Gerard Pique is a Spanish professional football player from Catalonia and is one of the best center backs in the game. Pique was a part of the team that won the 2010 FIFA World Cup in South Africa. He also ended up winning the 2012 UEFA Euros held at Ukraine and Poland.
At 31, Pique is playing at his peak for one of the biggest football clubs, 'Barcelona' and has announced his retirement from International Football (8/12/18). He is also known for getting married to the legendary pop star Shakira. Let us now get to know more about the famous footballer.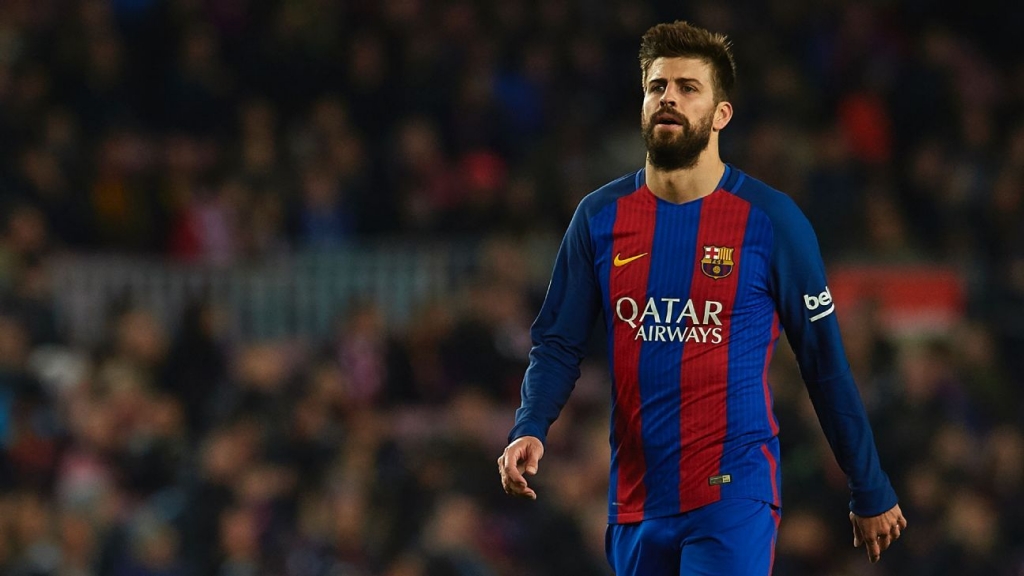 Caption: Gerard Pique in action for Barcelona.
Source: ESPN.in
Gerard Pique: Early Life, Education, and Career:
Gerard Pique Bernabeu was born on 2 February 1987, in Barcelona. His father Joan Pique is a businessman and mother Montserrat is the director of a prestigious spinal injuries hospital. Gerard grew up in a small family with just his parents and one sibling.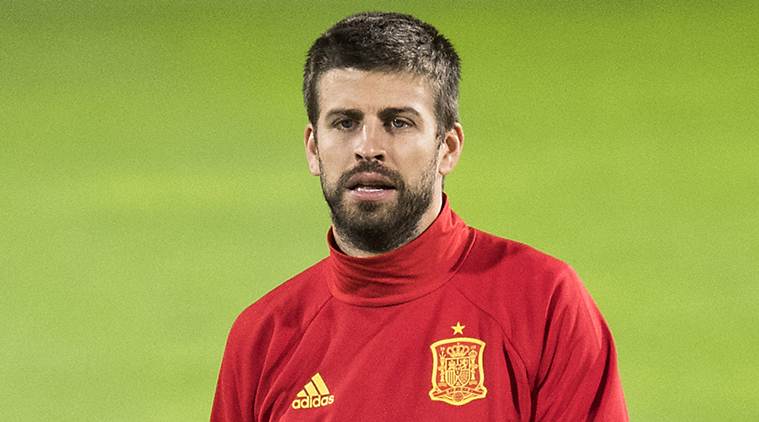 Caption: Pique training for the Spanish national side.
Source: indianexpress.com
Pique developed an interest in football from a very young age and began his youth career in 1997. He joined the Barcelona youth academy when he was just 10 years old. Gerard was one of the best defenders of that age group and practiced in the Barcelona academy for many years. During the years, Pique kept passing through various age group levels and categories (Alevín A, Infantil, and A, Cadete B and A and Juvenil B and A). He was a talented hardworking youngster during that period and this won him numerous titles along the way. During his time in the academy, Gerard blossomed into a fast and a strong player with an ability to adapt to different positions on a field. This defender was also known for his aerial abilities; allowing him to score countless goals.
Gerard Pique: Club Career
In 2004, Manchester United was keen to sign the seventeen-year-old talent and so they did. He made his official debut for United in October 2004 when he came as a substitute for John O'Shea in a league cup match. The young defender, so versatile as he was, often had to shift positions to midfield and his work ethic was hailed by Sir Alex Ferguson. Pique had some amazing games with the main and reserve team and this led to a contract extension to keep him in Manchester United till 2009.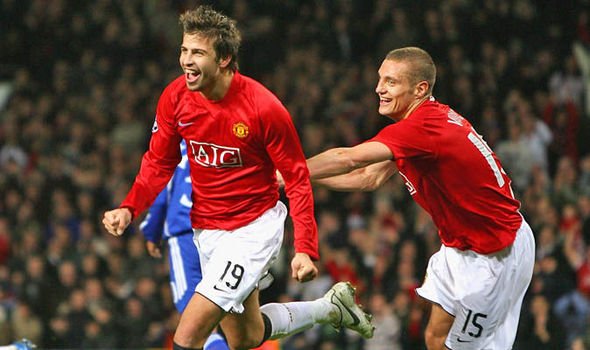 Caption: Gerard Pique with Manchester United.
Source: express.co.uk
But in 2006, Real Zaragoza secured Pique on a season-long loan from Manchester United. Gerrard wanted to stay at United but needed that experience of playing full-time professional football. Zaragoza benefited from the qualities of this extraordinary defender before having to let him go after the end of the season. Next season with United was a frustrating one for the Spanish defender as he could not establish himself. The United defensive pairing of Ferdinand and Vidic which was probably the best in the world also did not help Pique's cause. So, in 2008, Manchester United decided to sell Gerard to Barcelona for just 5 million pounds.
With Barcelona, Gerard managed to establish himself as a prominent player. His extreme defensive attributes helped him and Barcelona win countless titles including La Ligas and Champions Leagues. He also attracted eyes of Vincente del Bosque, the head coach of the national team and finally got his debut on the 11th of February 2009.
Footballers have a relatively short career but during that span of time, he has won countless titles with Manchester United, Barcelona and Spain. He won a league title and a champions league title with United. But it is with Barcelona that he managed to win it all. He for 5 times became the champion of Spain with Barcelona and won Champions league 3 times with the club. He has also won the world cup 3 times with Spain.
Gerard Pique: Personal Life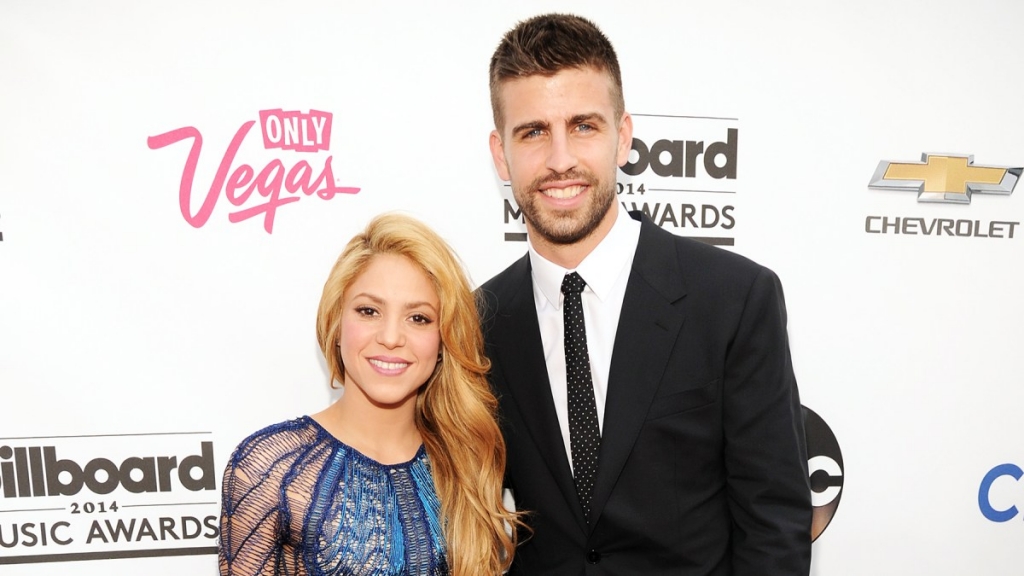 Caption: Shakira and Gerard at Billboard Music Awards 2014.
Source: usmagazine.com
Pique first met Shakira during the shooting of the music video 'Waka Waka'. This was the official song for the FIFA World Cup-2010. Shakira managed to attend all matches of Spain and there were suspicions about them being together. During that time, Shakira was dating Antonio de la Rua – the son of former president of Argentina. But after 11 years of being together, Shakira announced their separation through Twitter. In March of 2011, Shakira and Gerard started publicly dating. Currently, the couple has 2 sons, Sasha and Milan and are still living together. Pique in an interview also confirmed rumors about him proposing to Shakira and seems like they have already planned their wedding.
Gerard Pique: Net Worth
Being a professional football player for Barcelona has a lot of perks. But he is also an inverter who has shares in a company that produces meat. He has also invested in stocks of the manufacture of Kypers brand glasses. Pique also shares an interest in Computer Games and has founded the Kerad Games Company. He is also sponsored by Coca-Cola and Nike. Over the years, Gerard has amassed a net worth of $40 million and with the defender's career to extend to at least 35 he is sure to earn a lot more.
Gerard is also active on Instagram with over 16 million followers. He is also known to promote brands on Instagram besides uploading pictures of himself and his family.