Jessa Hinton is a famous California born model, known for her curvaceous and hot figure that has managed to grace her the covers of several well-known publications. This personality discovered her passion for modeling and show business at an early age and started preparing herself for a career in the world of glamour.
Hinton got her first modeling assignment at an early age of 16 and since then has gone on to appear for several movies and TV-shows before she even turned 18. Jessa also modeled for the Leg Avenue and even posed for covers of magazines like 'Super Street Bike'. Having joined the world of show business at an early age, Jessa became a television star in no time. Let us now get to know more about the former Playboy Playmate.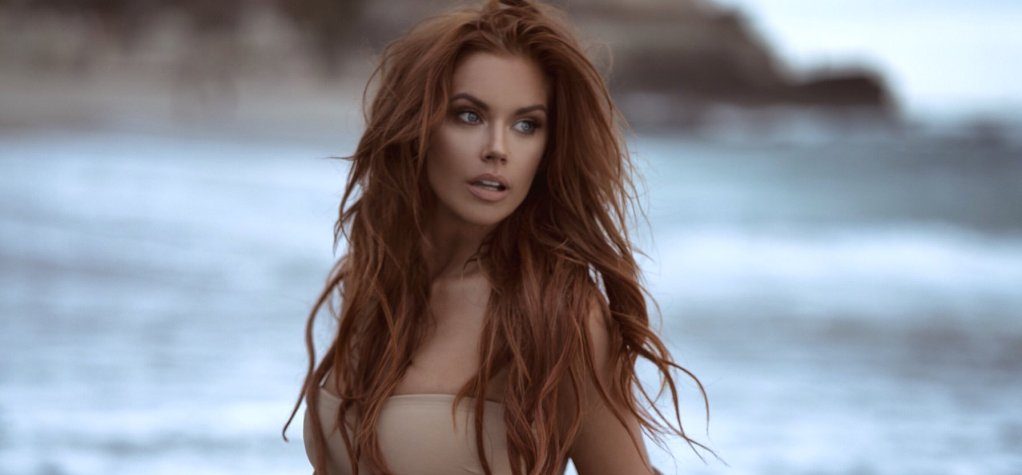 Caption: Jessa Hinton in a photoshoot.
Source: puzzups.com
Jessa Hinton: Early Life, Education, and Career:
Jessa 'Lynn' Hinton was born on April 10, 1984, in California, USA. She grew up in a large family where she was the eldest of five siblings. Growing up, Jessa was considered a tomboy; she participated in gymnastics, dancing, and cheerleading.
Jessa's interest in modeling began when she was still studying. After she had graduated from her high school, she started working on runway shows and print campaigns. These campaigns marked her stardom and soon gave her more opportunities in the modeling world. Later, Jessa became the face of the Palms Hotel and Casino's ad campaign and her pictures appeared on billboards all over Las Vegas.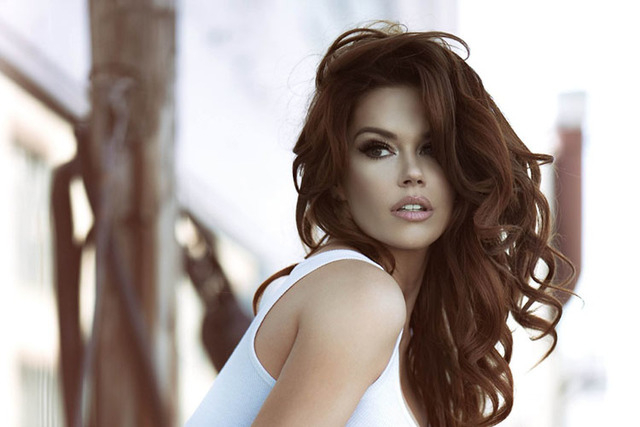 Caption: The 2011 'Playboy Playmate', Jessa.
Source: reviewjournal.com
Jessa is a woman with many tricks up her sleeves and she even calls herself 'Jack of all trades'. She also has been known to host shows and has even interviewed the famous boxer, 'Manny Pacquiao' for 'Top Rank Boxing'. Her modeling career, major TV projects, and advertisements have been able to help her achieve the heights she never thought were possible. Hinton appeared on shows ranging from 'Baywatch' to '7th Heaven' and is quite famous across the globe.
Jessa Hinton: Personal Life
Jessa besides modeling has shown her interest in fashion and has been designing bikinis since she was around 11. She also has a bikini line with the fashion brand, 'Affection'.
Hinton once dated a poker player, Dan Blizerian but their relationship did not last long. Jessa came across articles about the famous poker player, which allegedly included drugs and prostitutes. Currently, there is not much known about her love life and she seems to like it this way; and is focusing more on her career.
Caption: Hinton poses in a 'Superwoman' costume.
Source: zedge.com
Jessa Hinton, in one of her interviews, has revealed that she is bisexual and this sparked a fire in the world of fashion. This interview also saw her admit her love for women was more than her love for men.
Jessa Hinton: Net Worth
Jessa is currently 34-years-old and seems to be doing really well in her personal and professional life. She still looks as young as ever and keeps landing herself famous roles in TV.  Not a lot is known about Hinton's worth but she is still at the heights of the industry and continues to work for various fashion brands and even endorses them on social media.
https://www.instagram.com/p/BmWWibpHPYS/?taken-by=jessahinton
Hinton has over 9 million Instagram followers and has one of the more maintained feeds out there. She posts and stories mainly revolve around her work but she often manages to squeeze in her personal life and endorsements.