John Witherspoon who became popular as "John 'Pop' Williams" as the main cast of the WB television series 'The Wayans Bros' aired in 1995 to 1997. Alongside with his acting career, he was a pouplar comedian and did some occasional modeling gig too. Also, he appeared in number of music videos including Jay-Z's 2000 single 'I Just Wanna Love U' and LL Cool J's 'Ain't Nobody'.
Furthermore, he has released a hip-hop comedy album '63 Cent' in 2008. In addition, he had many friends in the entertainment industry including Jay Leno and Daid Letterman who is the god father of his two sons: John Davis (J.D) and Alexander Witherspoon.  Unfortunately, the veteran personality passed away at the age of 77 years at his home due to heart attacks on 29 October 2019.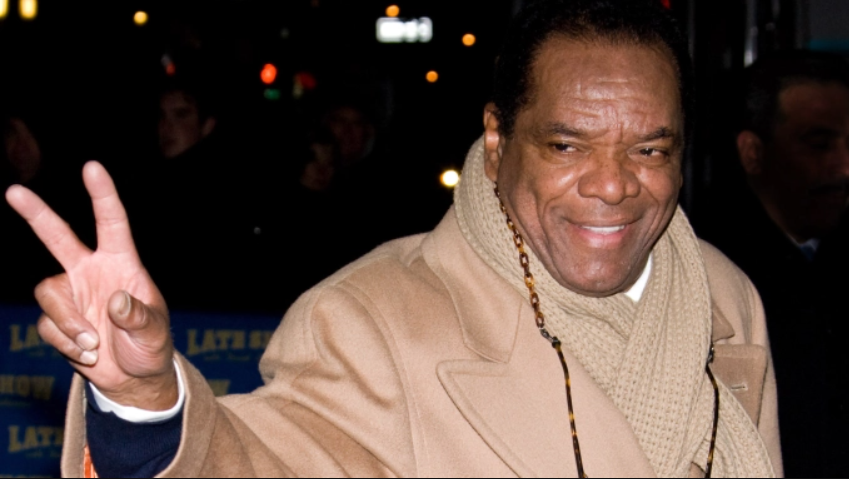 Caption: The veteran actor and comedian, John Witherspoon.
Source: Deadline
John Witherspoon: Bio, Family, Career
The actor was born on 27 January 1942, in Detroit, Michigan, furthermore, he later changed his surname from 'Weatherspoon' to 'Witherspoon'. There is no information on his parents or early years in the media. He has 11 siblings including elder brother, William, a songwriter for Motown and the PBS-TV Network/CH56 in Detroit's director, Cato.
He has started his career as a comedian during the 60s-70s and also began doing stand-up comedy too. Before that, he became an occasional model. Apart from that, he has acted in different series and films as well. His films career include 1980 'The Jazz Singer', 1988 'Bird', 1990 'House Party', 1993 'The Meteor Man', 1995 'Friday', 2000 'The Ladies Man', 2001 'Dr. Dolittle 2', and final appearance in 2020 'Reality Queen'.
He made his first appearance in 1970 CBS television show 'Barnaby Jones'. He appeared as John 'Pop' Williams in 101 episodes of 1995 series 'The Wayans Bros'. His other television roles include 2003 'The Tracy Morgan Show', 2012 'The First Family', 2014 'Black Jesus', and many more. He had also given his voice in the animated series 2005 'The Boondocks', 2016 'Animals', 2017 'White Famous', and 2019 'The Jellies', amongst others.
John Witherspoon: Personal Life & Wife
Moving toward his personal life, he was married to Angela Robinson until his death. The couple married in 1988 and remained together for 31 solid years. Angela also works as an actor who started in 1976 landed a role in 'One Down, Two to go'. Instead, she made her career in modeling working with Eileen Ford Agency.  However, she next emerged as a director and shot her first short film 'Last Call' and then 'The Alphas & The Omegas'.
Furthermore, the duo welcomed two sons: John Davis ("J.D.") and Alexander. His older son J.D., best- known for making skits and gameplay videos on YouTube. In addition, David Letterman was Witherspoon's best friend and also the godfather to his two sons.
Caption: John Witherspoon with his wife and sons
Source: Instagram
Death:
The veteran media personality, unfortunately, died at the age of 77 at his home in Sherman Oaks, California. He died due to a heart attack on 29 October 2019 and his funeral held on 5 November 2019 at Forest Lawn Memorial Park in Hollywood Hills, California.
John Witherspoon: Net Worth & Social Media Profiles
At the time of his death, he has a net worth estimated at around $4 million. His main source of income was his career as a comedian and actor. Further, he had also owned a few properties including million dollars of the house in Beverly Hills, Burbank & Studio City.
On Instagram, his verified account @johnwitherspoon with 368k followers that operates by his son Johnny. There is an unverified Twitter account @John_POPS_Spoon with 55.1k followers.
John Witherspoon: Body Measurements
The comedian had an average-looking body type that stands to a height of 5 feet 10 inches or 1.78 meters. His body weighed around 80 kg with unknown body measurements at the time of his demise. He had dark brown eyes color with black hair color.