James Todd Smith, professionally known as LL Cool J is an American rapper, record producer, writer, author, and businessman. He is from Queens, New York. With the success of his hit single "I Need a Beat" and the Radio Ep, he became an early hip-hop artist. The artist also gained mainstream success alongside Kurtis Blow and Run-D.M.C.
LL Cool J released 13 studio albums and two compilations of the greatest hits. Exit 13 (2008), his twelfth album, was his last for his long-tenured contract with Def Jam Recordings. In several films, LL Cool J starred, including In Too Deep, Any Given Sunday, S.W.A.T., Deep Blue Sea, Mindhunters, and Edison. He is currently playing NCIS Special Agent Sam Hanna in NCIS: Los Angeles, the CBS crime drama television series. LL Cool J is also the host of Paramount Network's Lip Sync Battle.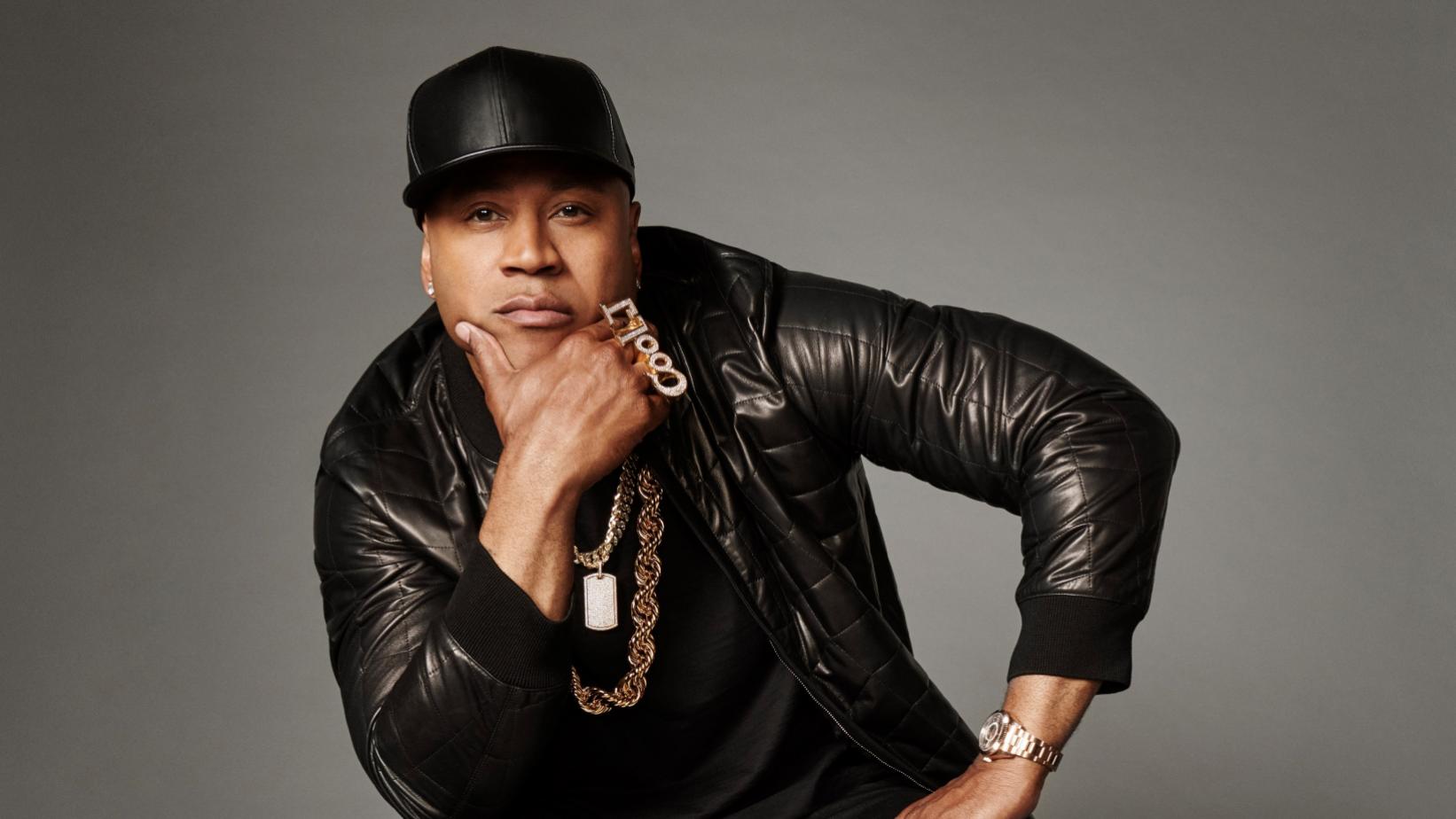 Caption: ll cool j aka James Todd Smith
Source: grammy
A twice Grammy Award winner, LL Cool J is known for hip hop hits like "Going Back to Cali," "I'm Bad," "The Boomin' System," "Rock the Bells" and "Mama Said Knock You Out," as well as R&B hits like "Doin' It," "I Need Love," "All I Have," "Around the Way Girl" and "Hey Lover." In 2010 VH1 put him on their list of "100 Greatest Artists Of All Time." In 2017, LL Cool J became the first artist to win recognition from the Kennedy Center.
Also reasd Stitches, Bernice Burgos , Tom Selleck , Nicole Curtis , G Eazy
LL Cool J: Early life, Education and Family
James Todd Smith was born on 14 January 1968 to Ondrea Griffith in Bay Shore, New York, and James Louis Smith, Jr, also known as James Nunya. According to the Chicago Tribune, "as a child growing up middle-class and Catholic in Queens, life for LL was heartbreaking. His father shot his mother and grandfather, almost killing them both.  The genealogist CeCe Moore of the show has identified LL's paternal grandparents as Ethel Mae Jolly and Nathaniel Christy Lewis through his DNA analysis. Hall of fame boxer John Henry Lewis was the biological great-uncle of LL.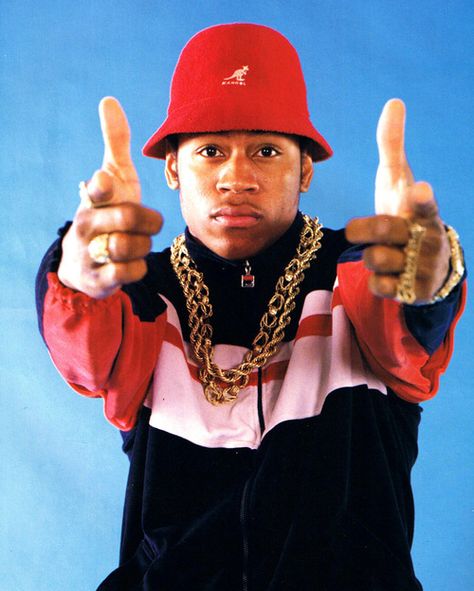 Caption: ll cool j childhood
Source: Pinterest
At the age of 9, he started rapping, inspired by the hip-hop group The Treacherous Three. At the age of 16, Smith was making demo tapes in his grandparents ' home in March 1984. His grandfather, a jazz saxophonist, purchased him equipment worth $2,000 including two turntables, an audio mixer, and an amplifier. His mother also supported his career, buying him a Korg drum machine using her tax refund.
Smith played at Manhattan Center High School for his professional debut concert. In a later interview, LL Cool J recalled the encounter, saying "We moved the lunchroom tables together and I and my DJ, Cut Creator, started playing… As soon as it was over there were girls screaming and asking for autographs. Right then and there I said' This is what I want to do'." LL's debut single sold over 100,000 copies and helped to establish both Def Jam as a label and Smith as a r The commercial success of "I Need a Beat," along with the single "Rock Hard" (1984) from the Beastie Boys, helped the following year lead Def Jam to a distribution deal with Columbia Records.
In the late 1980s, LL met Simone Johnson, had one son and one daughter, then married in 1995. Two additional daughters followed. In the end, he reconciled with his wife.
LL Cool J: Career and achievements
Radio
Radio gained critical acclaim, for both the creativity in production and the strong rap of LL. Released on Def Jam Recordings in the United States on November 18, 1985, at the time, Radio was gaining a huge amount of commercial success and sales for a hip hop record. Shortly after its release, the album in its first five months sold over 500,000 copies, eventually selling over 1 million copies by 1988, according to the Recording Industry Association of America. Radio peaked on the Top R&B / Hip-Hop albums chart at number 6 and on the Billboard 200 albums chart at number 46.
It reached the Top R&B / Hip-Hop album chart on December 28, 1985, and stayed there for forty-seven weeks, while also reaching the Pop Albums chart on January 11, 1986, staying 38 weeks on that chart. By 1989, Recording Industry Association of America (RIAA) had awarded the album platinum status, with shipments approaching one million copies. Together with Kurtis Blow and Run-D.M.C, LL Cool J became an early hip-hop act to gain mainstream success with the breakout success of its hit single "I Need a Beat" and the Radio LP. His performance on American Bandstand as the first hip hop artist on the series was another landmark in LL's fame, as well as an appearance on Diana Ross ' 1987 television special, Red Hot Rhythm & Blues.
The success of the album has added to the prestige and repertory of Rick Rubin as a record producer. Radio, together with Raising Hell (1986) and Licensed to Ill (1986), would form a trio of Rubin-helmed, New York City-based albums that helped diversify hip-hop. "REDUCED BY RICK RUBIN" reads Rubin's production credit on the back cover, referring to his minimalist production style, which gave the album its stripped-down and gritty tone. This style will serve as one of the icons of Rubin's output and greatly impact subsequent hip-hop productions. Until his departure from Def Jam to Los Angeles, Rubin's early hip hop production work helped to solidify his status as a leader of the hip hop and establish his reputation in the music industry.
Breakthrough and success 
The second album from LL Cool J was Bigger and Deffer of 1987, produced by DJ Pooh and the L.A. Posse: Posse. This is one of his greatest-selling career albums, having sold more than two million copies in the USA alone. On Billboard's R&B album chart, it spent 11 weeks at #1. It also reached #3 on the pop album chart by the Billboard. The album featured "I'm Bad" singles, "I Need Love" revolutionary-LL's first #1 R&B and Top 40 hit, "Bristol Hotel" and "Go Cut Creator Go" While the L.A produced Bigger and Deffer which was a great success.
The artist released the album in 1989 with several charting singles ("Going Back to Cali," "I'm That Type of Guy," "Jingling Baby," "Big Ole Butt," and "One Shot at Love"). Despite the commercial appeal, the hip-hop community also criticized the album as being too commercial and materialistic and focusing too heavily on love ballads. As a result, its market base started to decline due to the ambitious commercial and pop expectations of the record. The album debuted at #6 on the Billboard 200, according to Billboard, and was the second #1 R&B Album for LL Cool J, where it spent four weeks.
Acting career
While in the film Krush Groove (performing "I Can't Live Without My Radio") LL Cool J first appeared as a rapper, his first acting part was a small role in a high school football movie called Wildcats. He landed the part of Captain Patrick Zevo in the 1992 film Toys by Barry Levinson. The artist appeared in his own TV series, In the House, from 1995-98. He depicted a running back ex-Oakland Raiders who find themselves in financial difficulty and are forced to rent out part of his home to a single mother and two children.
In 1998, in Halloween H20, the seventh film of the Halloween franchise, LL Cool J played safety guard Ronny. The chef co-starred as Preacher in the Renny Harlin horror/comedy Deep Blue Sea in 1999. He has received positive reviews for his appearance in In Too Deep as Dwayne Gittens, an underworld boss called "Lord". Earlier that year he appeared in Oliver Stone's drama Any Given Sunday as Julian Washington. He and co-star Jamie Foxx allegedly got into a serious fistfight while filming a scene of the battle.   For the next two years, LL Cool J has appeared in Rollerball, Deliver Us of Eva, S.W.A.T., and Mindhunters.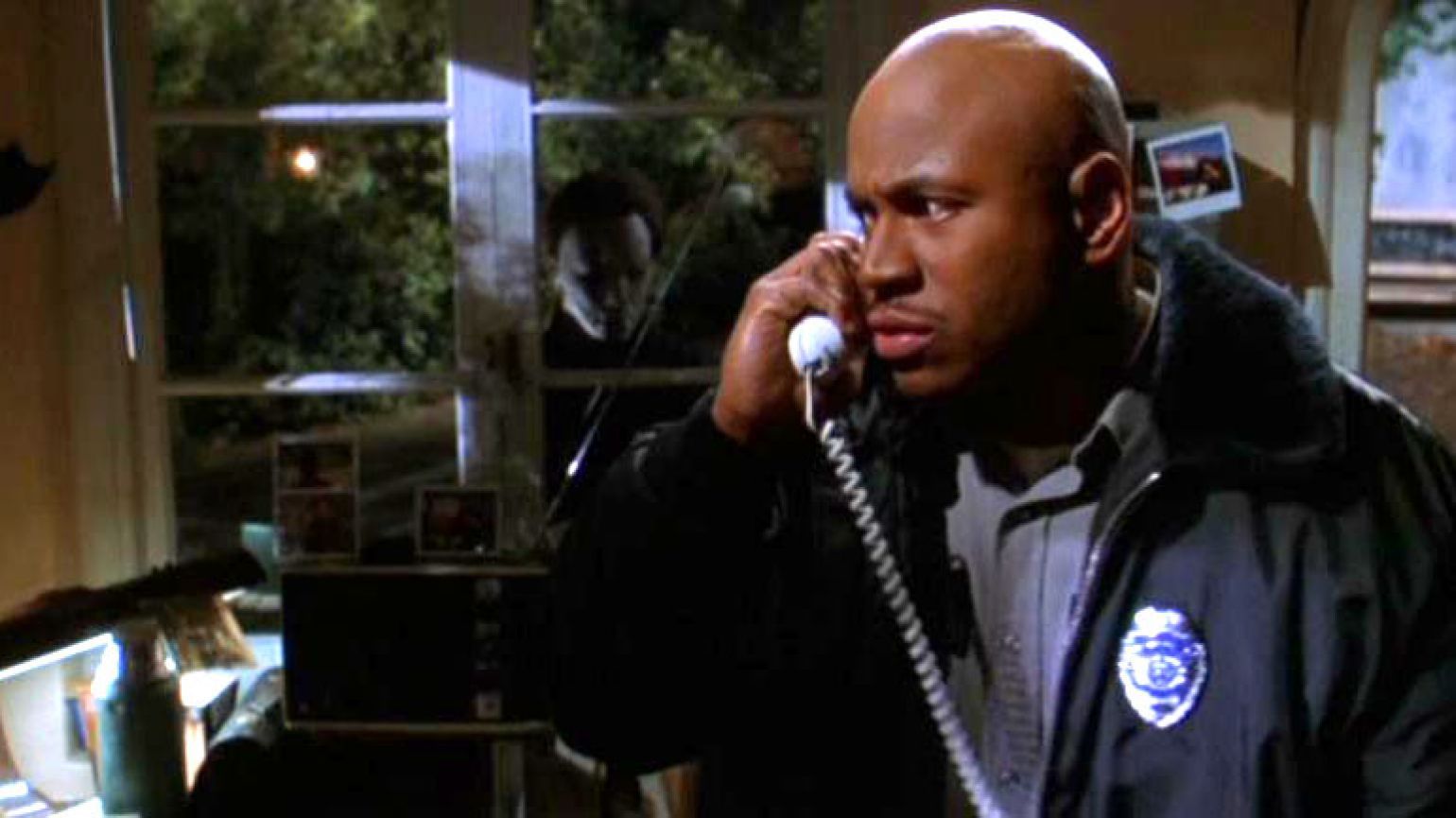 Caption: ll cool j in Halloween h2o
Source: Pinterest
LL Cool J has been appearing on CBS police procedural NCIS since 2009: Los Angeles. The series is an NCIS spin-off which is itself a spin-off of JAG's naval legal drama. LL Cool J plays NCIS Special Agent Sam Hanna, a fluent ex-Navy SEAL. Hanna is an authority on West Asian culture. The series premiered in the fall of 2009. However, the characters were introduced on the parent show in a crossover episode in April 2009. He co-starred in the sports dramedy Grudge Match as a gym owner in 2013. Since April 2015, LL has hosted the show Lip Sync Battle.
LL Cool J: Personal life and wife
Since 1995 LL Cool J is married to wife Simone. The couple has 4 kids together. In August 2012, a suspected burglar broke his nose and jaw at his home in Studio City, Los Angeles. LL Cool J was upstairs when he heard sounds coming from the first level. He went down to investigate, according to media reports. A fight ensued, with LL succeeding in overtaking the suspect. The suspect was eventually treated for his injuries. The rapper was holding him down before police arrived.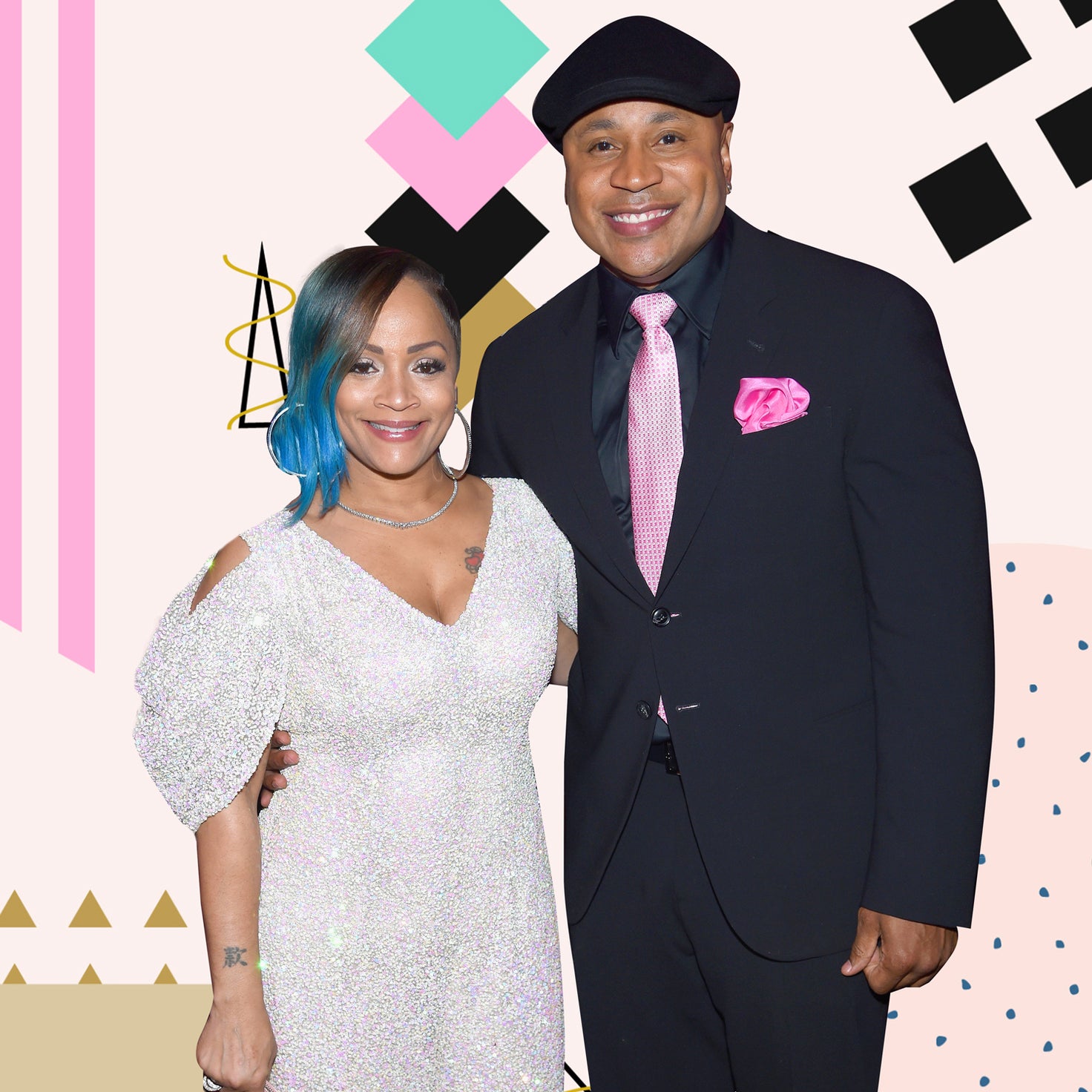 Caption: ll cool j with wife Simone smith
Source: essence
LL Cool J: Net Worth and social media
The rapper and actor with a net worth of $120 million. His debut album, "Radio," was a huge success, and with 1,500,000 sales, he went on platinum. In addition to being a financial success, Cool J introduced traditional song structure. The song made rap more accessible to the average listener as well as a critical success. LL Cool J has recently been focusing more on his acting career. He appeared in the movies Halloween: H20, Deep Blue Sea, and The Last Holiday to name just a few. Currently, he is playing on hit TV program NCIS: Los Angeles opposite Chris O' Donnell. 
Similarly, talking about his availability in the social media platforms, the artist is available on Instagram by the name, 'llcoolj' with 1.8 million followers. Likewise, he is also available on Twitter by the name 'llcooj' with 5 million followers.
LL Cool J: Body measurements
LL Cool J's stands 1.87 meters tall with an endomorph body type. His chest size is 1.17 meters, the waist size is 0.86 meters, and the biceps are 0.41 meters. His eyes are black in color, and his hair is blonde.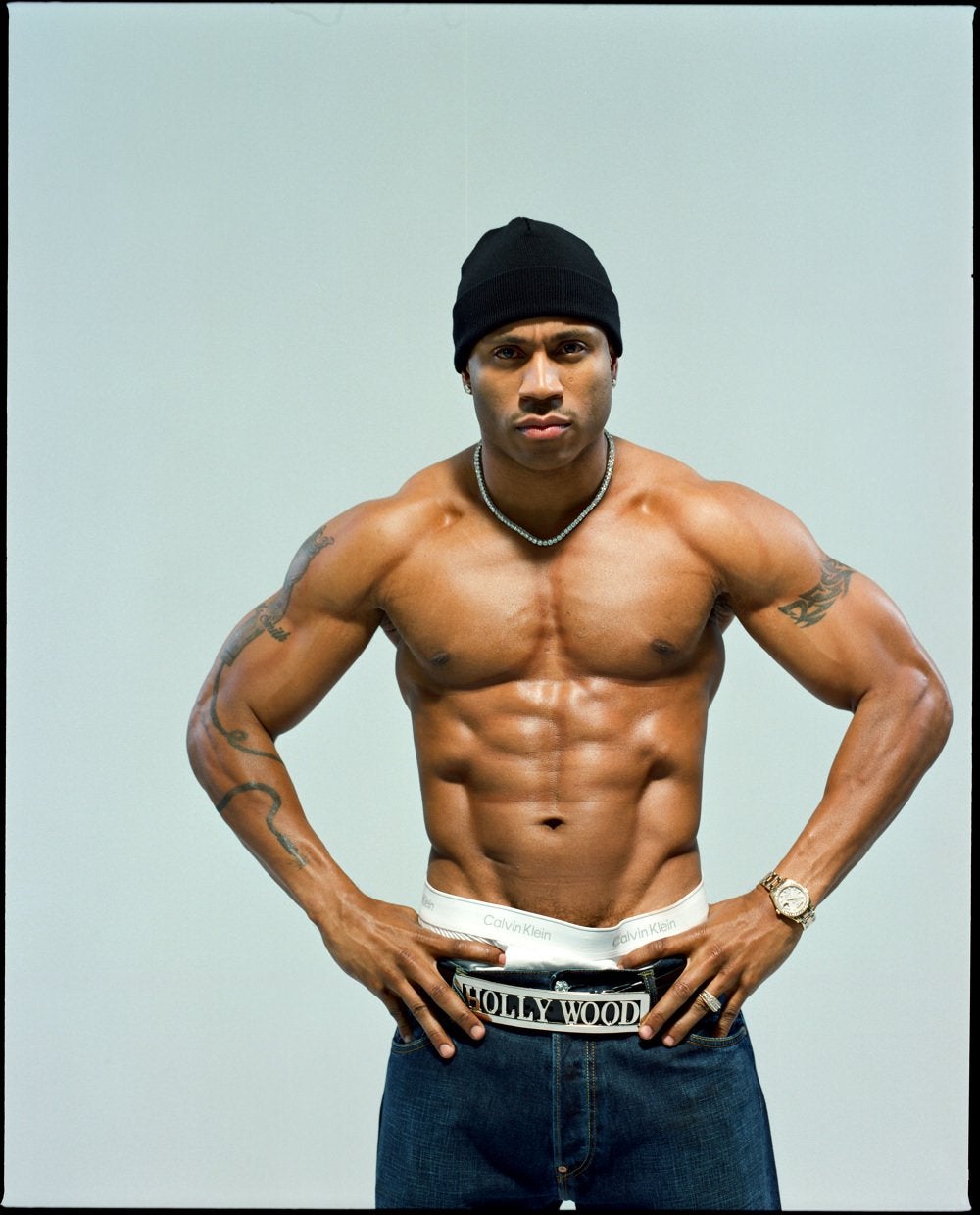 Caption: ll cool j body measurements
Source: reddit