Lawrence O' Donnell is a famous name in the American Journalism and mass media. He is a 'Television pundit', actor, and host of "The Last word with Lawrence" which is also an MSNBC opinion and news program. Before getting on with his own show he previously worked as a host of "Countdown with Keith Olbermann" on MSNBC itself.
Here is my educated GUESS about who wrote the Op-Ed from inside the Trump Administration. It's just a guess. https://t.co/Aq1ImWEo0K pic.twitter.com/cQNIH9TaWQ

— Lawrence O'Donnell (@Lawrence) September 6, 2018
Lawrence O' Donnell: Early Life, Career, and Nationality
Lawrence O' Donnell was born on November 7, 1951, in Boston, United States of America. Thus he is of American nationality.  He was born to parents,  Frances Marie who was an office manager, and Lawrence Francis O'Donnell Sr., an attorney. O'Donnell is of Irish descent and grew up as a Catholic. He also attended St. Sebastian school and graduated from Harvard College with a major in Economics.
When your headshot is so old you don't remember the person in it … circa 1985 #oldheadshotday pic.twitter.com/l0lDJTWzhX

— Lawrence O'Donnell (@Lawrence) April 28, 2018
Lawrence went on with his journalism career but also took active participation in his writing career. He also went on to write a book named, Deadly Force which later was even adapted into a movie. He later wrote for a television drama called The West Wing for which he wrote 16 episodes. From 1999 to 2000 he worked as a story editor for 12 episodes, he produced around 17 episodes from 2003-2005.
His career is well known as a TV show host. In 2009 when he started off as a contributor in Hey Joe, his aggressive debate style impressed his viewers and audiences. He went on to work with the famous news channel MSNBC where he did multiple projects. O'Donnell also tried his hand on acting with his projects that included, "Big Love" and "The West Wing".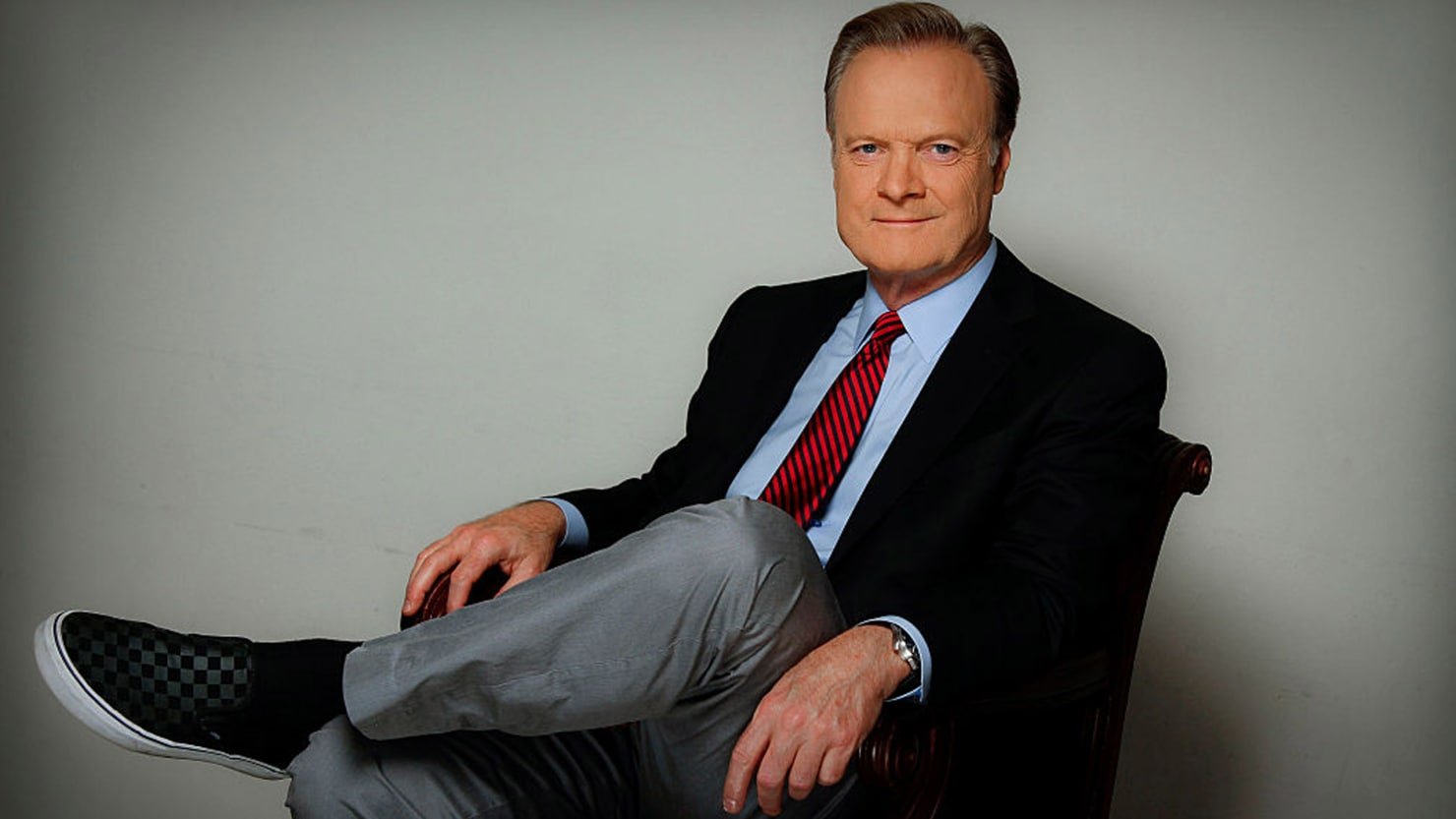 Caption: Lawrence O'Donnell
Source: thedailybeast.com
Lawrence O' Donnell Personal Life, Relationship and Marriage
O'Donnell married television and movie actress Kathryn Harrold in 1994. But the long marriage ended officially in 2013. O' Donnell and Harrold have a daughter together named Elizabeth Buckley Harrold O' Donnell.  The former couple has not disclosed the real reason behind the divorce. They choose to remain private about it and have not spoken anything on the matter.
The TV personality has now seemed to move on. He is currently dating Tamron Hall who is also a broadcast journalist. They are currently living together.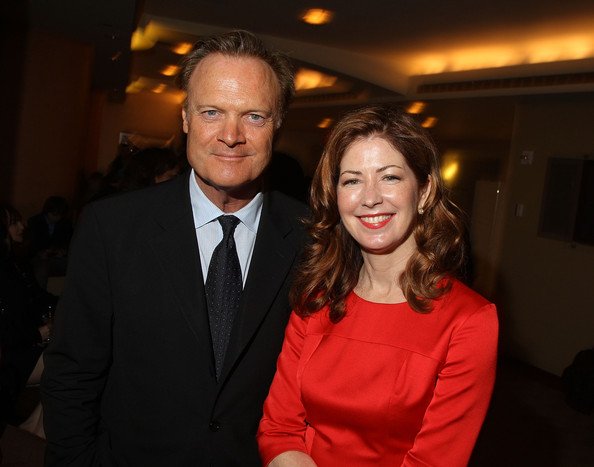 Caption: Lawrence O'Donnell with his ex-wife
Source: Zimbio.com
Lawrence O' Donnell Net worth, Annual Salary and endorsements
With a brilliant journalism career and multiple projects like writing and acting Lawrence O Donnell seems to earn a good salary from his work. His total net worth estimation is a good number of $12 million. The journalist has been quite a name in the American media with his unique style which has impressed Americans and several other viewers across the globe.
Lawrence recently bought a brand new Nissan luxury car for a whopping amount of $110,000. With his successful projects, he is adding to his assets. As a social media personality, he holds an account of Twitter having followers of 2.46M. But does not hold the account in other social media platforms like Facebook and Instagram.
Hanging with old friends and new friends in Paramount writers room today. Hint: NBC's best show. pic.twitter.com/76XnpS0AhX

— Lawrence O'Donnell (@Lawrence) March 10, 2018