Lucy DeVito is an American actress and a media personality. She is the eldest daughter of a comedian, actor, producer and director 'Danny Devito' and his alienated wife Rhea Perlman.
Despite her parents' achievements, Lucy herself has also accomplished a lot as a hardworking actress. Let us get to know more about the dedicated actress.
Lucy DeVito Biography
Lucy was born as Lucy Chet DeVito on March 11, 1983, in New York. She was raised in California and New Jersey together with her siblings. She grew up in a religious family and is a Catholic with Italian ancestry.
The actress was pretty much dedicated to acting from a very young age. She was active in theatre productions in her school days and continued with it to her higher education days at Brown University. Lucy has always been daddy's little girl, and thanks to her actor father who trained and acquainted her with the craft. In the later stages of her life, she got busy with arts. This landed DeVito to a minor role in her first ever movie production 'This Revolution' in 2005. Later, she went to feature in other acting projects, some of which with her father Danny. Lucy has never lost interest in the movie business ever since.
Lucy DeVito Career
DeVito has featured in several movies, six TV productions, and other stages performances. She got her big break after the first major movie role as in 'Leaves of Grass' where she portrayed the role of 'Miss Greenstein'. Lucy featured in the stage production Anne Frank where she took up the main role in 2008. The performance took place in Seattle, Washington at the Intiman Theatre.
Caption: Lucy in the movie 'Leaves of Grass'
Source: www.youtube.com
The actress is also known for movies as 'The Good Night', 'A Quiet Little Marriage', 'This Revolution', 'Sleepwalk with me', 'Leaves of Grass', 'Speech & Debate and The Comedian' where she acted side by side with Robert De Niro and her dad, Danny DeVito. She even played the role of his on-screen daughter. Not only that but Lucy has also performed with her mother, Rhea Perlman in the stage production of 'Love, Loss and What I Wore'.
Lucy was able to feature in other TV productions such as, 'Crumbs', 'It's Always Sunny in Philadelphia ( along with her father)', 'Dirt', 'Girls', 'DeadBeat' as Sue and 'Meissa & Joey' where she played the role of Stephanie Krause.
Lucy DeVito Parents, Siblings, Family
Lucy used to describe her family as a close-knit one, until the time of her parent's (Danny DeVito and Rhea Perlman) separation from 35 long years of marriage. However, the duo hasn't officially been divorced.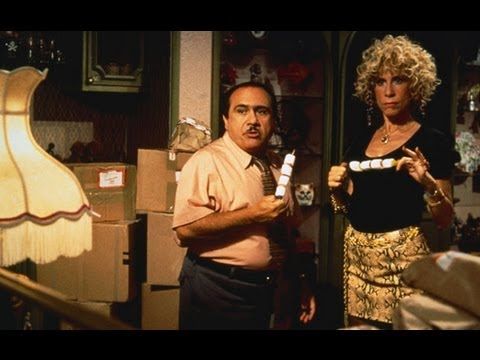 Caption: Danny DeVito & Rhea Perlman from Matilda
Source: www.pininterest.com
Talking about her parents' love story, the two media personalities met in 1971 when Rhea, Lucy's mother went to see a stage performance in which her friend co-acted with Danny Lucy's father. They were first introduced to each other after the show and later started dating. They lived together for eleven long years before getting married on January 28, 1982. The lovable couple has even co-starred in some movies including the 1996 movie, 'Matilda' where they acted as an on-screen couple. Rhea is also known for her role in the television series 'Cheers' which aired from 1982-1993.
Lucy has an admirable relationship with both of her younger siblings- Daniel J. DeVito and Grace Fan DeVito. Both of them are also Hollywood personalities, looks like it is in their blood. Grace was born on March 25, 1985, as a middle child of the DeVito family. She is a film producer who has made many shot movie appearances. Daniel, the last child of the family was born in October 1987, who was in the 2016 movie 'Curmudgeons'.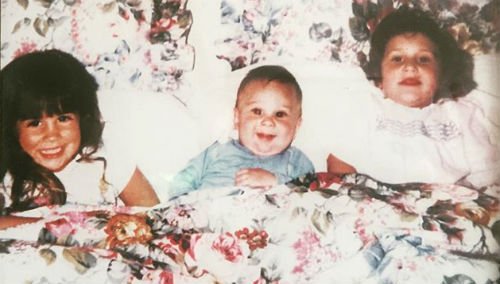 Caption: Lucy Chet DeVito childhood with siblings
Source: www.celebrityxyz.com
Lucy's parents respect freedom. As her father is Catholic and her mother is Jewish, they gave freedom to their children to chose whatever religion they prefer. The family celebrated festivals from both religions to strike a balance.
The 35 years old actress is still single and in no hurry to get tied down to a relationship. DeVito seems to be focused on her career right now more than anything else.
Lucy DeVito Height
Her father standing 4 feet 10 inches tall, Lucy also acquires the same stature with the height of 4 feet 11 inches.