Simone Garcia Johnson is the teenage fashion star who is better known as the daughter of the actor/wrestler Dwayne 'The Rock' Johnson. Her inclination towards the field of entertainment came because of her extremely successful celebrity parents. However, Simone manages to keep her personal life away from the tabloids and is extremely conscious of the public image her parents have helped her achieve.
Simone and Dwayne share a special relationship and they are often seen hanging out. She even accompanies her father to major red-carpet events including her appearance at the 43rd 'People's Choice Awards'. For the event, Simone came in an elegant black dress and was seen congratulating her father for winning an award. Johnson, at 17 is already a popular figure in Hollywood. She also had rightly chosen as the first ambassador of 'The Golden Globe Awards.' Let us now get to know her life a bit more.
Read about Jackie Steves, Amabella Sophia Markert, Scott Patric, Josie Lynn Shalhoub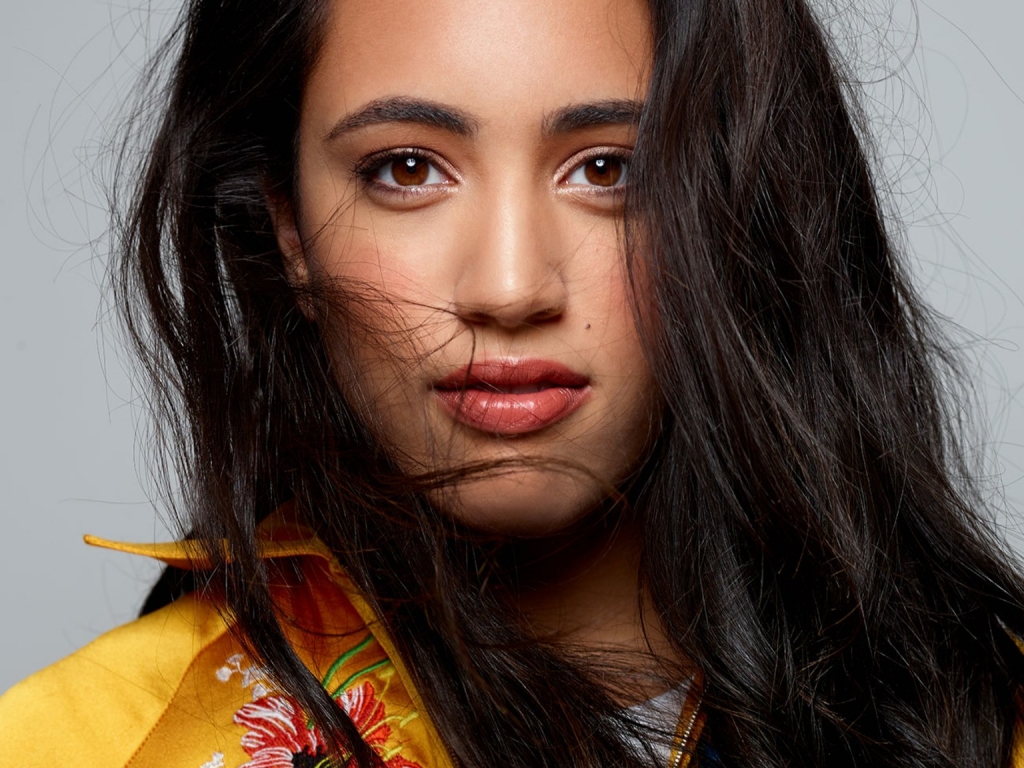 Caption: Simone in an interview with W magazine.
Source: wmagazine.com
Simone Garcia Johnson: Early Life, Education, and Career
Simone was born on August 14, 2001, in Davie, Florida, United States. Her mother Dany Garcia is the founder of 'The Garcia Companies' and she also represents her ex-husband as a manager. Her father, on the other hand, needs no introduction and is one of the most successful people to ever grace Hollywood.
Simone at an early age had to endure her parents splitting up, which is not a pleasant experience for any child. At just 7 she had to undergo when her parents decided to part way and she handled the situation like an adult. She remained calm and collected throughout the entire process and proved that she was always her daddy's girl. When her parents officially ended their marriage in 2008, they both agreed on sharing custody of their daughter. Dwayne agreed to pay $22000 per month in child support; both parents decided to contribute $5000 towards Simone's education and other expenses.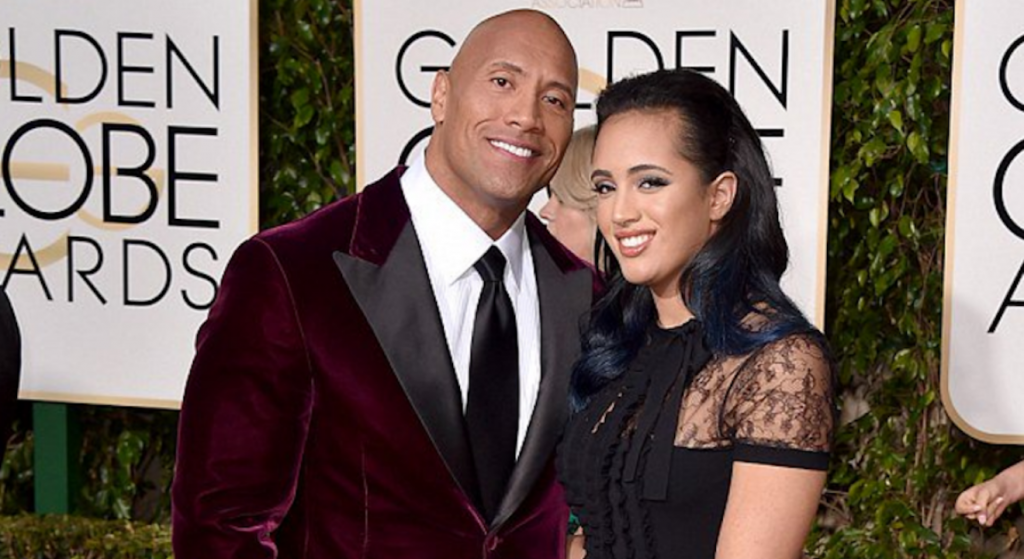 Caption: Dwayne and Simone at the Golden Globes Award.
Source: entitymag.com
Simone from a relatively young age has been in the limelight because of the popularity of her parents. Having said that, she has now managed to establish herself in modeling. She had signed by 'IMG Models' an international leader in talent acquisition and model management. Her Instagram account is now packed with her amazing pictures from the photoshoot for IMG. She clearly has a lot of talent and is well suited for modeling. Looking at the way she carries herself in red-carpet events, it is evident that her sense of fashion is impeccable.
Simone Garcia Johnson: Personal Life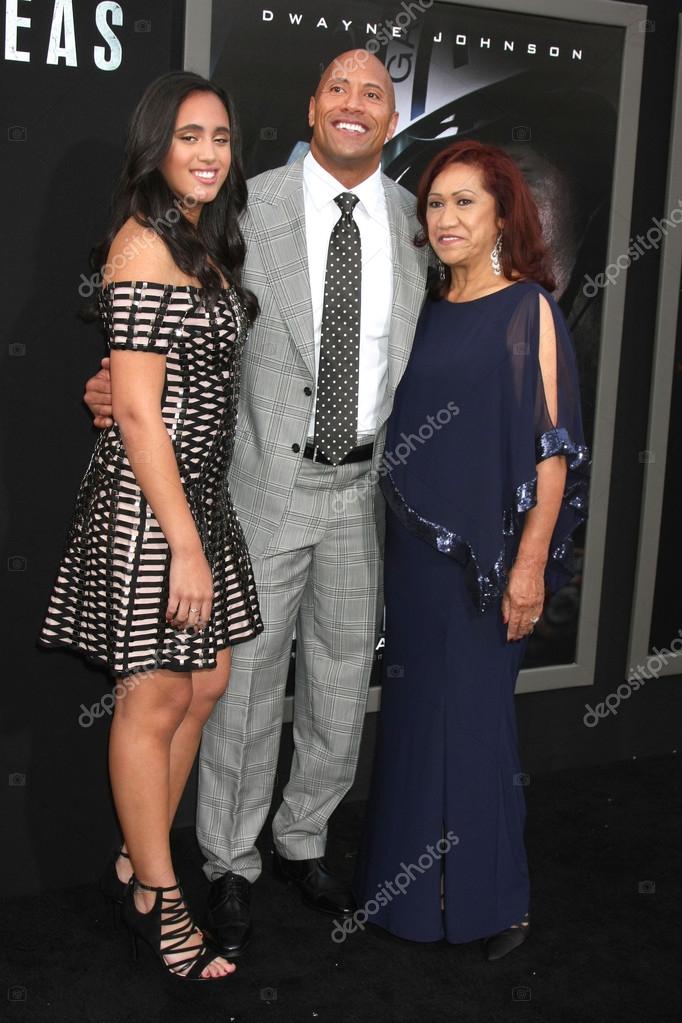 Caption: Simone with her father and grandmother at the premiere of San Andreas.
Source: ru.depositphotos.com
As of 2018, Simone Garcia Johnson is currently single and there are no reports about this teen star having possible affairs. She is still 17 and has her world at her feet. She is someone with big dreams and wants to focus on her career just like her dad. This might be the very reason why she is single. Dwayne on an interview once jokingly threatened to choke the guy who dates Simone. Clearly, Dwayne is a very protective father who loves Simone and wants the very best for her.
Simone Garcia Johnson: Net Worth
Simone is still young and has recently ventured into the fashion industry; therefore, not a lot is known about her net worth. However, she obviously has a long career ahead of her and we are sure to hear more from her in the future.
Her dad, Dwayne Johnson, on the other hand, is a superstar and a millionaire. He for decades now has established himself as a prominent figure in WWE and Hollywood itself. As of today, his net worth is around $125 million and is sure to rise in the future.