Susan Mikula is a famous American artist and a photographer. She is also known for being the partner of television host, political commentator and author Rachel Maddow. Susan spent a major part of her life working as an accountant while her artwork was part of several exhibitions as part of group shows.
Mikula has been working with art for most of her life and she has also served as an art jury in various competitions. In 1998 she was able to finally land her first solo exhibition which earned her numerous applauds. Let us now get to know more about this amazing photographer.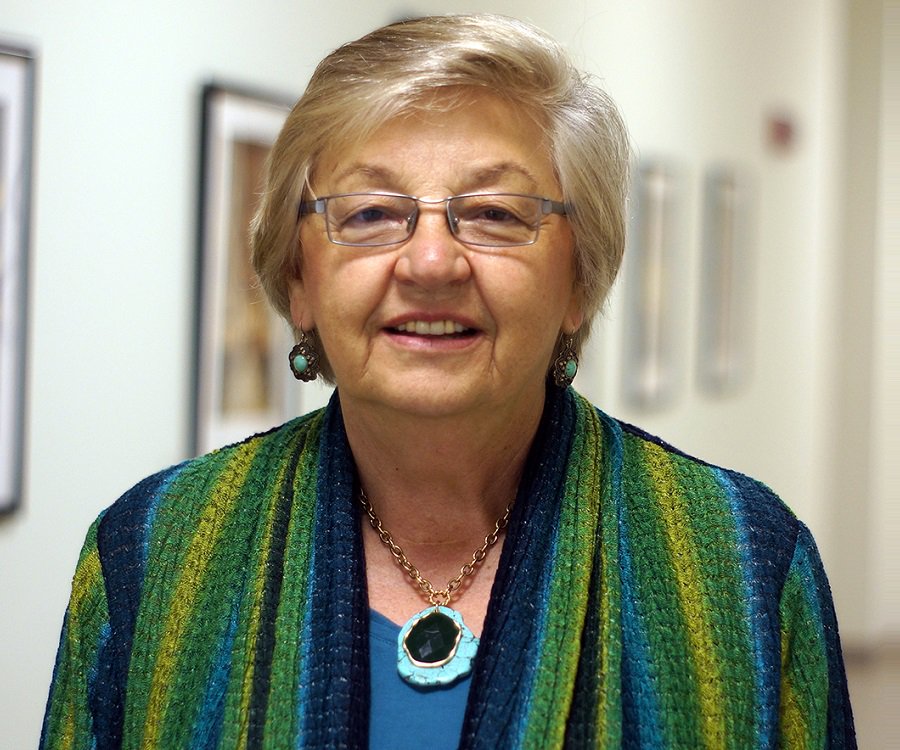 Caption: Susan Mikula at an exhibition.
Source: thefamouspeople.com
Susan Mikula: Early Life, Education, Career
Susan Mikula was born in 1958, in New Jersey, USA. Mikula was raised in the urban, industrialized part of the city but later her family did relocate to a smaller town in New Hampshire. Having grown up in a smaller town, she had inclinations towards art and even completed courses in color theory at the Hampshire College in Massachusetts.
Susan never really any formal education or training in photography. She did have a curious nature from an early age; so she taught herself the mechanics of her chosen medium. She was never tied to the constraints of orthodox thinking that can often hinder an artist's way of thought. Doing this, she has been able to empower her art and take the familiarity out of its subjects that made her work strange and absurd.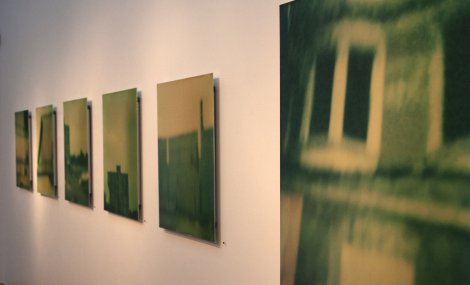 Caption: Mikula's Polaroid work.
Source: viewpointsonline.com
She began photography in the early-2007's where she slowly developed her own style with vintage cameras and instant films. Her work mostly comprised of old Polaroid cameras and expired films, and this was a key factor to her method. When you observe her photographs, you can get an idea of the intuitive mind behind the camera. Susan is not known for post-production or even artificial lightings, she just scans and reproduces the Polaroid Print.
In 2008, Susan published her first book 'Susan Miluka: Photographs.' She has also published American Breakbulk #13 and #21 and other countless series of her work on the abandoned industrial sites across the country called American Bond. Throughout her career, she has been showcasing her work in many exhibitions; solo or group. Recently, in 2017, she was hired by the Art in Embassies program to work for U.S. Consulate in Nuevo Laredo, Mexico.
Susan Mikula: Personal Life
Susan met her life partner Maddow in 1999. Maddow was working on her doctoral dissertation during that time and in much need of a job; while Mikula was looking for people to work in her yard. So the pair met and their first meeting was very much like 'Desperate Housewives' as Maddow later recalled. The two of them finally went on their first date to an 'NRA Ladies Day' on the Range' event.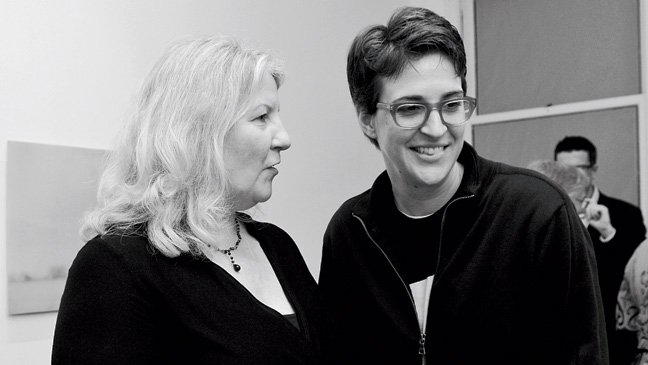 Caption: Mikula and her wife Maddow.
Source: hollywoodreporter.com
The couple has been together for 18 years now and has been living in Western Massachusetts and their apartment in New York City. They generally like spending time far from the city and are usually in their Massachusetts home with their Labrador.
Susan Mikula: Net Worth
According to some trustworthy sources, Susan Mikula has an estimated net worth of $5 million. Her annual income as of 2018 is somewhere around $49000 and $70000. Apart from her work in photography, she also earns by publishing books like Susan Mikula: Kilo which ends up costing $15.
Her girlfriend Maddow, on the other hand, has a net worth of $20 million. Annually, Maddow makes $7 million and the couple does not seem to have any money issues and we wish this couple all the luck in the years to come.