Alba Flores is a Spanish actress, professionally popular for her role as Nairobi in La Casa de Papel (Money Heist) and Saray Vargas in Vis a Vis (Locked Up). Additionally, Flores is a theatrical artist and only daughter of musician and composer Antonio Flores and Ana Villa. Her paternal grandfather, Antonio González, was also popular as "El Pescaílla,".  González was a Spanish singer and guitarist and people even considered him one of Catalan Rumba's fathers. He was an ethnic Gitano. Moreover, by birth Flores was interacting with arts.
The Money Heist actress was surrounded by the people performing arts since she was a child. Talking about her contributions to the entertainment industry she has worked equally on Television, Movies, and Theatre. However, she got wide popularity and immense love from her fans through her role as Nairobi in the Spanish heist crime drama television series La Casa de Papel (Money Heist). She earned her international attention and numerous acting quotes for her work as Nairobi.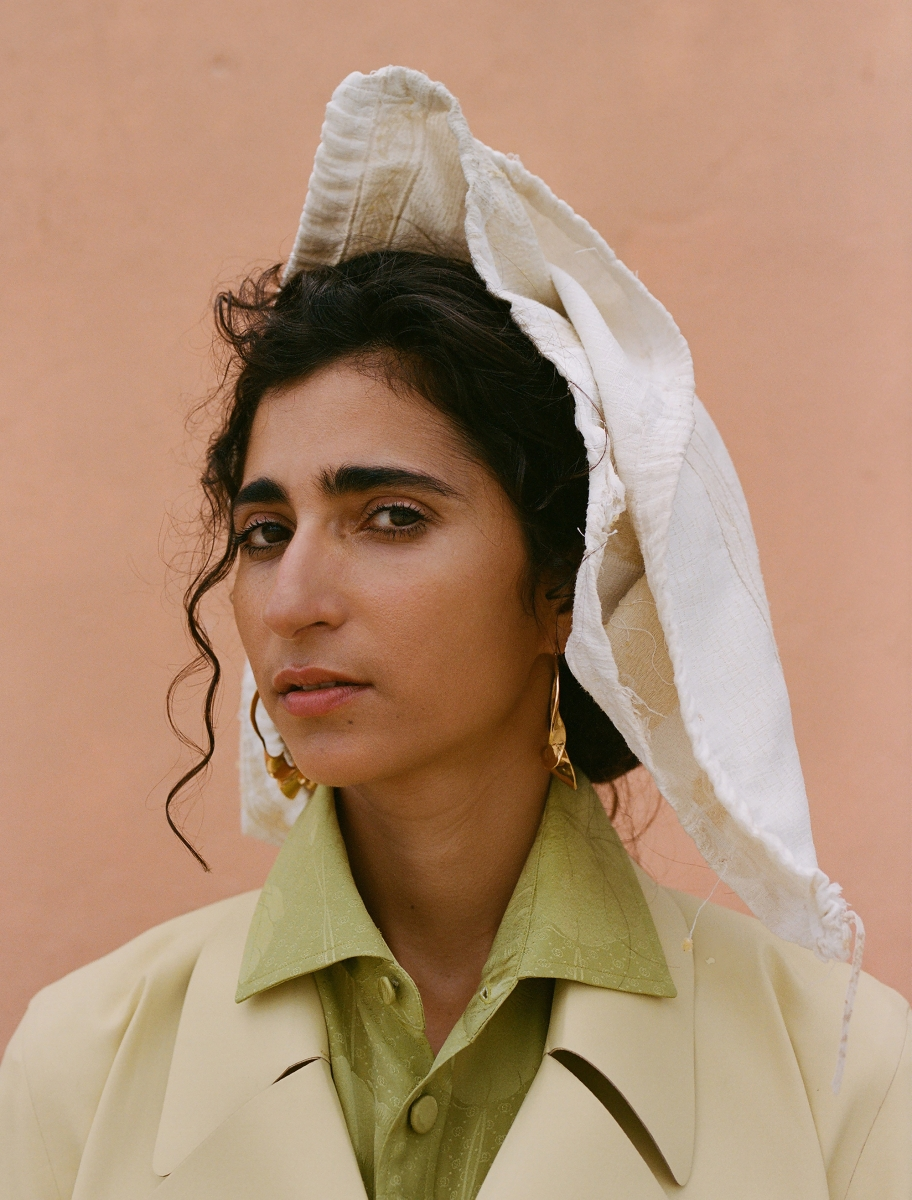 Caption: Alba Flores
Source: Pinterest
Alba Flores: Early Life, Education, and Family
Flores was born to her parents Antonio Flores and Ana Villa on 27 October 1986, in Madrid, Spain. Additionally, her father was a Spanish singer-songwriter and her mother was a theatre producer. Flores's birth name is Alba González Villa. Flores started studying dramatic interpretation with secondary piano performance instruction from an early age of thirteen. Gradually she started acting and landed in a variety of roles throughout her brief career on stage.
Besides, some of her beautiful performances include her character in 'Luna de Miel en Hiroshima' (Honeymoon in Hiroshima) (2005) and the Romani version of A Midsummer Night's Dream (2007). Talking about her parents they later divorced with each other and her father died of a drug overdose on 30 May 1995 in Alcobendas, Spain.
Caption: Child Alba Flores
Source: Pinterest
Alba Flores: Career and Achievements
In 2005 Alba made her cinematic debut among other performers with Chus Gutiérrez's, El calentito (The Warm), Verónica Sánchez, Ruth Díaz, Macarena Gómez, Estíbaliz Gabilondo, and Lluvia Rojo. Similarly, she first appeared on television in an episode of the 2006 El comisario season. Likewise, she also landed a part in The Ulysses Syndrome television series Antenna 3 in 2008. In addition, she appeared in Enamorados anónimos' musical theater production (Love Anonymous: The Copla Musical in Broadway), the same year. In the musical theatre, she got to work with dance choreographer Blanci Li and music composer Javier Limón in the helm.
Besides, her role of Nairobi in Money Heist was the one showered with immense love form the audience. She also received a Premios Iris Best Actress Award as well as other nominations. For the role of Nairobi, the producer called her while working with Álex Pina in Vis a Vis and asked if she was interested in joining his new show, La Casa de Papel (Money Heist). The actress did not have to go through any audition process. Instead, Pina wrote a particular role for her as one of the bank robbers on the show called Nairobi, an expert in counterfeiting and forgery, and the Quality Control Manager of the team.
Also, read Álvaro Morte , Úrsula Corberó, Jaime Lorente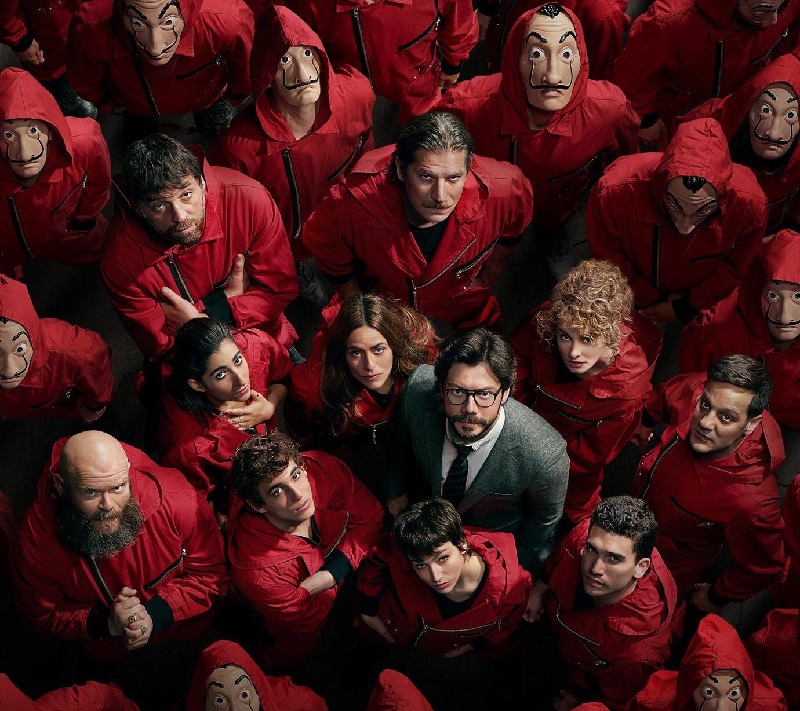 Caption: Alba Flores in la casa de papel
Source: imdb
Alba Flores: Personal life and partner
Flores's father, Antonio Flores, wrote a song dedicated to her with lyrics called "Alba," "So lovely, brunette, as gypsy as she was". However, her father died just 15 days after her grandmother 'Lola Flores' died. At that time Flores was only when she was only 9. Flores is a vegetarian and has advocated for the Fair Treatment of Animals. Likewise, she also is an active supporter and spokesperson for the LGBT and Spanish Gypsy communities.
Flores is openly lesbian, and a Gypsy. She participates in the feminism talks and activism. Talking about her love life she is single for now. However, talking bout her dating history, she dated ex-girlfriend 'Ondina Maldonado' who also is a Spanish actor.
Alba Flores: Net Worth and social media
The actress has made an effective mark of her acting skills not only in America and Europe but India as well. Her acting career in movies and threatre is her main source of income. Therefore, as of 2020, she has a total net worth of $1.5 million dollars. Talking about her social media availability, she is available on Instagram as albafloresoficial and also on Twitter as albaglezvilla.
Alba Flores: Body measurements
The 34-year-old beautiful Spanish actress is blessed with the gorgeous genes of her parents. She has beautiful black hair with sharp facial features and big eyes. Additionally, she stands 1.76 meters tall and weighs around 55 kgs. similarly, her body measurements are 29-23-33.