Jake Tapper is a chief Washington correspondent for CNN and an American journalist. He has also served as an anchor for CNN and CNN international Sunday morning affairs program, "State of the Union". Similarly, he has previously worked for ABC News as a broadcast journalist before joining in CNN. He was also honored by White House Correspondents' Association. Tapper is also an Emmy award winner for his coverage of the inauguration of President Obama.
Currently, he is living in the Washington D.C while also continuing his work for CNN. Like Stephen Colbert, Tapper is also a New York Times Bestseller book's author "The Outpost: An Untold Story of American Valor". The book gained the 10th position in the list.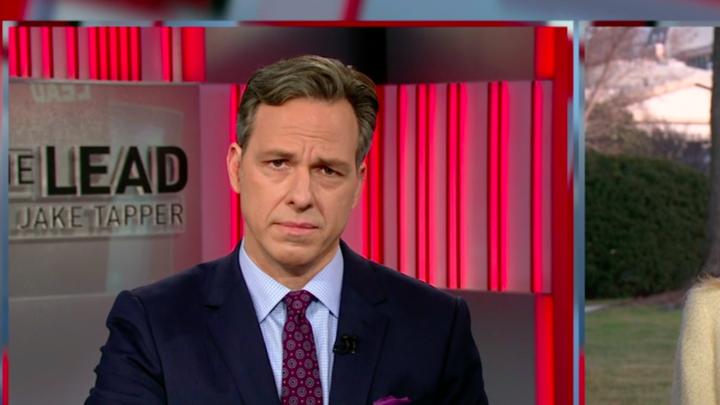 Caption: Anchorman Jake Tapper
Source: theatlantic.com
Jake Tapper: Early Life, Career and Nationality
Jake Tapper was born on March 12, 1969, in New York which makes his nationality an American. Despite being born in New York he spent most of his childhood in Philadelphia Pennsylvania. Tapper's mother was a retired nurse and his father was a Harvard medical school graduate who served as a president in the South Philadelphia Pediatrics. Jake attended a Jewish independent school in Pennsylvania. He also attended the Dartmouth College and later graduated in History combined with visual arts.
The CNN anchor began his career as a campaign press secretary for the Democratic congressional candidate Marjorie Margolies for whom he also later served as a press secretary. In addition, he has worked for Powell Tate, Handgun Control. In between his career, he has also written several articles as a freelance writer while he officially began his journalism career in 1998 serving as a senior writer for the Washington City Paper.
Finally, he started his television career in 2003 when ABC news hired him where he worked for a long time and covered some of the essential reports of his career. He became the senior Whitehouse correspondent in 2008 when he covered the inauguration of President Barack Obama for which received the prestigious Merriman Smith Award. Tapper worked for ABC for a long period of time until 2012 and appeared in a lot of programs including the one with Diane Sawyer on World News with Diane Sawyer.
Later he joined CNN in 2012 as an anchor in a new weekday program serving as the network's chief Washington correspondent. Then he also hosted his own show called The Lead with Jake Tapper. The Show was a success also receiving critical acclaims and making headlines.
Jake Tapper: Personal life, Wife and Children
Jake Tapper's personal life is as interesting as his career and work. Speaking of which Jake Tapper married his wife Jennifer Marie Brown in 2006. The couple married in Missouri which is his wife's hometown. Together they have two children and they currently reside in Washington D.C.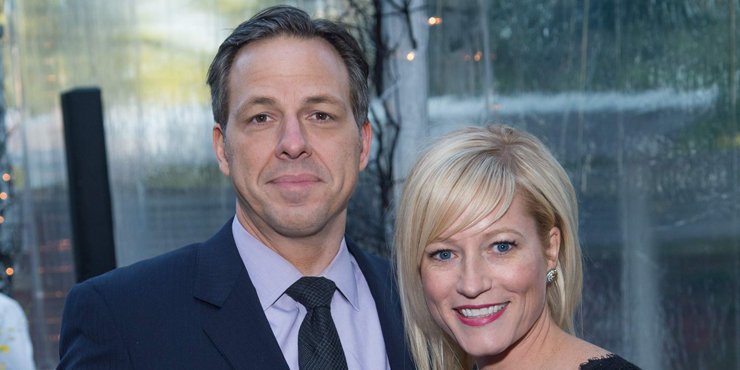 Caption: Jake Tapper with his wife
Source: hitberry.com
Jake Tapper: Net Worth and Awards
Tapper has come a long way in his career and earned respect and good money as well. This famous correspondent's net worth is an estimation of $4 million. Apart from the million dollars, Tapper has additionally received an Emmy award and the honor of a three-time Merriman Smith Memorial Awards for broadcast journalism. Except for these, Tapper has few more nominations and awards he won through his career in journalism.