Jessica Olsson is a Swedish-Kenyaniam woman who is famous as the wife of the amazing NBA player Dirk Nowitzki. Currently, Olsson serves as a director of Dallas' Goss-Michael Foundation Art Gallery.
Olsson met the Dirk at a charity event organized for the Sports for Education and Economic Development project. When the two first met, Jessica was working for the Dallas Art Gallery. Eventually, they fell for each other and began dating and got engaged two years later. She later got married to Nowitzki in 2012 and is leading a blissful life. Let us now get to know more about the beautiful Olsson.
Caption: The beautiful Jessica Ollson.
Jessica Olsson: Early Life and Education
We have not got a lot of information regarding the wife of German-born basketball star Dirk Nowitzki. She was born to a Swedish father and a Kenyan mother in Kenya. So, she has mixed ancestry while belongs to Swedish nationality. She is also the first child to her parents and has two twin brothers Marcus and Martin.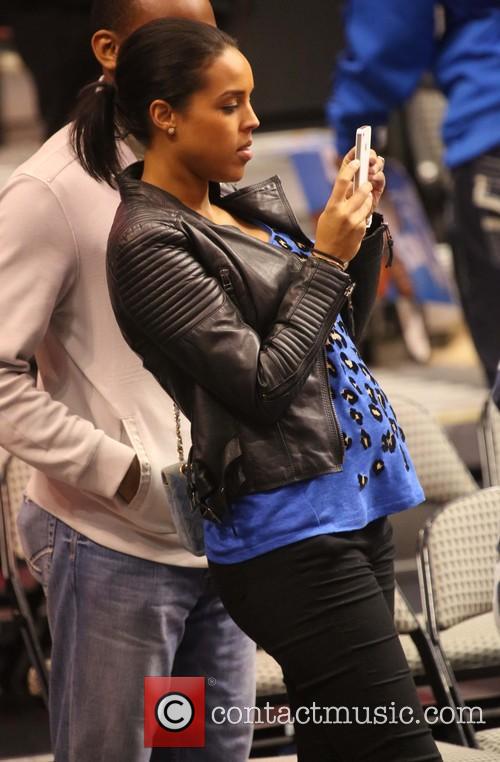 Caption: Jessica Ollson during the Dallas Marverics game.
Source: contactmusic.com
Jessica's comes from a family of famous people. Her brothers are both amazing footballers where Marcus plays for the English team Derby County and Martin for Swansea City.
Jessica Olsson: Career
Many know Jessica for her ties with her husband Dirk who is a famous NBA star or her brothers who are both playing for a top-tier English clubs. However, she has had her own share of success in her career. She might not be the one to come out in public and talk about what she does but Jessica is surely amazing at things that she chooses to do.
Caption: Jessica Olsson and Dirk Nowitzki on an exhibition at Goss-Michael Foundation Art Gallery.
Source: playerwags.com
Currently, Jessica works as an associate director for the Goss-Michael Foundation Art Gallery. She has been an art fanatic throughout her life and is doing what she loves to do.
Jessica Olsson: Personal Life
Now, coming to her love life, Jessica is married to Dirk Nowitzki. The two said the vows on the 20th of July, in 2012. It was a wonderful occasion in Dallas in the presence of their close friends and relatives. For their honeymoon, the two went to the Carribean and are leading a wonderful life together.
Caption: Dirk and Jessica on their wedding day.
Source: theundefeated.com
Olsson and Dirk are now parents to three children- a daughter Malaika and two sons Max and Morris. The wonderful family of 5 is leading a beautiful life together and we wish them all the best.
Jessica Olsson: Net Worth
Caption: Jessica's and Dirk beautiful mansion.
Source: wellpics.com
Irrespective to Dirks limelight, Jessica is doing amazing in her career. The artsy lady is a prominent name in her field and is making a good sum of money. However, with due respect, it is nowhere as close to what her husband makes. Dirk is a forward for the Dallas Mavericks and has made a huge fortune throughout his career. As of 2018, he has a net worth of $120 million and earns $22.7 million annually.