Katelyn Nicole Davis was a popular online figure who was known by the name "ITZ Dolly". Davis was a young girl who was famous as a blogger but later came under the wrong side of headlines after committing a live suicide at just 12 years old.
Davies's end came after she could not find the meaning to her life and her death is considered to be one of the more sad and tragic events in recent years. The case is very similar to that of Daniel Kyre. Her death was caught on camera and it brought a much-needed attention to the prevention of suicides. Aspects like online bullying, child abuse/neglect also were the topics of discussions that came forth after her death. Let us now look more into the sad event and the life of Katelyn Nicole Davis.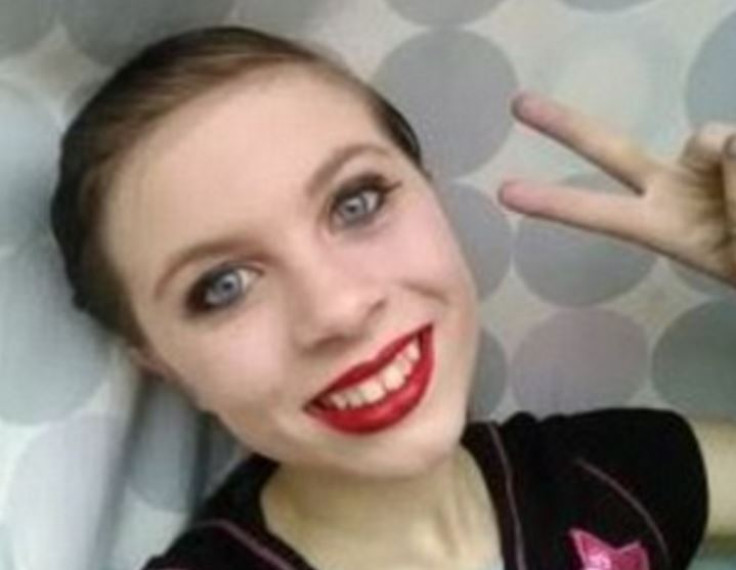 Caption: Katelyn on one of her live streams.
Source: ibtimes.com
Katelyn Nicole Davis: Early Life, and Education
Katelyn was born on the 20th of February in 2004. She was born to parents Tammy Michelle and Matthew Reed in Georgia, United States of America. Davis was an American by nationality and was ethnically Caucasian. Not so long after her birth, her parents split up and Katelyn grew up with just her mother. Matthew was a neglecting father who spent hours playing video games. He did not even pay for child support and Davis had to stay with her mother and her new husband Anthony Lee Rogers. She had two young step-siblings in Abigail and A.J.
Caption: The late Davis on her Live.me display picture.
Source: pinterest.com
For her education, Katelyn attended Cedartogh Middle School and because of her family's money issues, she was unable to earn a higher education. Later she joined National Leaders Association for Young Leaders and they promised to have her join college. However, her step-father was not supportive and ended up burning her papers in her face.
Katelyn Nicole Davis: Suicide
On the 30th of December, it was the fateful day when the 12-year-old took her life and filmed it all in the yard of her family's home. The entire video was 42-minutes long and captures Davis preparing a noose. She then hung it from a tree and took her life by 'short-drop strangulation'. The whole event was live on the website 'Live.me' which was an app Davis used a lot under the name 'ITZ Dolly'.
Caption: Katelyn streaming her suicide attempt.
Source: us.blastingnews.com
Her lifeless body was on air for over 20 minutes and came into an abrupt ending after repeated calls on her phone and neighbors trying to save her life. Later Katelyn was taken to Polk Medical Center but it was too late. Katelyn was not new to posting disturbing videos on the platform. She had gone live with dozens of other videos with many other suicide attempts. Katelyn's last attempt to kill herself was due to a medication overdose.
Katelyn Nicole Davis: Career
Before her death, she came into fame because of her singing abilities. She was a very talented young lady who had the creativity to produce different blogs every single day. Her videos were about her experiences in life, right from the start to the end. She was a very philosophical person and was extremely spiritual in her videos.
Her videos also included arguing with her mother and breaking down emotionally. According to Davis, her state was a result of being physically and sexually neglected by her father.
Katelyn Nicole Davis: After Death
Katelyn's death sparked many discussions and concerns about millennials and depression. Her video was circulating all over the world from many different sources. But later with the involvement from the Police, they were able to remove the 43-minute long video from the internet.
It has not been long since this tragic end of a life which at the time impacted millions. It was shameful to have a 12-year-old child kill herself because of bullying and sexual harassment. Investigations began soon after and no charges were filed by the police.