Rebel Wilson is a popular Australian actress mainly known for her role in the musical comedy, 'Pitch Perfect'. This Aussie is a woman of many traits like Essie Davis. She has been involved with producing and writing movies during this illustrious and ever so growing career. The Sydney born actress went to study acting at the Australian Theatre for Young People and trained herself to make it in this tough industry.
The first significant work for Rebel was a musical, 'The Westie Monologues'; this brought her to public attention. Soon after, she started getting several roles on small projects and then landed herself a supporting role in the Australian TV series, 'Pizza'. It took time for the world to see her talent but as the saying goes, better late than never. Let us now get to more about the life of this hilarious actress.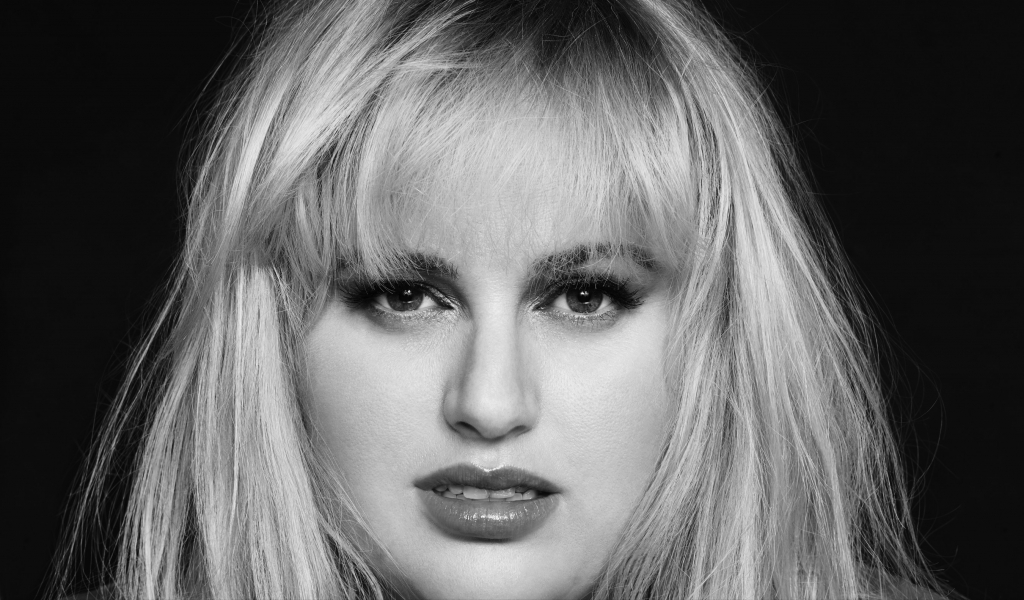 Caption: Rebel Wilson For Their First Fashion Collaboration: REBEL FOR TORRID.
Source: prnewswire.com
Rebel Wilson: Early Life and Education
Rebel Melanie Elizabeth Wilson was born on the 2nd of March, 1980 in Sydney, New South Wales, Australia. Her childhood was a bit unconventional as her parents who were professionally dog handlers who used to constantly travel all around the country to sell Canine products. Wilson grew up alongside two sisters, Liberty and Annachi, and a brother, Ryot. Rebel was a quiet and shy kid from a very young age. However, she did observe people keenly which later that turned out to be her way to understand people better. Doing this, she was able to develop her confidence and was able to find humor in everything.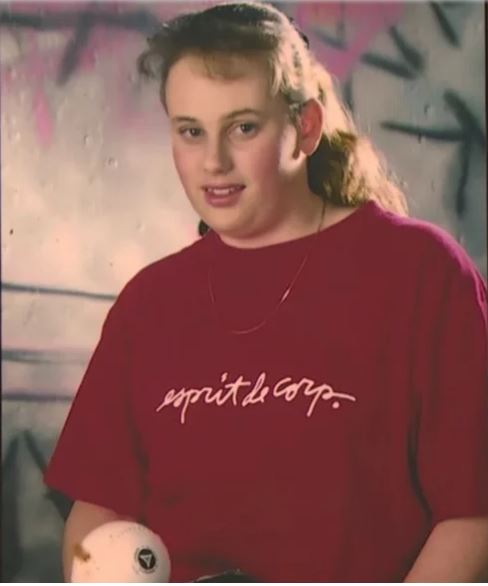 Caption: Rebel's first headshot.
Source: hellogiggles.com
Wilson for her high school went to Tara Anglican School for Girls. After its completion in 1997, she joined the University of New South Wales. Later Rebel went on to study acting at the Australian Theatre for Young People and soon got a scholarship with Nicole Kidman funding it in New York.
Rebel Wilson: Career
Wilson began her career with the Australian TV series, 'Pizza' where she played a girl gang-leader. Then in 2003, she worked on the film, 'Fat Pizza' which was based upon the same series. In 2012, Wilson appeared in a Rom-com movie, 'Bachelorette' and a musical comedy 'Pitch Perfect'. These two movies managed to take her career to a whole new level and quite deservedly because her performances have been fantastic. She has played a supporting role in both these movies but probably has the funniest roles and has won hearts of millions. Her movie Pitch Perfect was a huge commercial success and received tons of positive reviews and won many different awards as well.
Wilson also went on to give her voice in the box office animated hit "Ice Age: Continental Drift" which again was a huge commercial success. This just goes to showcase her amazing talent and makes her a master of many traits.
Rebel Wilson: Personal Life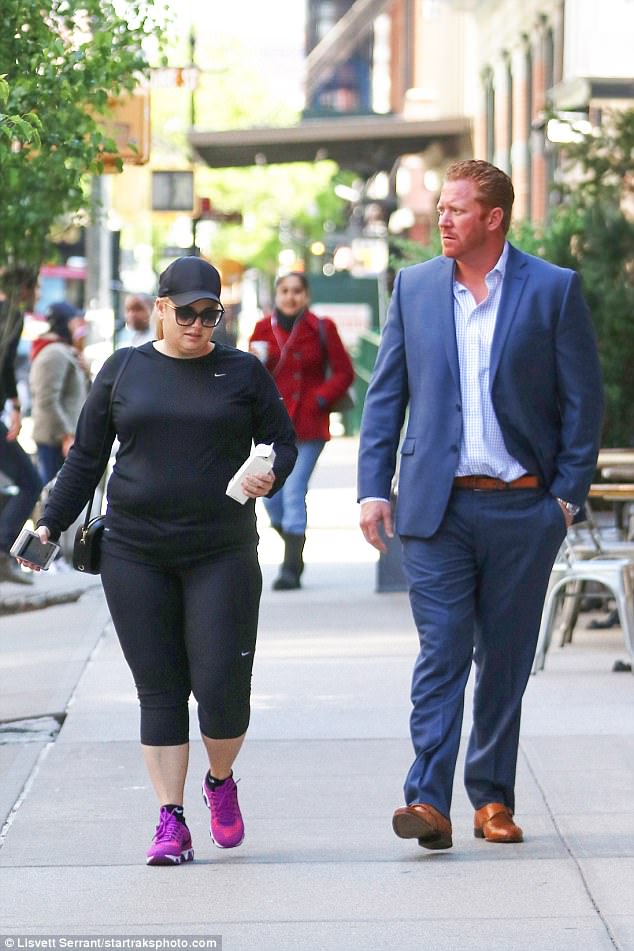 Caption: Wilson and Aden Stay.
Source: dailymail.co.uk
In 2012, Wilson got in a relationship with Matt Lucas, her costar in the movie 'The Bachelorette'. The couple dated for 3 years before eventually breaking up in 2015. Currently, Rebel is dating the 6'5'' actor Aden Stay. The stunt double also featured alongside Wilson in her movie Pitch Perfect 3. There have been no confirmations but Rebel is said to be living together with the actor and his two amazing kids. Rebel has been dating Stay for a while now and their rumors started flooding out back in 2017 when their photos came in the public. The duo reportedly enjoyed a romantic dinner at the popular LA area's hotspot 'Craig's'. However, the relationship was made official when Rebel brought Aden as her date for the 2017 MTV Movies Awards.
Rebel Wilson: Awards and Achievements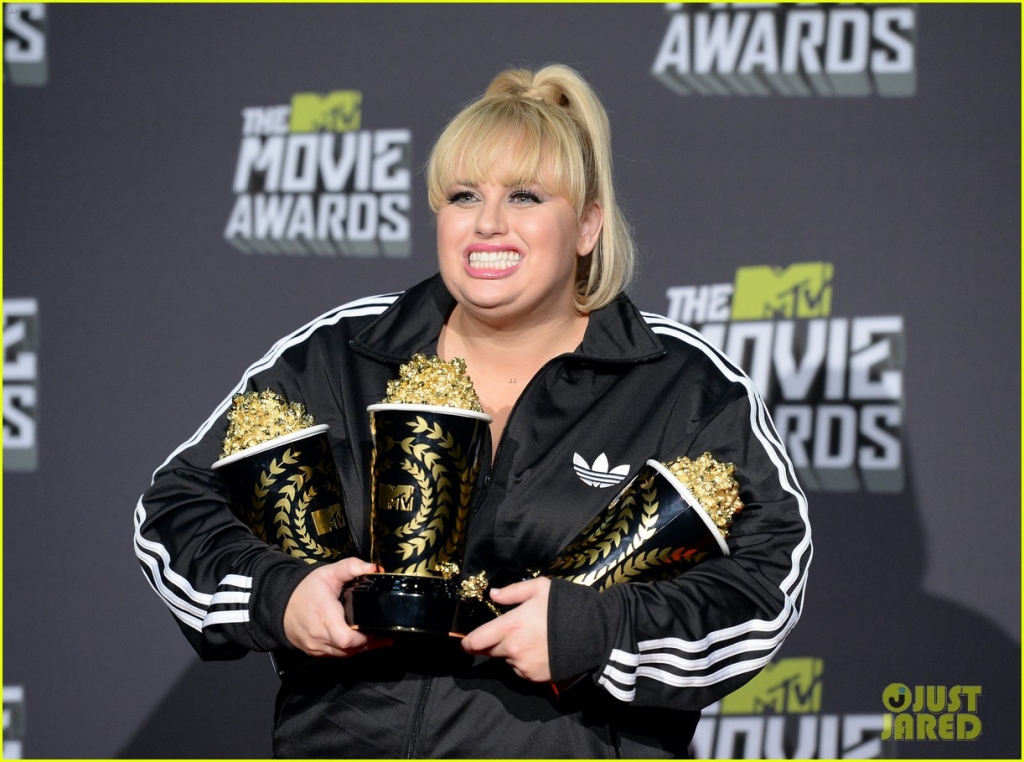 Caption: Rebel Wilson with her 2013 MTV Movies Award.
Source: justjared.com
'Tropfest' award for Best Actress in 2009 for her role in the movie 'Bargain'.
MTV Movie Awards for Best Breakthrough Performance and Best Musical Moment in 2012 for 'Pitch Perfect'.
Online Film & Television Association Award for Breakthrough Performance for 'Pitch Perfect' in 2013.
Teen Choice Award for Choice Movie Actress: Comedy for the same movie.
MTV Movie Awards for 'Best Ensemble' and 'Best Kiss' (shared with Adam DeVine) for her performance in 'Pitch Perfect 2.'
Rebel Wilson: Net Worth
Rebel in recent years has become a successful actress with plenty to offer in this industry. She is a charming person and a delight to work with for producers and directors. Now she is at the peak of her career and her net worth is somewhere around $16 million.
Wilson is also pretty active on social media with over 2.88 million followers on Twitter. She also has 2 Instagram pages, one with 2 million followers and the other has 50,000 followers. However, the secondary page is a "contemporary collection for curvy women by Rebel Wilson"; this was created to stop body shaming and make women more comfortable with who they are.