Brittanya Razavi is a star of American social media, a sensation of the Internet and an actress. Her real name is Brittanya O'Campo. She is famous for her semi-nude social media posts and promotions. The actress is bold enough to show off her assets on Instagram and is often posts her self portraits in swimsuits. Even though these kinds of posts do not seem right for every social media user and become a matter of controversy very many times, Razavi has 1.4 million followers on Instagram.
Recently, she was in News highlights for twerking at Walmart. According to Inquisitr, "the social media hottie posted an Instagram video, which showed the model putting on a twerking show at a Walmart. The clip started off with her walking towards the front door before she stopped and stood with her back against the camera. She then started twerking while throwing her hands up in the air. From there, she didn't hesitate to get down on her knees and grab the pole in front of her, as she continued to twerk."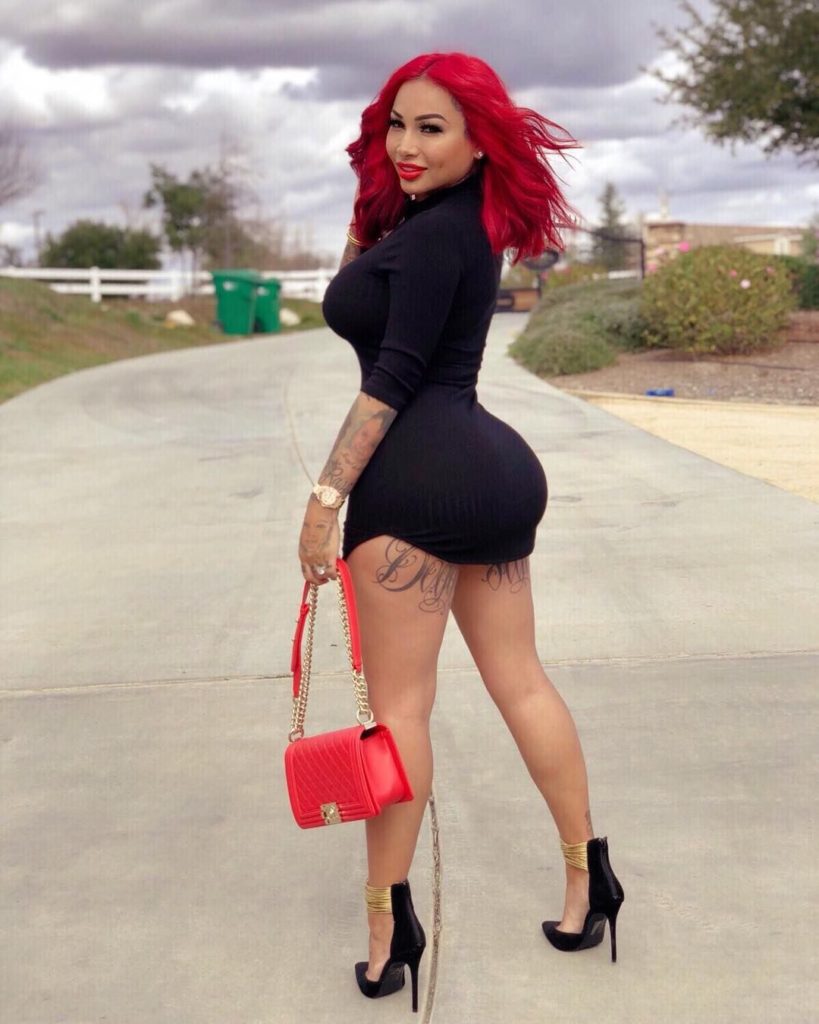 Caption: Brittanya Razavi
Source: Pinterest
Also read Heather Storm , Steven Fleischmann , Loca The Pug, Keemstar
Brittanya Razavi: Early life, Family and Education
Razavi was born on 7 July 1985 in Oxnard, California but she is recently residing in Southern California. Not much information is available regarding her childhood, as she likes to keep her personal life to herself unlike her social media posts of course. The actress has four more siblings and she is the youngest among them. Her older sister 'Tiffany O-Campo' is a businesswoman. She grew up with her siblings in a well to do family until everything changed as her father went to prison when she was only fifteen years old. The whole Razavi family was affected by this fact and Brittanya's mother now had to take care of the children all alone.
Slowly young Razavi decided to move out of the house and start working to make money. Razavi has had her first child when she was just sixteen. The child was taken care of by her grandfather.
Caption: Brittanya Razavi with her father
Source: Pinterest
Brittanya Razavi: Career and Achievements
She was first seen in VH1 reality television show 'Rock of Love Bus and Charm School', where she was quite close to 'Bret Michaels'. After the show, Razavi started gaining a lot of media attention and soon she started appearing on TV shows.  The actress started posting about her body and flaunted her curvy body covered in tattoos and piercings.  The public loves such kinds of posts and they even pay Razavi to collaborate with them. For instance, several magazines like 'Savage Tattoo', 'Rebel Ink', 'Tattoo Energy', and 'Spire Magazine' featured her. Razavi started her acting career with the TV series, 'Charm School with Ricki Lake' in 2009. The same year in July, 'Rock of Love with Bret Michaels' cast her. After that, the actress played three years later in the movie 'Dysfunctional Friends'.
With the growth of her social media following and collaborations, Razavi took opportunities to become a businesswoman. Besides, promoting products of famous brands on her social media, she also owns a real estate business and co-owns an online store called '187 Avenue'. '187 Avenue' sells merch and accessories. Similarly, the actress has co-authored a book called 'Millionaire Self Talk'. Razavi also owns a website, 'BrittanyaTV' where she uploads her private videos.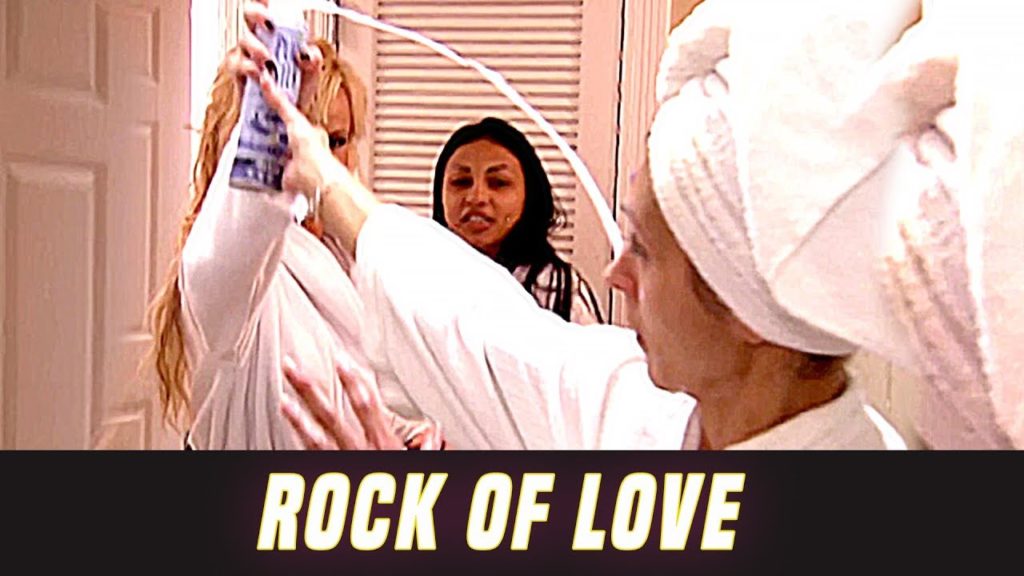 Caption: Brittanya Razavi in Rock of Love with Bret Michaels
Source: Affair Post
Brittanya Razavi: Personal Life
Razavi is a social media star and an influencer but she herself is not very concerned about the fact. Eventually, around 2010, she was living her bad and wild lifestyle which cost her six months in jail as she attacked a woman with a chalice. Razavi has a small family with her husband and kids. She is a mother of four kids. The actress is married to 'Moe Razavi'. Earlier, she was dating 'Awith Nico Vaquez', but that did not last long.
Brittanya Razavi: Networth and Social media
According to Forbes, Razavi has a total net worth of '$7 million'. Her main source of income is her business of merch and accessories. She is available on Instagram with the user name, 'imbrittanya' where she has 1.4 million followers and her husband's Instagram account is with the username 'itsmoedrama'. In addition, she is also accessible as 'brittanya187187' on Twitter. On Twitter, she has 820 thousand followers.
https://www.instagram.com/p/B6gT0kggs_5/?utm_source=ig_web_copy_link
Brittanya Razavi: Body measurements
Razavi's followers are very much interested in her body and style. She is popular for her hourglass figure, tattoos, piercings and dimples on her face. The Instagram model is 1.61 meters tall, black hair and has hazel eyes.