Conor Oberst is an American singer-songwriter, who has been a powerhouse in the world of Indie music for years now. This talented individual has been singing and writing songs ever since the tender age of 12 and currently, there is just no looking back for this man. At 13, aspiring to become a star in the industry, he recorded his voice on a cassette and came up with a self-released album titled, 'Water'. Soon Oberst alongside his brother, became the co-founder of the music label, 'Saddle Creek'.
When you closely observe the history of rock bands, you can see that many successful artists do not stick with the same group of musicians for the entirety of their career. And that is precisely what Conor did. As of today, this versatile musician has founded over 8 bands but it is his work with the group, 'Bright Eyes' that has earned him all the fame. Bright Eyes is one of the more critically acclaimed bands in the genre of Indie music. It is without a shadow of a doubt Oberst's best association till this date. Let us now get to know more about this musical genius.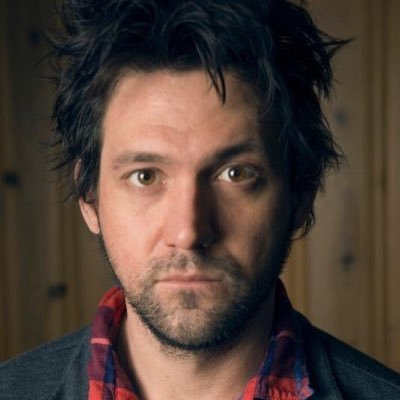 Caption: Conor on his Twitter Display Picture.
Source: twitter.com
Conor Oberst: Early Life, Education, and Career
Conor Oberst was born on February 15, 1980, to parents Mathew Ryan Oberst Sr. and Nancy Oberst. He grew up and spent most of his early years at Ohama, Nebraska. He was brought up in a pretty well off family with his father an information manager at 'Mutual of Omaha' and mother an Elementary Education Director for Omaha public schools.
For his education, Conor first went to St. Leo School in Omaha but later moved to Creighton Preparatory School. During his time at Creighton, Oberst started learning to play guitar and he was only 10. He also was a part of different musical troupes and chor. Then to complete his further education, Conor joined the University of Nebraska. However, Conor later ended up dropping out to pursue a career in music.
Caption: Conor performing "First Day of My Life'.
Source: youtube.com
In 1992, when Conor was only 12 he was offered a chance to perform alongside the American rock musicians Ted Stevens and Bill Hoover. At that phase, he had already started to write songs. This earned him a well-deserved reputation for being a young and a talented artist. A year later, he released his debut album 'Water' which was funded by his brother; the siblings even started their own label company.
Oberst had been composing singles for many years before he finally decided to form a band in 1994. He called the group, 'The Faint', and it had 6 members; the group managed to compose 9 songs before splitting up. Later in 1995, he again co-founded a new band, 'Commander Venus'. They were able to release two albums, with both of them released under Conor's label.
Conor Oberst: Bright Eyes, and Achievements
In 1995, Oberst co-founded a band which would go on to change his life. They called the band 'Bright Eyes' and it helped Oberst gain fame and success. Unlike most of his groups, the Bright Eyes are still together and at the peak of their career.
The major reason for Oberst's rise in music is because of the band Bright Eyes. He has been together with the group since 1995. In the early years, Bright Eyes used to be considered as a one-off project by many. Oh, have they proved everyone wrong! They went on to compose albums like, 'Every Day and Every Night', 'Fevers and Mirrors', and 'Letting off the Happiness'. Some of his major work for Bright Eyes, including his songs and albums, are listed below.
His work on the self-titled solo album for the band 'Monsters of Folk' was released in 2009. This took the position of 15 on the 'Billboard Top 200' music chart of the year, which is probably one of his biggest accomplishment. Conor also did receive the 'Peacemaker of the Year' award from 'Nebraskans for Peace' association. He was presented with this award in 2010 for his contribution towards American music.
Conor Oberst: Personal Life
Conor is currently married to his dear wife Figueroa Escamilla. They said their wedding vows in 2010. However, according to some rumors, Oberst was romantically involved with Winona Ryder and Maria Taylor. Not much is known about these allegations, which clearly are not baseless but as the phrase goes, 'innocent till proven guilty.'
Conor grew up alongside 2 of his siblings, Justin and Mathew. His older brother Justin works a partner of a law firm while Mathew is a teacher who is a hobbyist musician.
Conor Oberst: Net Worth
This 38-year-old singer/songwriter has done amazingly well in his career and his net worth is estimated to be around $185 million. He accumulated a lot of this fortune by music, but he has had lucrative endorsement deals and is smart with investments. Oberst also owns several restaurants chains in Washington; he even has stocks in the football club 'Omaha Angels'.
Conor is also active on social media platforms where he has almost 22000 followers on Instagram.