Gabrielle Richardson is the game-changer in the fashion industry. Richardson is the model-artist-activist behind the Art Hoe Collective. It is a movement dedicated to providing a platform for underrepresented members of communities to showcase their art. Gabrielle is among the generation of multi-hyphenates who are working tirelessly to shape fashion and art.
Richardson caught the world's attention with her evocative portrait paintings. She is even listed among "17 fashion influencers to look in 2018" alongside Federico Spinas and Sadie Sink. Find out more about Gabrielle and her life below.
Caption: Gabrielle Richardson for the Coveteur Interview
Source: coveteur.com
Gabrielle Richardson: Early Life, Education, and Career
Gabrielle is a 23-year-old who has worked as a model for Pat McGrath and Urban Outfitters. Not a lot is known about her childhood and early years. But in recent years, she is making headway having created Art Hoe Collective. She currently is living in New York but she travels a lot and is in between New York and Philadelphia.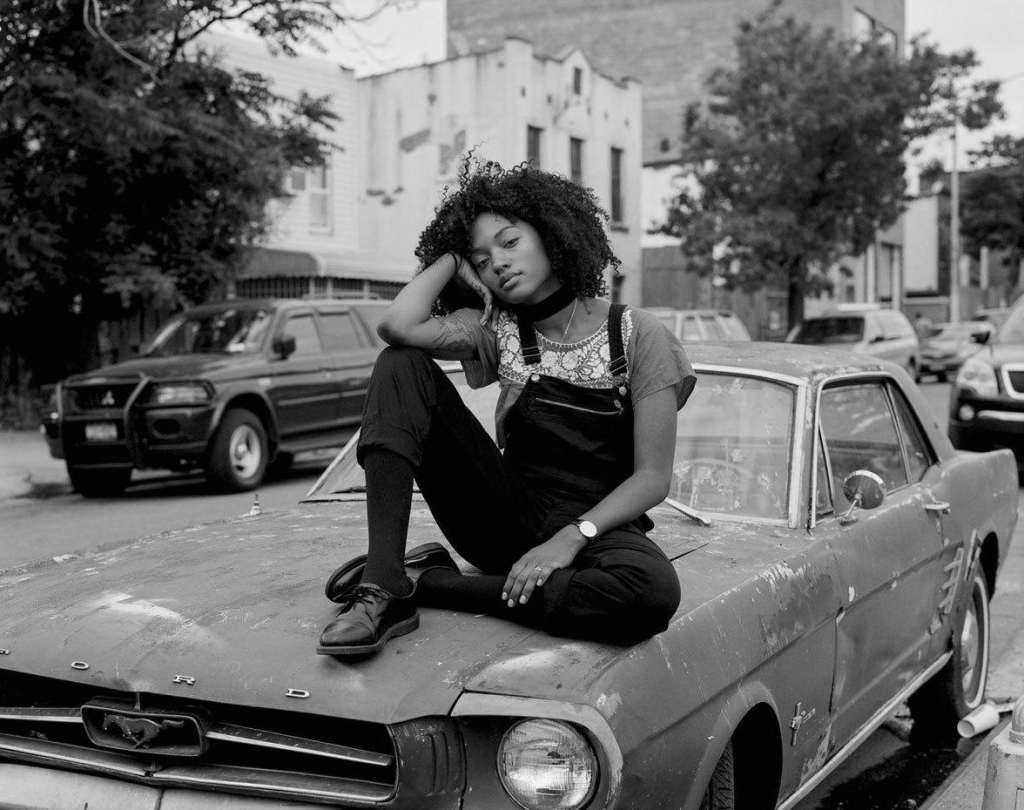 Caption: The artsy model Gabrielle on vice magazine
Source: vice.com
Richardson with her dual career and a creative profile has been talented in many forms. Gabrielle hosted her first solo show "Seeds" at Vox Populi gallery in Philadelphia in January. She engaged with the audience in a performance centered on black womanhood. She used a pomegranate as a visual metaphor for the performance.
Similarly, Gabrielle uses that creative energy and applies it to her fashion work. She has used her power to influence in a positive way and appreciates stories more than faces.
Talking about the Art Hoe Collective with vogue, she says "it is a space for us and by us; an online art gallery for queer people of color to showcase their work in a safe environment." She has created this as a platform in which people can express their art.
Gabrielle Richardson: Personal Life
Gabrielle believes her personal style is kind of a mismatch. She feels like she is a part cupid and part construction worker. Her go-to uniform usually is baggy jeans and a tube top. She loves dressing up all masculine but when she dresses up feminine, she loves bright colors.
Caption: "Sexiness isn't about femininity—that's a dangerous notion."-Gabrielle Richardson
Source: glamour.com
Gabrielle wants to be in a movie or a short film because she believes that acting is something that can spread a message. She knows the power of having visual conversations and it is a way to enact change- how people view things- and challenge the perception of the world around.
Gabrielle Richardson: Net Worth
Not a lot is known about Gabrielle's net worth. However, she has been working on several fields, putting in a lot of hard work to get to the top. She also is a young individual with a lot of potentials. She has been hardworking throughout her life and is sure to reach amazing heights.
https://www.instagram.com/p/BlbyeNNHFyS/?taken-by=fridacashflow
Gabrielle is often active on her Instagram and has more than 81000 followers. She regularly posts her photoshoot work, promotes brands and interacts with her followers.