Paloma Jiménez is a Mexican model and an actress famous for her decade-long relationship with Vin Diesel. Throughout her career, Jimenez has made appearances on ad campaigns for brands like Honda, Coca-Cola, etc. Paloma was also the star in the cover of Maxim's Mexican Edition.
Paloma is one of the most beautiful models from Mexico and she is giving a tough competition to all the American models. In 2014, she also did play herself in an episode of a Mexican comedy show, 'Otro Rollo con: Adal Ramones.' Currently, Paloma is being represented by a Mexican agency called, 'ID Model Management and Look Models.' With the agency, she is getting some of the best deals and marketing in this industry. Let us now get to know more about the beautiful Paloma.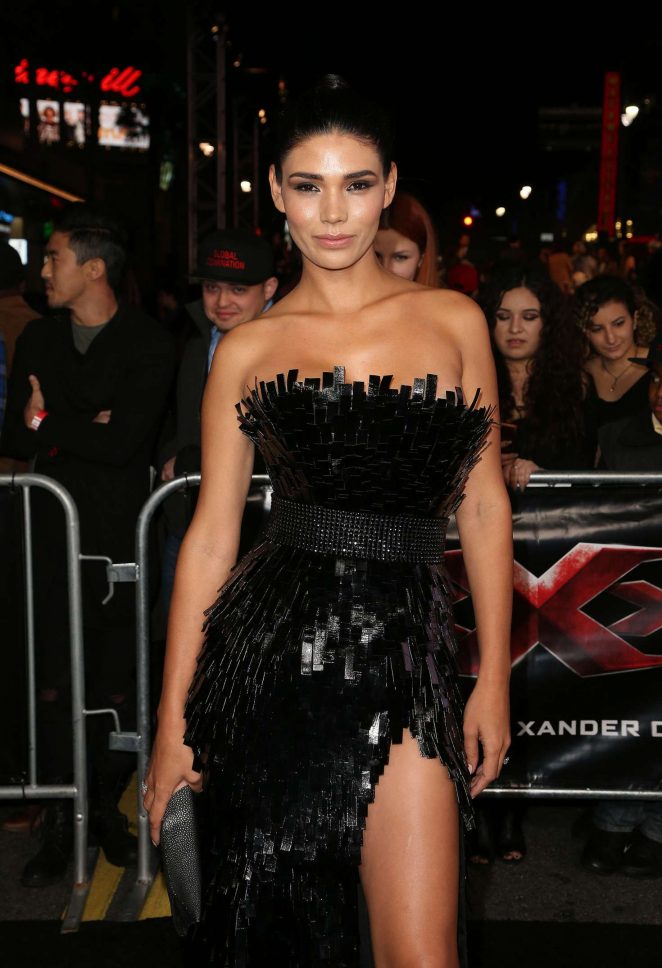 Caption: Paloma at the premiere of 'Return of the Xander Cage'.
Source: shutterstock.com
Paloma Jiménez: Early Life and Career
Karla Paloma Jiménez Denagustin was born on the 22nd of August, in 1983. The Mexican was born in Acapulco which is a major seaport on the Pacific coast of Mexico. A lot from Paloma's early life is still a mystery. She has not disclosed any information regarding her parents and possible siblings.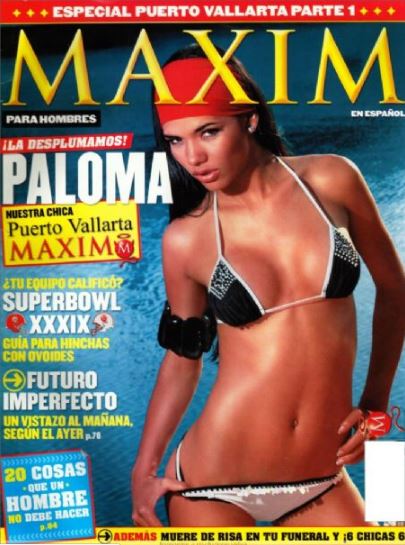 Caption: Jiménez on the cover of Maxim Magazine.
Source: famousfix.com
Jiménez had been pursuing a career in modeling from a relatively early age. To get into the world of modeling, she was constantly exposing herself to let the world know more about her. She then was signed by ID Model Management and Look Models of Mexico. This contract was able to expand her career and give her the fame she was looking for.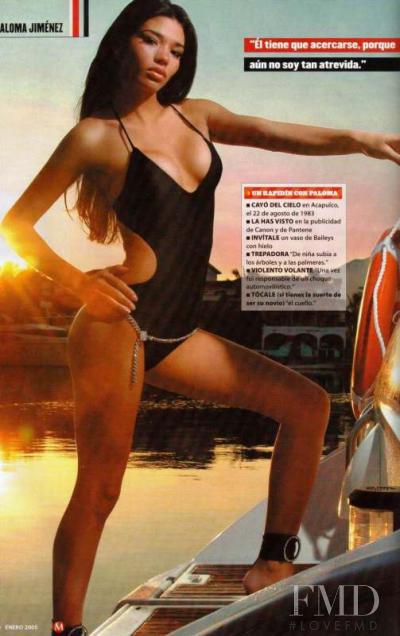 Caption: Paloma on the cover of FMD magazine.
Source: forums.thefashionspot.com
Paloma's modeling career took off in the best way possible. She was getting to work for some of the biggest companies like Honda, Coca-Cola, and Pantene. Jiménez also made her first appearance in the cover of 'Mexican Maxim magazine.' Apart from her modeling career, she was also seen on the Mexican comedy/reality show called 'Otro rollo con: Adal Ramones.' Paloma then was in attendance for the Ready to Wear-Spring/Summer fashion show. There she walked the ramp for Carlo Demichelis, Citrico, Hector Terrones, etc.
Paloma Jiménez: Personal Life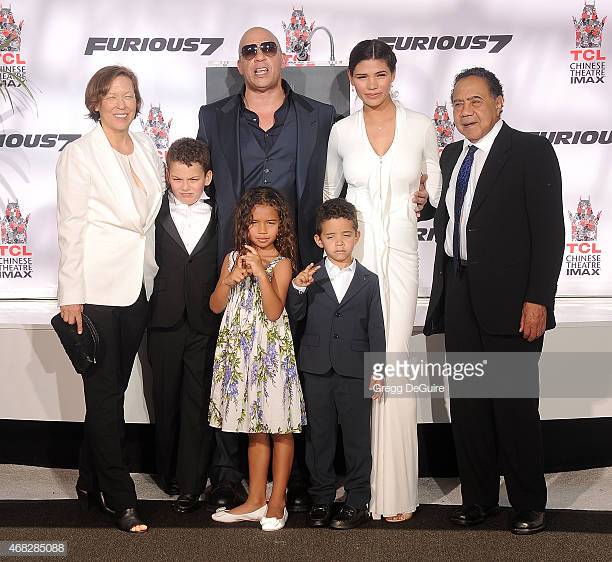 Caption: Jiménez with her kids and Diesel.
Source: gettyimages.com
Jiménez has been in a relationship with the famous actor Vin Diesel for over 11 years now. Diesel is 16 years older than Paloma but the couple doesn't let this be a factor in their relationship. Paloma and Diesel are yet to tie the knot and we just can't wait for that joyous day. In 2013, Paloma was by Diesel's side as he got a Star to his name on the Hollywood Walk of Fame. A prestigious title/award which is given to big names in the industry like Angela Bassett.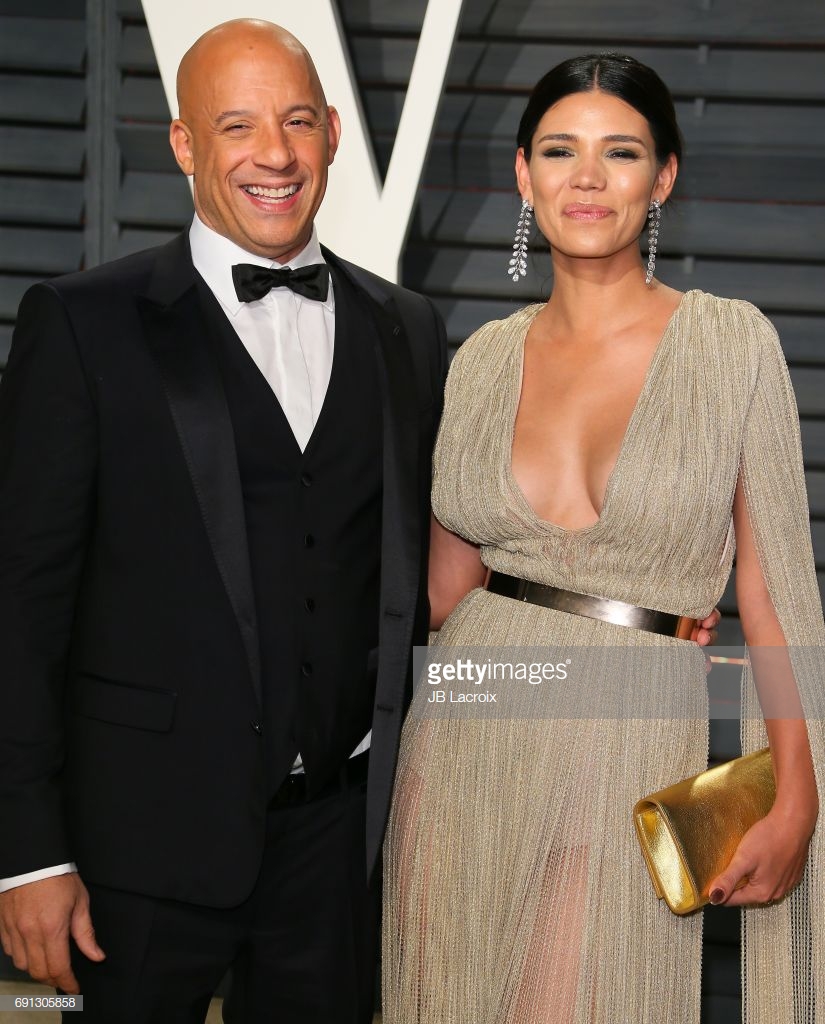 Caption: Vin Diesel and Paloma Jimenez attend the 2017 Vanity Fair Oscar Party hosted by Graydon Carter
Source: gettyimages.com
Paloma is a loving wife who is constantly supporting her husband. She has always been with him during good times and the bad. They now have three children to their name- Hania Riley, Vincent, and Pauline. The family is currently leading a wonderful life but a few years ago there were some unfortunate reports. There were talks about their relationship hitting the rocks because Diesel was being unfaithful. However, these were just rumors and the couple is still as strong as ever.
Paloma Jiménez: Net Worth
Throughout the years, Paloma Jiménez has been a prominent name in the modeling scene. She was able to grab more fame after getting together with the legendary action-star Vin Diesel. The 35-year-old is still oozing her extreme beauty and that comes with perks. As of 2018, she has a net worth of $5 million.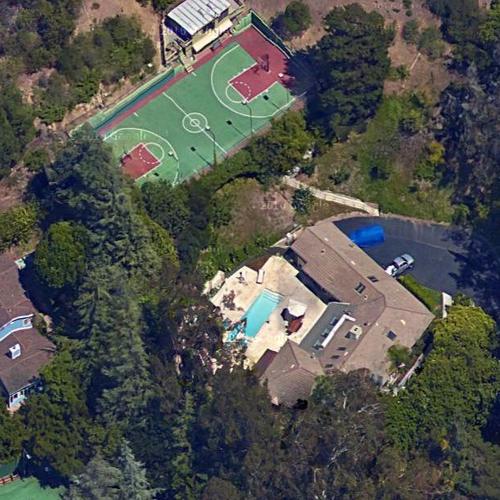 Caption: Paloma and Diesel's home at Beverly Hills.
Source: virtualglobetrotting.com
Her husband, on the other hand, has a net worth of approximately $200 million. They have a house in the Dominican Republic and also at Beverly Hills. He also has a huge passion for cars and his collection includes GMC Yukon SUV, 2014 Dodge Challenger, Custom Sprinter Van, etc. He also owns Lazareth Dokujya Honda VTR1000 Bike, and also a private jet.